As Terror Strikes Vienna, Macron Says 'Our Europe Will Not Give Up'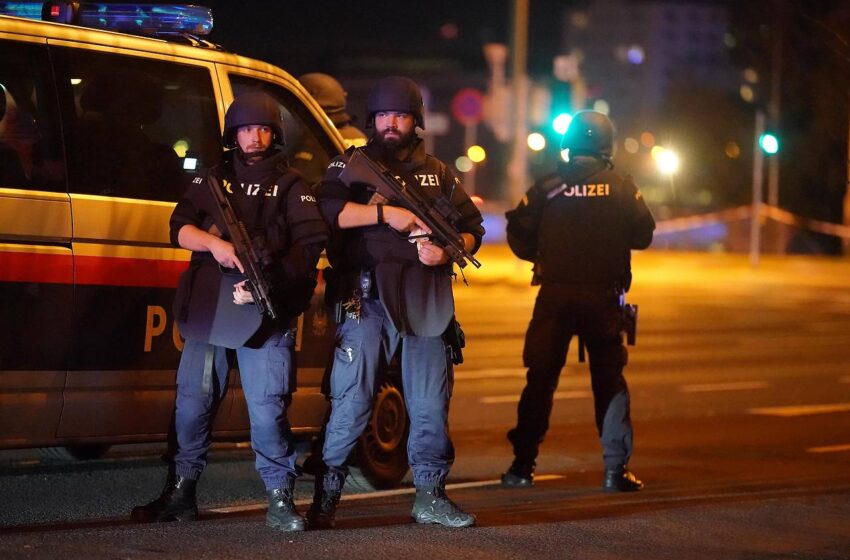 NEW DELHI: A "repulsive terror attack"—that's how Austrian Chancellor Sebastian Kurz described shootings that took place at six locations in downtown Vienna on Monday evening. The shootings began hours before Austria was to re-impose a lockdown to tackle the spread of Coronavirus, with people flocking to bars and restaurants.
One of those incidents took place near a synagogue. The gunman who wore a dummy explosive belt was shot dead and police have mounted a massive search for another assailant. The spate of shootings left at least three people dead and 15 others, including a cop, grievously injured. Authorities have appealed to people to stay indoors.
The suspect who was neutralised had an assault rifle and many hand guns, the police said, adding that the attack is "considered to have an Islamistic motive". The suspect's apartment has been opened and searched, according to the police. His identity has not yet been revealed. The attacker was a sympathiser of the terrorist group IS, state broadcaster ORF quoted Interior Minister Karl Nehammer as saying.
French President Emmanuel Macron was among the first to condemn the attack, saying, "we French share the shock and grief of the Austrian people". He was referring to last week's terrorist attack in the French city of Nice that killed three people and the beheading of a school teacher at a Paris suburb a fortnight ago. "After France, a friendly country is attacked. This is our Europe. Our enemies must know who they are dealing with. We will not give up."
U.S. President Donald Trump called it yet another vile act of terrorism in Europe. "The U.S. stands with Austria, France, and all of Europe in the fight against terrorists, including radical Islamic terrorists," he tweeted.