'Chinese Intentions Pretty Clear', Says French President's Advisor During India Visit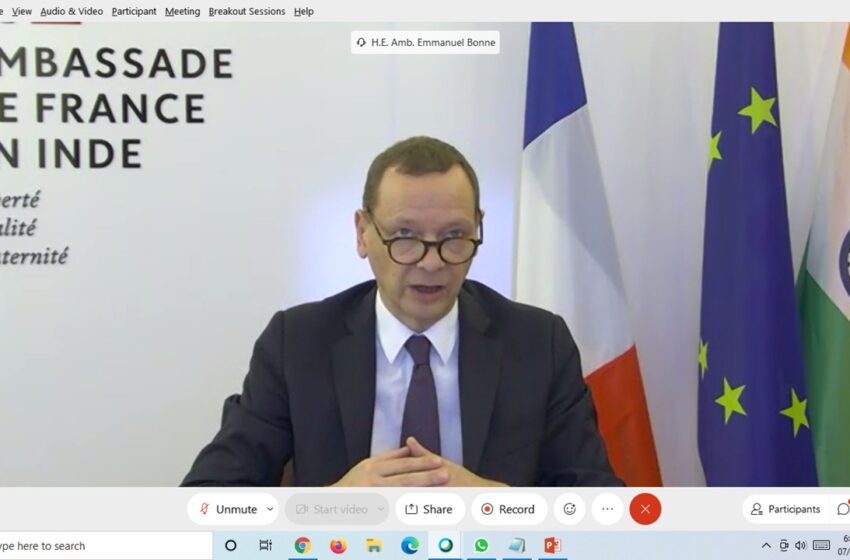 NEW DELHI: Strategic dialogues between nations are by their very nature confidential but Emmanuel Bonne, diplomatic advisor to French President Macron, acknowledged that Thursday's talks with India's National Security Adviser Ajit Doval covered "strategic opportunities and our defence and security relationship".
He elaborated at a webinar organised by the Vivekananda Foundation in Delhi the same evening, which gave him a window to speak. First off, French Prime Minister Jean Castex will be in Delhi in March for the Raisina Dialogue, which means he will have time for consultations with the Indian establishment.
Bonne did some plain speaking about China. "What matters when it comes to China is not to speculate about Chinese intentions. These are pretty clear. But it's to be responsible enough to make decisions that entitle us to call for more leadership, make decisions that allow us to be stronger and be able to address the challenges."
He underscored a point India and many other countries have been making, that "We want it to respect certain rules. We want China to understand that we're present in the field, willing and able to defend our interests." He called for an "inclusive strategy" to counter China, so key players are aware of each other's strategic interests.
He said France was "available to work with you for the next two years", pointing to India entering the UN Security Council as a non-permanent member. He said it would be a "critical occasion for both of us to take initiatives whether it'll be on the Indo-Pacific region or it's about addressing terrorist threats".
Bonne appeared to hint that France would fully back Delhi's moves to put Pakistan on the mat on terror issues at the UN Security Council. He acknowledged that France's ties with Pakistan are anyway at a "historic low".
Asked if France saw itself as a member of an expanded Quad, Bonne said his country is already cooperating with Quad members and French naval exercises could be coordinated with Quad partners. But he urged "let us not be formal" and that the need was to focus on "our operational capacities".
Bonne said his country was ready to cooperate with India off the eastern coast of Africa and reiterated an earlier offer to share the naval facilities it has in Djibouti, on the Horn of Africa, where China already has a naval base. India has a logistics pact with France and Bonne said "we will welcome your navy in Djibouti".