China Has Promised Dhaka Much But Delays And Denials Are The Norm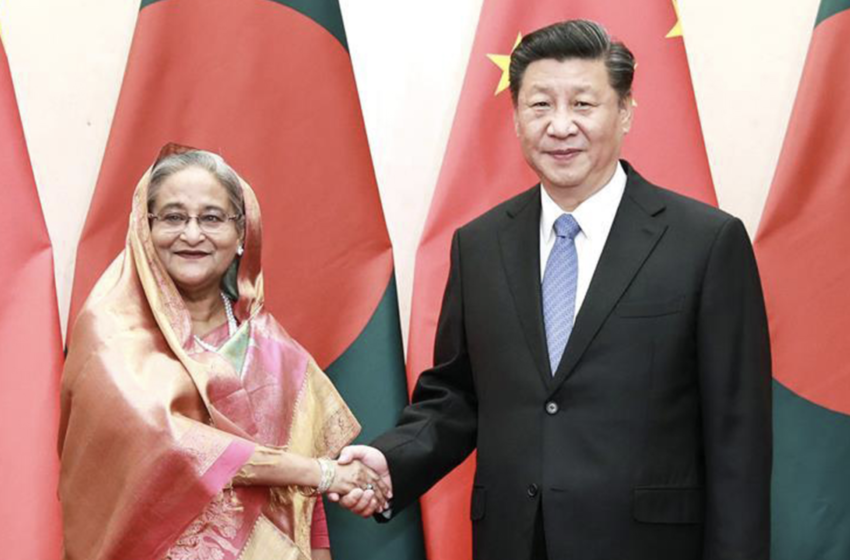 NEW DELHI: China's promise of funding big ticket projects in neighbouring Bangladesh appears to be unravelling. Four years ago, Beijing had offered to fund 27 projects worth $20 billion, but has not delivered on that, and there have been time and cost overruns.
A news report in the leading Bangladesh paper The Daily Star on Monday reported that "The world's second-largest economy has promised about $20 billion–the largest amount yet by a single country–over the next four years at the time. Four years on, only a fourth of the amount has entered Bangladesh's aid pipeline."
Yet, the tardy pace of progress has not deterred Bangladesh from increasingly turning to China to meet its infrastructure needs. Nor have fears of falling victim to China's 'debt trap diplomacy' acted as a dampener. But with the Covid19 pandemic delaying the mega projects further, Dhaka will be talking to the Chinese to see how the pace can pick up. Among the projects hit hard by the pandemic is the mega Padma bridge rail link venture.
The projects were promised during Chinese president Xi Jinping's 2016 visit to Bangladesh. It was the first visit to Bangladesh by a Chinese President in three decades and saw Beijing and Dhaka elevate ties to the level of a strategic partnership.
President Xi had then famously declared that the "China-Bangladesh cooperation will bear even more golden fruits" and even offered to "synergise" its 13th Five Year Plan China with the 7th five year Plan of Bangladesh.
But there's many a slip twixt the cup and lip. Of the 27 projects, commercial agreements for only seven projects worth $5.4 billion had been signed until June 2020, with China having disbursed $1.54 billion, the newspaper reported. The paper noted other details:
Of $2.7 billion loan promised, only $533.6 million had materialised
Of the $705.8 million promised for the Karnaphuli project, $326.7 mn had come
Of $225 million promised to make the telecom network digital, China had forked out only $83.4 million
A major project for unloading petroleum products, Single Point Mooring (SPM) with Double Line is delayed. Of the promised $550 million, a little over $247 had been handed over.
The Dasherkandi sewage treatment plant has got $1.6 mn for a project expected to cost $280
The delayed funding has hit the Single Point Mooring (SPM) with Double Line project hard as land costs have gone up, and the depreciation of the Taka against the US dollar, has resulted in a 33% increase in the original cost. Completion dates are expected to be revised. Dhaka is also waiting for China to begin the loan disbursal for the Power Grid network strengthening project
Bangladesh's enthusiasm for Chinese money doesn't appear to have waned despite the delays and fears of debt-trap. In late June, local media reported that Bangladesh had sought another $6.4 billion from Chinese for nine new projects. Among them is the Teesta river management and restoration plan for which Dhaka wants $853 projects it wants Beijing to help out with is the Teesta river comprehensive management and restoration project for which it wants $853 million.