Al-Qaeda Leader Ayman al-Zawahiri 'Died' Of Illness: Reports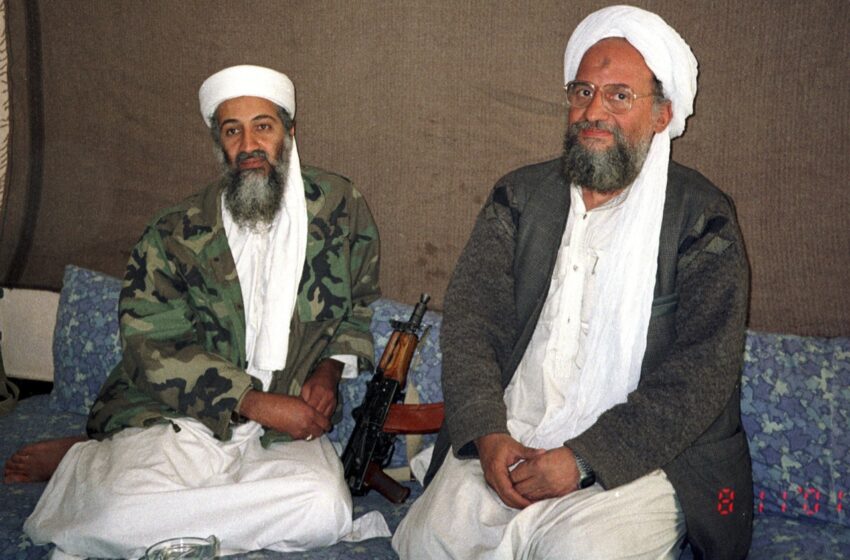 NEW DELHI: Fugitive Al-Qaeda leader Ayman al-Zawahiri reportedly died of "natural causes" a month ago. That's according to Hassan Hassan, a respected American journalist and author of Syrian origin. In a tweet, he said: "The news is making the rounds in close circles. I know the issue with such claims but corroborated it with sources close to AQ (Hurras al-Din)."
Hurras al-Din is a Syria-based terrorist outfit with a history of ideological and leadership ties to Al-Qaeda.
Rita Katz of the well-known SITE intelligence group also indicated she had received similar information. She tweeted: "Unconfirmed reports circulating that Ayman al-Zawahiri, who has served as leader of Al-Qaeda since Usamah bin Laden was killed in 2011, died of illness a month ago. Al-Qaeda has not yet confirmed these reports."
She added that it was typical of the organisation to not confirm such deaths until much later. The group never confirmed the death of Hamza bin Laden, son of Osama bin Laden and a high ranking Al-Qaeda member, in a U.S. anti-terror operation in September last year on the Pak-Afghanistan border.
Zawahiri, an Egyptian cleric, was widely believed to be hiding there, communicating with his group through semi-regular video lectures. One was released just ahead of the 9/11 anniversary, where he urged his Muslim followers to target U.S., European, Israeli and Russian targets. U.S. sources have indicated he had heart issues and that his health had been deteriorating since last year.
His death could deepen the crisis of leadership in Al-Qaeda. A New York Times article had suggested that his deputy Abdullah Ahmed Abdullah had been killed in Iran three months ago, by Israeli operatives at the behest of the United States. The mystery here is Al-Qaeda had confirmed Abdullah's death in 2017, unless that was a lie to mislead his Western trackers.
Zawahiri took over the leadership of Al-Qaeda after the killing of Osama bin Laden but lacked his charisma and was never able to carry out any spectacular strikes on the U.S. or Europe. Local allies in places like Syria broke away from Al-Qaeda to forge their own paths. Its most dangerous rival in the jihadi movement was the Islamic State, which rejected Al-Qaeda.
The sense is that Al-Qaeda's core affiliates in conflict areas like Yemen and North Africa may come forward offering a battle-tested leader who will have credibility with the rank and file. He may have an easier time given that the Islamic State is now a shadow of its former self but it's no less true that the jihadi movement could be at a turning point.
The U.S. is seeking to draw down in Arab lands, the Arab Spring and its associated civil wars no longer draw attention or volunteers but Africa and Asia offer potential opportunities.