Trump's Loss Is Europe's Gain: G-20, Climate Change Hopes Revive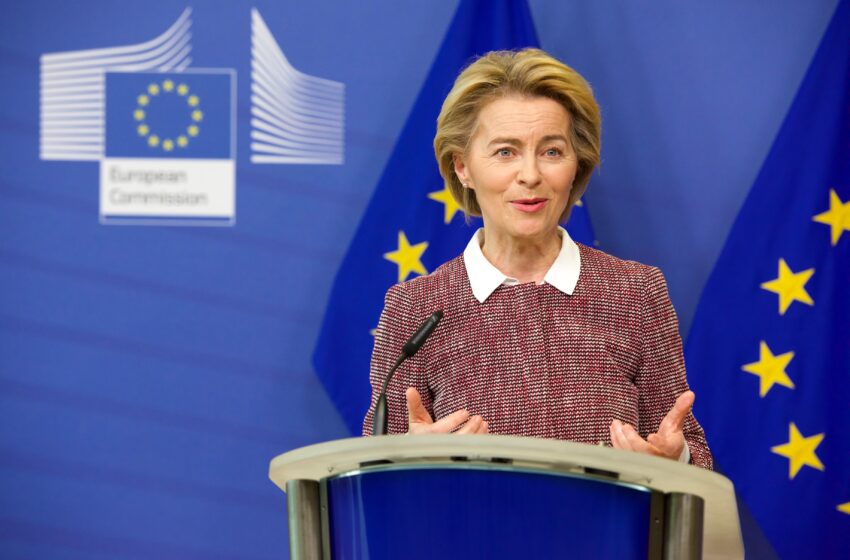 NEW DELHI: Ursula Von Der Leyen is acknowledged to be among the most diplomatic of diplomats, but as president of the European Commission, she could not hide her satisfaction that President Donald Trump – who has had a testy relationship with his trans-Atlantic neighbours – was finally exiting the White House. At a briefing on the eve of the virtual G-20 summit being hosted by Saudi Arabia, she emphasised how much Europe was looking forward to working with president-elect Joe Biden.
Outlining the three causes that she would be focussing on during her address at the multilateral summit which included global health, the economy and the environment, she said, "The world needs to better prepared to protect humanity from future pandemics and for this we need to work together to ensure global health security. The WHO must play a leading role in the field though it needs to improve and draw lessons from the current pandemic. The United States has resisted engaging on this topic so far but I'm very hopeful that with the new-president elect that this will change. The new administration has already committed to increasing multilateral cooperation including in the health field."
The other source of relief for the EC president was climate change given that President Trump had walked out of the Paris Treaty three years ago.
"The US broke the consensus last year at the G-20 with regard to the Paris agreement. This year I am happy to see the US are supporting the conclusions at the summit. We expect new momentum from the US at the COP-26 summit in Glasgow in November next year given the president-elect has given his commitment to join the Paris agreement once again."
Such statements from one of the most powerful voices in the EU suggests that if President Trump were indeed to virtually attend the summit he will most probably find himself treated as a 'lame-duck' president. Indeed, it seems in the sphere of foreign policy, the president is already behaving like one. In a clear departure from his normal behaviour, he has largely avoided public events and meetings with other leaders. The president is scheduled to address the APEC summit but may give G-20 a miss with Secretary of State Mike Pompeo likely to fill in. If the president indeed does not take part, it will be the first time a US president has not attended the G-20 since it was raised to the summit level in 2008.