Understanding The World's Second-Largest Continent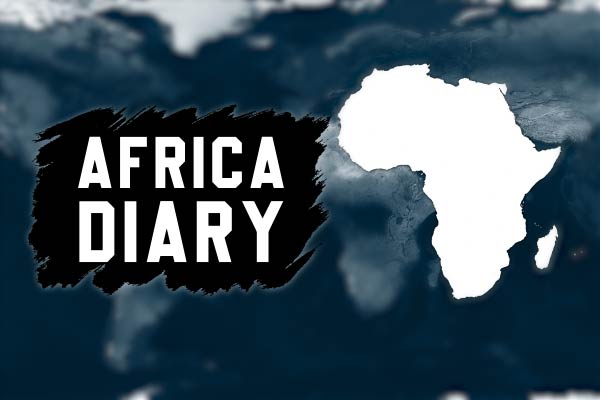 African Forces Regroup At US-Led Flintlock Exercise To Fight Jihadists
African armies have completed a two-week intensive exercise in counterterrorism led by the US, part of a plan to thwart Islamic State and al-Qaeda fighters who carry out hundreds of attacks in and around the Sahel, stoking insecurity in the region. Ghana and Côte d'Ivoire co-hosted the annual exercise known as Flintlock – the US Africa Command's premiere and largest special operations forces exercise in Africa – attracting over 1,300 participants from 30 countries. In the last two years, Mali and Burkina Faso have been the scene of military coups d'état occurring as they struggle to contain hardline Islamist insurgencies. Countries, including Ghana, are now at risk as attacks have rapidly spread towards coastal states.

Source: Africa Report
Blinken Says West Has More To Offer Sahel Region Than Russia
US Secretary of State Antony Blinken has vowed to broaden support for the violence-wracked Sahel beyond the realm of security, pitching the US as a better partner than Russia which has been expanding its footprint in the region. On the highest-level visit ever by a US official to Niger, Blinken called for moving on from what was often seen as a military-first approach by the US and the country's former colonial power France, which wound up a controversial nine-year operation in Mali in November. Blinken acknowledged the desire for security ties with Niger, where the US has stationed forces and built Air Base 201 in the desert to fly drones deep into the Sahel. France also maintains more than 1,000 troops under a long-running anti-militia mission, which is being reconfigured following its pull-out from neighbouring Mali.
Source: The East African
British Home Secretary Visits Rwanda In A Bid To Accelerate Deportation Deal
Rwandan authorities greeted the arrival on Saturday of British Home Secretary Suella Braverman on a two-day trip to the country in a bid to accelerate the implementation of a controversial deal to send migrants arriving by boat in the UK to the East African country. The deportation agreement announced last year allows UK authorities to send to Rwanda asylum seekers while their claims are processed. Illegal migrants are yet to be sent to the East African country, though Britain has already paid Rwanda US$170 million dollars under the deal. This week the UK government has also unveiled the Illegal Migration Bill, its toughest measure yet, which calls for people arriving by unauthorized routes to be detained, deported to their homeland, or a safe third country and banned from ever re-entering the UK.
Source: Africa News
Freedom House Report Says Burkina Faso Is World's Greatest Democracy Setback
The Sahel nation of Burkina Faso registered the world's largest decline in overall freedom, largely due to the two coups experienced in 2022, according to a newly released annual report from the Freedom House organization in the United States. The African continent is home to numerous struggles, often achieving democratic milestones in countries like Burundi only to see the progress reversed. "More recent backsliding in Benin and Senegal led both to drop from Free to Partly Free status," the Freedom House report said. Tunisia, Guinea and Mali also registered some of the highest declines in the last year. Apart from Burkina Faso, coup attempts in 2022 also affected Guinea Bissau, The Gambia, and São Tomé and Príncipe.
Source: Africa Times
Nigeria's box office grows revenue by 46.41% to 6.94b in 2022
The Cinema Exhibitors Association of Nigeria (CEAN) has generated N6.94 billion as revenue in 2022 a 46.41% growth over N4.74 billion in 2021. Opeyemi Ajayi, National President, CEAN said that there had been an appreciable increase in revenue generation in 2022 compared with the previous years at N2.1billion in 2020, N6.4billion in 2019 and N5.98billion in 2018. "Nigeria continues to lead recovery in Africa, post COVID on the back of strong local industry. Also, Hollywood continues to focus on African content and engagement is very positive for the box office Ajayi said adding that for 2023 outlook, gross revenue and admissions were expected to grow by a minimum of 20 percent. He said some factors had been observed to drive growth in the new year as 5 cinemas were opened in the fourth quarter of 2022 and a minimum of 3 new locations were expected to open in the first half of 2023.
Source: World Stage
Burundi Announces First Polio Outbreak in More Than 30 Years
Health authorities in Burundi have announced that they have identified eight samples of polio, marking the country's first outbreak of the disease in over 30 years. The World Health Organization (WHO) confirmed that the cases included a four-year-old boy in the Isale district of western Burundi who had not been vaccinated, along with two others who had been in contact with him. In addition, environmental surveillance of wastewater detected the presence of the circulating poliovirus type 2 in five samples. WHO Regional Director for Africa, Matshidiso Moeti, said that the discovery demonstrates the effectiveness of disease surveillance in the East African nation. The Burundian government – which has declared the detection of the virus a national public health emergency – plans to implement a vaccination campaign to combat polio in the coming weeks, aiming at protecting all eligible children, from newborns to age seven.
Source: All Africa