A Guide To Contemporary China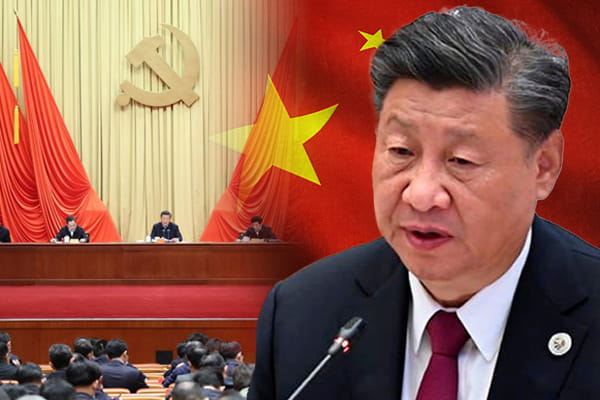 PLA Navy Video Hints At New Stealth Aircraft
The People's Liberation Army Navy could soon have a new carrier-borne combat aircraft, named by observers as the J-35, according to a recruitment video published by the navy. In the video, released on Monday evening, a young naval pilot from an aircraft carrier aviation unit is ordered to undertake a new, challenging task and walks toward what appears to be a stealth fighter jet. Due to secrecy considerations, there is a blurriness to the presentation, but the stealth aircraft appears to have a typical aerodynamic design and a characteristic only used on carrier-based planes – folding wings. Its appearance is quite different from that of the J-15, a conventionally-shaped fighter jet currently deployed on Chinese aircraft carriers. This is the first time the navy has hinted at a new carrier-borne fighter jet since the J-15 came into service a decade ago.

Source: China Daily
Coast Guard Claims To Have Expelled Japanese Vessels From Diaoyu Islands
A China Coast Guard spokesperson confirmed on Wednesday night that Chinese coast guard vessels expelled some Japanese vessels that had erroneously entered the territorial waters of the Diaoyu Islands on Wednesday night. According to a statement from Gan Yu, the coast guard's spokesperson, the China Coast Guard entered the Islands' territorial waters on Wednesday to conduct a routine patrol for rights protection. A strong response to the entry of a Japanese yacht and several patrol vessels into China's territorial waters, the official said: "That was a routine measure of China to safeguard national sovereignty and maritime rights and interests." Gan added that untrue comments and reports from the Japanese side had seriously misrepresented historical facts and that the Diaoyu Island and its associated islands were China's inherent territory.
Source: ECNS
China Nuclear Power To Spend 80 Billion Yuan, An Increase By Over 60% Over Last Year
China Nuclear Power (601985.SH) plans to increase its investment significantly this year in order to develop nuclear power and new energy and other fields. On March 8, China Nuclear Power announced that according to its development plan and business plan, its total investment plan for this year is about 80 billion yuan. This investment plan has increased by nearly 60% compared with the previous year, and it has also hit a new high since its listing. In 2022, its investment plan totals 50.6 billion yuan. China Nuclear Power said that the total investment plan for this year will be mainly used for nuclear power, multi-purpose nuclear energy, new energy, single fixed asset investment projects, and participating capital injection and acquisition projects.
Source: Jie Mian
China Issues White Paper On Cyberspace Governance
China's State Council Information Office on Thursday released a white paper titled "China's Law-Based Cyberspace Governance in the New Era." The white paper focuses on upholding the rule of law in cyberspace, consolidating the legal system for cyberspace governance, keeping order in a rule-based cyberspace, defending fairness and justice in cyberspace, promoting public awareness and competence in law-based cyberspace governance, and increasing international exchanges and cooperation in law-based cyberspace governance. Marked improvements have been made in ensuring law-based cyberspace governance, said the white paper, adding that China has boosted cyberspace governance by developing a complete system of laws and regulations, a highly efficient enforcement system, a stringent supervision system, and an effective supporting system.
Source: Xinhua
China To Boost Domestic Demand To Help Revive Economy
Cities in China are distributing a new round of consumption vouchers to boost domestic demand, targeting auto and home appliances in a bid to further shore up consumer confidence. Chinese economists predicted that retail sales will maintain a fast recovery trend, and the growth may top 5 percent in the second quarter, given a rebound in confidence and supportive policies. From Friday, Longquanyi district in Chengdu, Southwest China's Sichuan Province, distributed consumption vouchers worth 100 million yuan ($14.55 million) for auto promotions, according to the official WeChat account of the Chengdu Municipal Government on Friday. This campaign is one of a raft of similar activities across China, as various provinces and municipalities issue consumer vouchers with a focus on automobiles and home appliances. March has also been highlighted as a month for lifting domestic demand by the Ministry of Commerce.
Source: Global Times
China Has Mixed Feelings About 95th Academy Awards' Big Winner
On March 12, the science fiction dramedy Everything Everywhere All At Once (EEAAO) won seven of the 24 categories — including Best Picture — at the 95th Academy Awards (commonly known as the Oscars). Given the film's majority-Asian cast, it was a historic win for representation in Hollywood. EEAAO star Michelle Yeoh also took home the Oscar for Best Actress, making her the first Asian woman to do so. However, despite Chinese netizens' love for Yeoh — who plays Evelyn, an immigrant laundromat owner being audited by the IRS, many do not believe that the film lives up to the hype. Though EEAAO was never officially released in China, that hasn't stopped more than 459,000 people from leaving reviews of the film on Douban, the Chinese version of IMDb. There, it has an aggregated rating of 7.6/10, which is not bad, but — according to many netizens — not quite good enough to merit the honour of being crowned Best Picture.
Source: Radii China