Understanding The World's Second-Largest Continent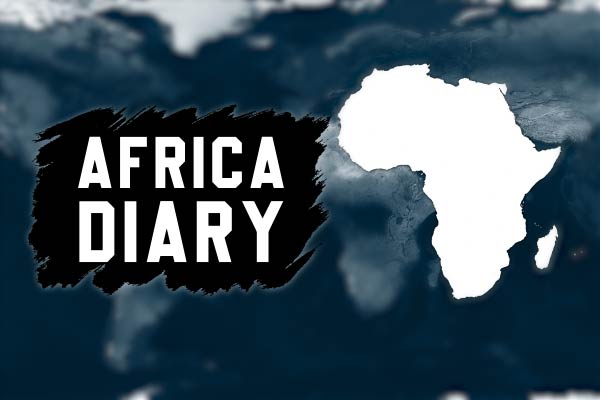 US Congress Targets South Africa Over Ties With Russia, China
The US Congress is pressing President Joe Biden to take a tougher stance against South Africa over its deepening ties to Russia and China. In his first act as chairman of the newly revamped House Foreign Affairs panel on Africa, Republican John James of Michigan last week introduced legislation denouncing South Africa's recent joint maritime exercises with the Russian and Chinese navies. The resolution calls on the Biden administration to conduct a "thorough review" of bilateral relations in the wake of recent South African actions, including the country's refusal to denounce Russia's invasion of Ukraine in the UN. Meanwhile, the top Democrat on the House Foreign Affairs Committee, Gregory Meeks of New York says that he plans to bring back legislation instructing the US government to "hold accountable" African and other foreign governments that are "complicit" in Russian "malign activities" that undermine US objectives and interests around the world.

Source: The Africa Report
Mali's Junta Warns Western Partners Key Peace Deal Under Threat
Mali's junta has issued a warning to international partners about threats to a major peace deal with armed groups in the country's north, fuelling fears of renewed hostilities. Colonel Major Ismael Wague, one of the junta's strongmen, recently wrote a letter to Algerian Foreign Minister Ramtane Lamamra, whose country is leading international mediation efforts to uphold the Algiers Agreement signed in 2015. In the letter, he claimed independence and autonomist groups were violating the agreement and questioned the credibility of international mediators supporting the agreement's implementation, which includes the United Nations, African organisations and foreign partners under the leadership of Algeria. The letter comes after heightened tensions in the country.
Source: East African
Nigerian Presidential Candidate To Challenge Election Results
Nigeria's presidential candidate Peter Obi, who came third in the February 25 election won by the ruling party's Bola Tinubu, announced Thursday that he would take his case to court to challenge the results. According to the Electoral Commission (Inec), Bola Ahmed Tinubu won the presidential election with more than 8.8 million votes, or 36% of the vote, at the end of a poll contested by the opposition, which denounced "massive" fraud. Obi, a youth favourite, came third with 25% of the vote, a first in Nigeria's democratic history for an outsider from the two main political groups. The second-place winner is former vice-president Abubakar of the main opposition party (PDP).
Source: Africa News
Ethiopian Delegation Visit China Seeking Debt Relief
A high-level Ethiopian delegation's visit to Beijing has led to speculation about how China is dealing with the African nation's deepening debt crisis. Ethiopian media reports have suggested China was open to alternatives including increased shipments of raw materials to China and new project awards for Chinese investors. Ethiopia owes US $13.7 billion to China, at least some of which was reportedly forgiven in January following negotiations between Prime Minister Abiy Ahmed and Chinese foreign minister Qin Gang.
Source: Africa Times
IMF Upgrades Growth 2.9% To 3.8% For Sub-Saharan Africa In 2023
The IMF believes that parts of Africa will cope better than expected with the global shocks given to the economy. The global body said economic growth in Sub-Saharan Africa (SSA) is projected to remain moderate at 3.8 percent in 2023. This is according to the IMF's latest World Economic Outlook (WEO) Update Report for January 2023, released on Tuesday. According to the report, the moderate growth is amid prolonged fallout from the COVID-19 pandemic, although with a modest upward revision since October 2022, before picking up to 4.1 percent in 2024.
Source: World Stage
Kenya's LGBTQ Community Live In Fear After Backlash on Gay Rights Ruling
A Supreme Court judgment – that LGBTQ community members have a right to associate, even though the law considers same-sex marriage illegal – has been met with opposition from the clergy and legislators. A gay rights activist has said the reaction is unwarranted and has left members of the Lesbian, Gay, Bisexual, Transgender, and Queer community, fearing for their lives. Catholic-allied MPs have vowed to mobilise for the disbandment of the NGO Board to pre-empt the imminent registration of a gay rights lobby group. Kenya's Penal Code prohibits same-sex relations and criminalises acts of "gross indecency" and "carnal knowledge against the order of nature." The law stipulates a 14-year jail term for those found guilty of engaging in homosexuality.
Source: All Africa