A Guide To Contemporary China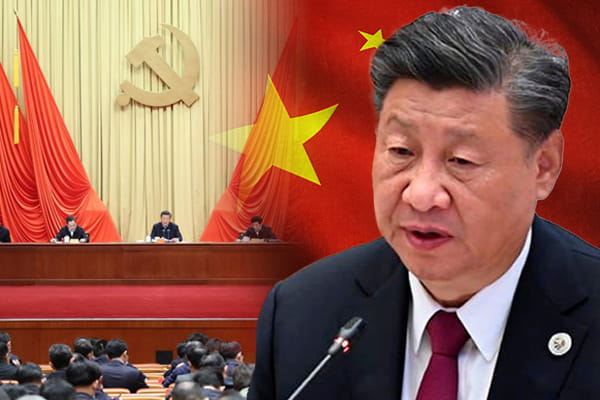 CPC Officials Submit Reports On Their Work To Xi
Senior officials of the Communist Party of China have recently submitted work reports to the CPC Central Committee and President Xi Jinping as part of an institutional arrangement to strengthen and uphold the centralized and unified leadership of the CPC Central Committee. The officials shared in their annual work reports how they fulfilled their duties on exercising strict Party governance, putting in place the decisions and plans of the CPC Central Committee, performing their duties, and ensuring clean governance and self-discipline. The members of the Political Bureau of the CPC Central Committee, the Party's core leadership, started to submit annual work reports to the CPC Central Committee and Xi after the 19th CPC National Congress in 2017.

Source: China Daily
Chinese Cities Issue Subsidies For Three-Child Families To Encourage More Births
Chinese cities have issued supportive policies including providing subsidies for three-child families to encourage fertility, with some issuing 500 yuan ($72.63) for families raising three children each month. Supporting policies for housing will also be carried out. Those families having two or three children under 18-year-old who have owned two residential departments in Shenyang are allowed to purchase one more commercial department within certain areas, according to the authorities. Along with Shenyang, some other cities including Hangzhou, Shenzhen and Ji'nan all released corresponding policies to encourage larger families. Hangzhou, capital of East China's Zhejiang Province will also issue a one-off subsidy of 20,000 yuan to local residents with three children, according to media reports. The measures come as data released by the National Bureau of Statistics of China (NBS) have shown that the population in the Chinese mainland recorded negative growth for the first time in 61 years, decreasing by 850,000 in 2022.
Source: Global Times
China's Plastic Problem Is Now Becoming World's Problem
China's use of plastic is becoming a global problem and one of the reasons why the country is so dependent on plastic is the dependence on takeaways. While the country is still perfecting its single-use plastic legislation, the abundance of delivery orders also means more plastic use and waste. Notoriously hard to dispose of plastic waste is already swamping many cities in China. Though major delivery platforms such as Eleme and Meituan, which account for more than 95% of the market, have introduced a function that forces users to choose whether or not they need disposable cutlery, it's not enough. As a direct result, most of the plastic waste ends up in landfills or goes into the ocean, making China responsible for 28% of plastic waste polluting the oceans.
Source: Radii China
Public Welfare Cinema Enriches Leisure Time Of Rural Residents
Residents in Xihe township enjoy a different type of cinema: public welfare cinema. The project which was started in 2015 saw a local brick factory converted into a cinema hall when residents are shown films on general knowledge and social issues. Once, a film about the proper use of natural gas was well-received by residents and was required to be screened again. History from the Chinese viewpoint is very popular too. The Chinese war film called the Hundred Regiments Offensive, which details a series of engagements during the late 1940s involving the CPC's Eighth Route Army under Peng Dehuai against the Imperial Japanese Army was especially popular, say organisers. People had to fight to get in.
Source: Xinhua
Sexual Offenses Against Minors Rising in China, Says Government
China has witnessed an overall increase in offenses against minors over the past five years, including an uptick in sexual assault cases. At a recently held press conference, the Supreme Procuratorate stated that sexual offenses are now the most prominent type of crime against minors across the country. According to the data, 290,000 people have been charged with crimes against minors since 2018. Of them, 131,000 were prosecuted for rape, child molestation, and other sexual offences against minors. In recent years, crimes against minors have sparked widespread debate on social media and campaigns demanding a better environment for them to grow up in have increased.
Source: Sixth Tone
China Unveils Plan To Combat Cultural Artifact Theft
China's National Cultural Heritage Administration and six other authorities have jointly issued a plan to crack down on cultural artifact theft. The three-year plan ordered sterner measures against criminal acts, including tomb robbery, theft of sculptures from grotto temples, illegal replication of ancient rock inscriptions and rock-cut artworks, theft from historic architecture, and museum theft. Besides, authorities will crack down on offenses by judicial persons that damage cultural relics or change their historical characters, said the plan. The plan also called for strengthening the security measures at cultural heritage sites and museums.
Source: People's Daily