Understanding The World's Second-Largest Continent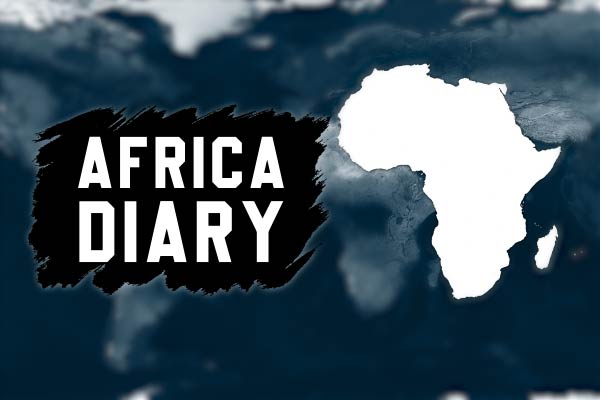 US Foreign Relations Chair Charged With Corruption Over Egypt Ties
A United States senator who serves as chairman of the influential U.S. Senate Foreign Relations Committee stands accused of acting on behalf of the Egyptian government in a corruption case that alleges the exchange of cash, gold, a car, and other benefits totalling more than a half-million dollars. Authorities allege that Sen. Robert Menendez, D-NJ, and his wife connected with three businessmen in his home state of New Jersey, accepting bribes to provide them with lucrative contracts and shield their associates from criminal charges. But the three, identified as Wael Hana, Fred Daibes and Jose Uribe, also facilitated deals involving Egyptian officials. Hana, originally from Egypt, was a longtime friend of Nadine Arslanian Menendez prior to her marriage. The investigation into Menendez spans more than four years, from at least January 2018 to June 2022. Authorities say it includes evidence that Hana and Nadine Menendez introduced the senator to Egyptian military and intelligence officials and shared information with Hana about U.S. military aid and policy on arms sales to Egypt, which Hana then passed on to an Egyptian government official.

Source: Africa Times
After UN Speech, Sudan's Army Leader Burhan Hints At Peace Talks
Suggestions by Sudan Armed Forces commander, General Abdel Fattah al Burhan that he is willing to open negotiations with his rival Gen Mohamed Hamdan Dagalo 'Hemeti', head of the Rapid Support Forces (RSF) militia offers a chance to negotiate a ceasefire but lacked any clear plan to structure the talks. Making the comment after his speech to the UN General Assembly in which he called for Hemeti's RSF to be designated as a terrorist organisation, Burhan seemed more interested in clawing back some diplomatic standing. Burhan told reporters that he would open talks with Hemeti provided that the RSF agrees not to target civilians. The two sides have been reduced to a war of attrition. Hemeti's RSF retains control of most of the capital Khartoum and central Sudan. Some of the deadliest fighting is in Darfur where the RSF is accused of running an 'ethnic cleansing' campaign, repeating the tactics of the National Islamic Front's genocide two decades ago. Burhan's SAF controls Port Sudan and most of the rest of the country
Source: Africa Confidential
US, Kenya Sign Counter-Terrorism Pact To Combat Al Shabaab
Kenya's fight against the terrorist group Al Shabaab received a major boost on Monday with the signing of a cooperation agreement with the United States that will see Kenya Defence Forces (KDF) soldiers trained and provided with financial and technical assistance over the next five years. "The agreement will also see the two countries collaborate on peace and security efforts within the country and in the region, including the planned deployment of Kenyan police officers to Haiti," US Secretary of Defence Lloyd James Austin III said at a press briefing in Nairobi on Monday. Austin, who was welcomed in the country by Defence Cabinet Secretary Aden Duale and Chief of Defence Forces General Francis Ogolla, announced that the US is prepared to provide up to Ksh14.8 billion ($100.3 million) in addition to technical assistance to the mission in Haiti once it is approved by the UN Security Council. Following parliamentary approval, Kenyan police officers from specialised units of the Administrative Police will leave for the Caribbean country in the next few months to tackle armed gangs that control areas in the capital and provincial towns.
Source: The East African
Burkina Faso's Military Junta Says It Thwarted Coup Attempt
Four officers were arrested in Burkina Faso, barely a day after the military junta claimed to have prevented an effort to stage a coup. The junta declared on state television that "Burkina Faso's intelligence and security services foiled a proven coup attempt on September 26, 2023. The four officers are suspected of being involved in a "conspiracy against state security," military prosecutor Ahmed Ferdinand Sountoura is reported to have said. According to the report, officers and others plotted to create instability in the nation with "the dark intention of attacking the institutions of the Republic and plunging our country into chaos." Later, the military prosecutor said that two more suspects were still at large. It has been over a year since the country's leader, Captain Ibrahim Traore, took control in a coup. An Al Qaeda and Islamic State-affiliated insurgency that has been destabilising Burkina Faso and its neighbours in the Sahel area of West Africa, is said to have contributed to the coup.
Source: All Africa
Junta Postpones Presidential Election In Mali Indefinitely; Outrage In Bamako
Malian political groups expressed outrage on Wednesday at the junta's decision to postpone indefinitely the presidential election that was supposed to bring back civilian rule. The ruling junta on Monday announced a delay to a presidential election scheduled for February in the jihadist-hit West African nation. New dates for the voting "will be communicated later," a government spokesman had said. The reasons given for the postponement included issues linked to the adoption this year of a new constitution and a review of the electoral lists. The spokesman also cited a dispute with French company Idemia, which the junta says is involved in the census process. So far, the West African bloc ECOWAS has not reacted officially to the latest announcement but has been putting pressure on the junta since 2020 to return civilians to power. The 15-member organisation, which proclaims a principle of "zero tolerance" for coups d'etat, has been faced with a succession of coups since the first putsch in Bamako, in Mali's neighbours Burkina Faso and Niger, as well as in Guinea.
Source: North Africa Journal
Algeria, Morocco Spar Over Western Sahara At UN
Moroccan and Algerian representatives to the United Nations sparred over the fate of Western Sahara on Tuesday, with Algiers calling for the revival of a long-stalled referendum on the fate of the former Spanish colony. Considered by the United Nations to be a non-self-governing territory, 80% of Western Sahara is controlled by Morocco, which envisions autonomy for the region, though with it ultimately remaining under Rabat's control. Algeria meanwhile has long supported the Polisario Front, an independence movement led by the region's Indigenous Sahrawi population.A UN mission has been deployed in Western Sahara since 1991, tasked with organizing a referendum on the territory's future. The referendum has never taken place, and in late 2020 the Polisario announced it was resuming fighting after a long cease-fire.
Source: Africa News