Understanding The World's Second-Largest Continent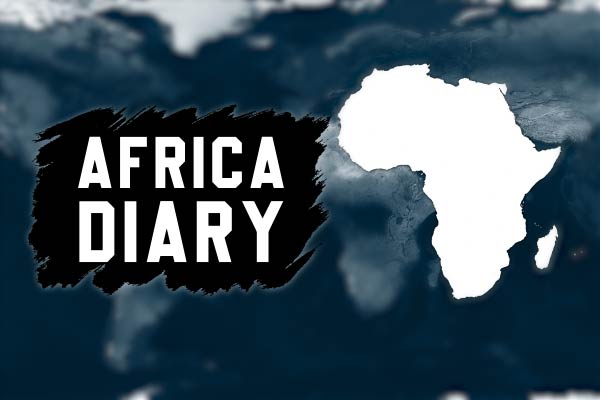 Niger Junta Gives French Ambassador 48 Hours To Leave
Military rulers who seized control in Niamey on July 26 have given the French ambassador 48 hours to leave Niger, the country's minister of foreign affairs said in a statement Friday, AFP reports. Faced with "the refusal of the French ambassador in Niamey to respond to an invitation" from the minister for a meeting on Friday and "other actions of the French government contrary to the interests of Niger", the authorities have decided to withdraw their approval of Sylvain Itte and ask him to depart within 48 hours, the statement said. This decision follows a series of statements and demonstrations hostile toward France since the Nigerien army overthrew President Mohamed Bazoum, who has since been detained with his family. The military leaders accuse Paris of wanting to intervene militarily in Niger in order to reinstate Bazoum and claim that the Economic Community of West African States (ECOWAS) is an organisation in the pocket of former regional colonial power France.
Source: Punch Newspapers
Libyan Warlord Haftar Invites The Russian Military
Russian military officials including Moscow's deputy defence minister arrived in Libya on Tuesday after receiving an invitation from pro-Moscow military strongman Khalifa Haftar. Haftar, who backs the country's eastern administration, is close to Russia's private Wagner mercenary group, whose troops guard military and oil infrastructure in the divided country. A UN report in 2020 said up to 1,200 Wagner fighters were backing Haftar, who at the time was trying to seize Tripoli and experts say hundreds of Wagner fighters still remain in the north African country. Tuesday's visit came alongside a renewed focus on Russian activities in Africa, after Wagner chief Yevgeny Prigozhin announced in a video published Monday that his group was making Africa "freer" and suggested he was on the continent. "This is the first official visit of a Russian military delegation to Libya," Moscow's defence ministry said. It said the visit, led by Deputy Defence Minister Yunus-bek Yevkurov, was organised after talks with Libya at the Army-2023 expo and Moscow Conference on International Security earlier this month.
Source: North Africa Journal
Saudi Arabia Denies Mass Killings Of Ethiopia Migrants By Guards
Saudi Arabia has denounced a report by Human Rights Watch (HRW), accusing the kingdom's border guards of killing hundreds of Ethiopian migrants since last year, branding it "politicised and misleading." The government of Ethiopia said on August 22, 2023 that it would "promptly investigate the incident in tandem with the Saudi authorities" after a report by HRW, revealed massive allegations of killings of Ethiopian migrants and asylum seekers attempting to cross the Yemen-Saudi border by Saudi border guards. The statement by the Ethiopian ministry of foreign affairs said "at this critical juncture, it is highly advised to exercise utmost restraint from making unnecessary speculations until investigation is complete," adding that despite "the unfortunate tragedy", the two countries "enjoy excellent long-standing relations."
Source: All Africa
China's Xi Vows Support For Africa's Integration
South African President Cyril Ramaphosa and China's leader Xi Jingping co-chaired a China-Africa roundtable in Johannesburg on Thursday on the sidelines of the BRICS Summit. The BRICS bloc of developing economies includes Brazil, Russia, India, China and South Africa. Xi praised the joint statement between China and Africa. "It reflects our firm support on African integration and will send strong voice to the international community for solidarity and cooperation between China and Africa on international affairs and justice," said Xi. The Chinese leader said China will release initiatives and plans on supporting Africa on industrialisation, agricultural modernisation and education. "We are convinced that solid African integration and modernisation of China and Africa will provide new engines to the world economic growth and will contribute positive energy to the international fairness and justice," Xi said.
Source: Africa News
US Sanctions 6 Rwandans, Congolese Over Conflict In Eastern DRC
The US is imposing sanctions on six individuals believed to have helped fuel the conflict in the eastern part of the Democratic Republic of Congo. The six individuals are Rwandans and Congolese rebels, or members of their respective defence forces in what could signal the cross-border complexity of the conflict. And according to the US Treasury, each of these individuals has contributed to the instability in eastern part of the country as it struggles to end decades of armed conflict. They include Apollinaire Hakizimana, a Rwandan national playing his violence in the FDLR rebel group as a 'defence commissioner'. He is sanctioned alongside Sebastian Uwimbabazi, also from Rwanda but now in charge of FDLR's intelligence. Also sanctioned in the group is Ruvugayimikore Protogene, fighting for Maccabe group affiliated to FDLR. He is also from Rwanda.
Source: The East African
Egypt, Ethiopia To Be BRICS Member States In 2024
Egypt and Ethiopia will join the BRICS group of nations, in a decision on expansion made at the 15th summit of leaders from Brazil, Russia, India, China and host South Africa. The two African nations, often at odds with each other, will take up membership in January 2024. Ethiopian President Abiy Ahmed, who held meetings with China's President Xi Jinping and India's Prime Minister Narendra Modi called the decision a great moment for his nation. "Inviting Egypt to join the BRICS confirms its growing role in the global economy and its ability to contribute to formulating a more inclusive and just international economic system," said the Egyptian Ministry of Foreign Affairs. It's one that "takes into account the interests and contributions of the emerging economies and peoples of the Global South."
Source: Africa Times