Understanding The World's Second-Largest Continent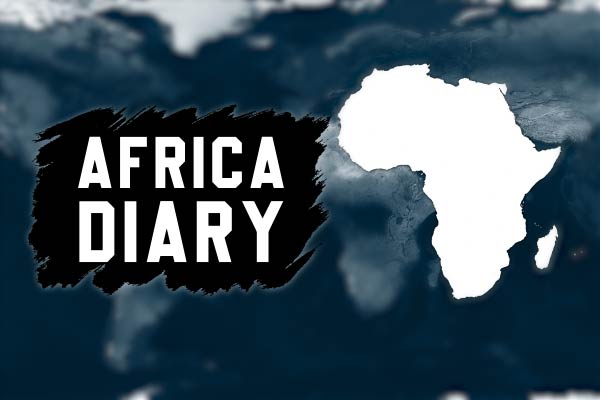 South Africa Says BRICS Summit Will Go Ahead Despite Putin Arrest Warrant
South Africa said Thursday that the BRICS summit will go ahead as planned, amid speculation that it may be moved to China to allow Russian president Vladimir Putin to attend. The Russian leader was accused by the **International Criminal Court (ICC)**in March of kidnapping Ukrainian children, and an arrest warrant was issued against him. South Africa will host the BRICS summit from August 22-24 in Johannesburg and on Tuesday, South Africa's foreign minister said there had been no confirmation of attendance from Putin yet. The leaders of China, Brazil and India are all expected to attend.
Source: Africa News
Sudanese Army Strikes RSF Gathering Sites Despite Unilateral Truce
The Sudanese Air Force conducted airstrikes on Wednesday in southern Omdurman, targeting new gathering sites of the Rapid Support Forces (RSF), despite the previously announced unilateral truce during Eid al-Adha. The aerial bombardment specifically focused on RSF positions in the Mansoura, Mohandessin, and Al-Fatihab areas south of Omdurman. Local sources informed Al-Jazeera that the targeted sites were newly established and did not exist before the warring parties declared the unilateral truce for the first day of Eid al-Adha.
Source: Sudan Tribune
Appeals Court Rules UK-Rwanda Migrants Deal Unlawful
Asylum seekers and refugee charity organisations have won a Court of Appeal challenge against the UK government's plans to deport illegal migrants arriving on small boats to Rwanda. The London Court of Appeal overturned a High Court ruling that said in December that the deal is lawful and does not violate the Refugee Convention or human rights laws. Announcing the decision on Thursday, Lord Chief Justice Lord Burnett said there are substantial grounds for believing that there is a real risk that persons sent to Rwanda would be returned to their home countries, where they were fleeing from. This week, the UK's conservative government revealed that the plan to send asylum seekers to Rwanda would cost £169,000 ($215,035) per person. The UK government has maintained that it is ready to continue to defend the policy against any legal challenge.
Source: The East African
Sierra Leone Re-Elects Maada Bio, Opposition Rejects Results
Sierra Leone's President Julius Maada Bio was sworn in Tuesday after he was declared the victor of an election that his main rival slammed as "not credible". Bio, 59, returns for a second term at the helm of the West African nation, which has been pummelled by multiple challenges since the end of a 1991-2002 civil war, including an Ebola epidemic and now a crippling economic crisis. The electoral commission announced he had won 56% of the vote, while his main challenger Samura Kamara came second with 41%. "I categorically reject the outcome so announced by the electoral commission," he said on Twitter. Vote tallying had already been disputed by Kamara's All People's Congress (APC), which condemned in a statement Monday an alleged lack of inclusiveness, transparency and responsibility by the electoral commission. The party pointed to the lack of information about which polling stations or districts the ballots were coming from.
Source: The Africa Report
Zimbabwe's Opposition Fears Released Prisoners Will Be Used For Poll Violence
Zimbabwe has released more than 4,000 prisoners, a move that was hailed as good for decongesting its prisons that housed more than 22 000 inmates, well over their capacity of 17 000. But a portion of those who have benefited from the presidential amnesty are people who were convicted for violent offences but had served at least 75% of their sentence. The release of this group triggered speculation that the ruling Zanu-PF will use the released prisoners to commit election-related violence. Haruzivishe Makomborero, an opposition activist who lives in exile, fears the government is "taking notes from its ally, Russia". "Just like the Russian Wagner group is recruiting prisoners to fight in the invasion of Ukraine, Zanu-PF will use some of these prisoners for political violence in the coming elections," Haruzivishe speculates, referring to the general elections slated for 23 August.
Source: Mail & Guardian
Tunisia Condemns Raids By Brutal Occupation Forces On Jenin
Tunisia, on Monday, strongly condemned the raids launched by the brutal occupation forces on the city of Jenin and its camp in the occupied West Bank, which resulted in a number of Palestinian martyrs and injuries among unarmed civilians. In a statement issued on Monday evening by the Ministry of Foreign Affairs, Migration and Tunisians Abroad, Tunisia called on the international community to assume its legal and moral responsibility towards the Palestinian people and immediately stop this repeated and systematic aggression. Tunisia also called on the international community to "oblige the (Israeli) occupying forces to stop their flagrant violations and force them to respect the resolutions of international legitimacy". It reiterated its full solidarity with and firm support for the Palestinian people in their just cause to regain their legitimate rights, in particular their right to self-determination and the establishment of their independent state with Al-Quds as its capital.
Source: All Africa