A Guide To Contemporary China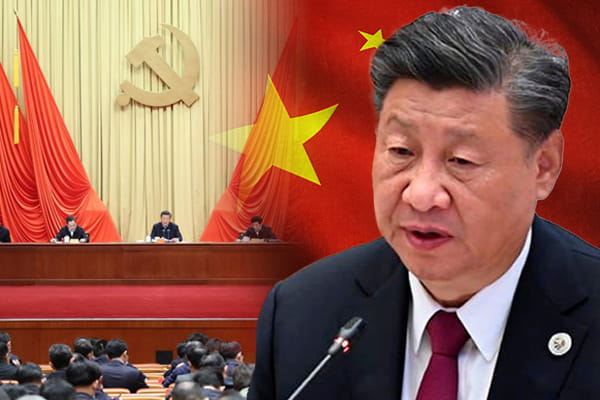 Countries In South China Sea Are Harming Themselves: Def Spokesperson
"Countries in the East China Sea and South China Sea should refrain from bringing harm to themselves while taking risks for others," said a Chinese defense spokesperson. Senior Colonel Zhang Xiaogang, spokesperson for the Chinese Ministry of National Defense, made the remarks when asked to comment on the trilateral security meeting among the US, Japan and the Philippines, which discussed regional security challenges in the East China Sea and South China Sea. The three nations have vowed to carry out regular joint exercises in the latter region. Indirectly targeting the US Sr. Col Zhang said a "certain country out of the region, for its selfish interests, has been busy muddying the waters through military provocation and bloc confrontation, which has exacerbated regional tension."

Source: China Military
China Will Deepen All Weather Partnership With Pakistan, Says Chinese Premier
Chinese Premier Li Qiang expressed China's commitment to further develop the all-weather strategic partnership with Pakistan and build a closer China-Pakistan community of shared future during his meeting with Pakistani Prime Minister Shehbaz Sharif. The meeting took place on the sidelines of the Summit for a New Global Financing Pact in Paris. Li emphasised China's readiness to strengthen cooperation with Pakistan in promoting the Belt and Road Initiative (BRI) and advance major projects under the China-Pakistan Economic Corridor (CPEC) to contribute to the economic and social development of both countries. He also assured China's steadfast support for Pakistan's sovereignty, independence, and territorial integrity, while also urging Pakistan to crack down on domestic terrorist organisations and ensure the safety of Chinese institutions and personnel. Shehbaz Sharif affirmed the unbreakable friendship between the two nations and Pakistan's commitment to supporting China's interests in multilateral affairs. It is the consensus of various Pakistani political parties and all walks of life to consolidate the friendship between Pakistan and China, Sharif said.
Source: Global Times
China Mulls Patriotic Education Law
In the ongoing session of the Standing Committee of National People's Congress, the draft of a patriotic education law was submitted on Monday to highlight the measures on how to carry forward the patriotic education for government officials as well as children and teenagers of Hong Kong, Macao and Taiwan to help enhance their sense of identity. The draft states that schools and families should make efforts to provide their children with patriotic education. and the promotion of historical and cultural education to ensure their solidarity with Chinese culture. The 38 article-draft allows people to hold various forms of activities to promote patriotic education on National Day which is October 1. It also highlights how governments at and above county levels need to strengthen protection, management, and utilisation of Red resources to encourage patriotic education and inspire people's patriotic enthusiasm through tourism and culture departments with the help of cultural relics and heritage.
Source: China Daily
China's State Council Appoints And Removes Key Officials
A major reshuffle recently took place as the State Council, China's cabinet, on Monday announced the appointment and removal of key officials. Wang Zhizhong was appointed vice minister of public security, and Sun Xiuchun and Zhang Yu were appointed deputy heads of the National Government Offices Administration. Li Wentang was appointed vice president of the National Academy of Governance (NAG), and he will no longer serve as the NAG provost, while Zhang Zhongjun was appointed member of the NAG academy affairs committee. Yan Zhen was appointed deputy head of the National Forestry and Grassland Administration (National Park Administration).
Lyu Yuyin was appointed deputy director of the Liaison Office of the Central People's Government in the Macao Special Administrative Region. Meng Dong was removed from the post of deputy head of the National Radio and Television Administration. Zhao Cheng will no longer serve as vice president of Xinhua News Agency.
Source: People's Daily
In China, Military Boot Camps for Kids Are Wildly Popular And Unsafe
China's summer camp industry has enjoyed massive growth in recent years, as parents believe the holiday activities will help their children's applications to overseas colleges. But the activities are subject to little regulation — and are often shockingly unsafe. The "military boot camps" are sought after by parents who see it as a crucial way by which children can develop academic subjects such as maths, and personal and social skills – something that parents who plan to send their children to study abroad – eagerly covet as there is a widespread belief that such experiences are valued by overseas schools and universities. But many of these activities are poorly run by staff that lack experience and training, putting children's safety in jeopardy, industry insiders say leading to a number of accidents where children have been injured and one boy died of heatstroke through a weeklong hike across the Tengger Desert. Insiders say camp organisers pay parents to keep such news out of social media and the practice continues.
Source: Sixth Tone