Russia Opens 'Humanitarian Corridor' For Six Hours In Kharkiv To Help Indians, Envoy Calls US 'Dictator In Velvet Gloves'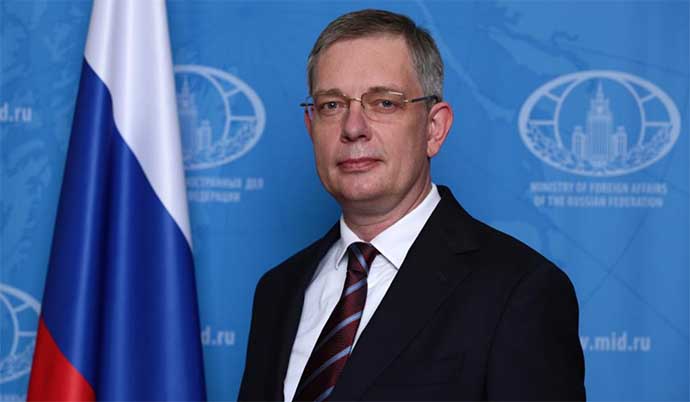 NEW DELHI: Prime Minister Modi had a chat over the phone with Russia's President Putin, where they discussed the safe evacuation of Indian students and nationals from Ukraine. Diplomatic sources also revealed that Russia agreed to a six-hour window in which all Indian nationals in the Ukrainian city of Kharkiv, could be evacuated by 6pm local time (9.30 pm IST).
An Indian Embassy tweet said, "Urgent advisory to all Indian nationals in Kharkiv. For their safety and security they must leave Kharkiv immediately. Proceed to Pesochin, Babaye and Bezlyudovka as soon as possible. Under all circumstances, they must reach these settlements by 18.00 hrs (Ukrainian Time)."
Sources stated that these three enclaves had been chosen as Moscow controlled them. They admitted that there was no guarantee that all Indians would be able to reach these enclaves in the allotted time before Russia renewed its assault, but the fact that Moscow was alive to Delhi's concerns was encouraging.
Earlier, in Delhi, Moscow's ambasador designate to India Denis Alipov briefed the media, a move seen as highly unusual since he is yet to present his credentials to the government. Alipov assured all help in helping evacuate Indian nationals in Ukraine
"We will certainly do everything we can to ensure the safety of Indian nationals," he assured, confirming that his government was working on a "humanitarian corridor" through Russian territory. He also condoled the death of Naveen Gyanagowda who had died reportedly after Russian forces shelled parts of Kharkiv.
Alipov praised India's consistent position at the UN stating that India and Russia were in constant touch. "We do co-ordinate our positions at the UN and we also do our best to keep India informed as to the latest on what is happening," he said.
He was hopeful that India would stay the course on economic ties with Russia. Business could be conducted through each country's national currencies, but he acknowledged: "Much will depend on the readiness of the Indian partners to continue business because some of them are overcautious as regards their exposure to the US and European market. I hope that their interest in the Russian market will remain – the opportunities are open there. From Russia's side nothing has changed."
Moscow had tried everything possible to avert going to war in Ukraine, he insisted, indicating that "Russia finally said enough is enough and went to war after all peaceful methods to establish Minsk Agreements expired. It was only then that the West cried foul."
He described the war as a "tragedy", saying that Russia and Ukraine could have reached a compromise had it not been for the US, which he described as a "global dictator in velvet gloves. This is a tragedy both for us and the Ukrainians and this is not our choice. But security for one cannot be reached at the expense of security of another."