Death By Poison: Criticising Putin Can Be Deadly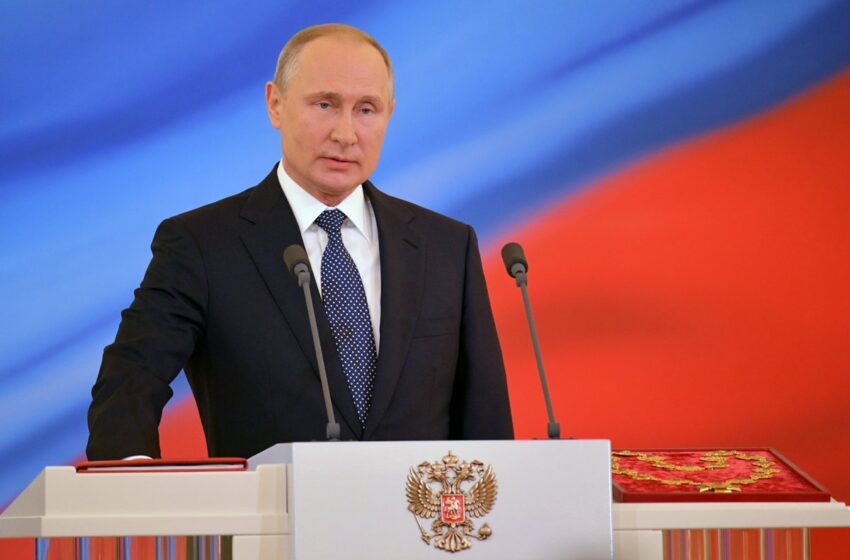 NEW DELHI: Accusations of poisoning have dogged President Vladimir Putin and the Kremlin for some time now, the latest being the popular and charismatic Opposition Leader Aleksei Navalny. He fell ill on a flight to Siberia – after having drunk tea at the airport – was first hospitalised in Siberia before being transferred to Berlin where a diplomatic row has emerged between Berlin and Moscow over the incident [see timeline].
The row has intensified to such an extent that Secretary of State Mike Pompeo has waded, in stating that the US was 'deeply concerned' by the opinions of German medical experts alleging that there was poison in the tea. He added that if the reports were true the US would support an EU investigation. Russia of course denies the accusations calling it a case of 'food poisoning.'
Curiously, there have been a large number of Kremlin opposition figures who have ended up sick or dead, and Putin, who came to power in 2000, is the target of all these accusations.  The most prominent and best remembered in the West is that of Russian double agent Sergei Skripal who was allegedly poisoned along with his daughter Yulia, by a nerve gas agent called Novichok. Skripal's death led to US and EU sanctions against Russia, but the list of opposition figures falling 'sick' hasn't stopped.
Experts say the modus operandi – poisoning – is useful and has a historic tradition in Russia. Some western toxicologists say Novichok, a nerve gas agent, shows there's definitely a Russian hand, as it was developed in the former Soviet Union in the 1970s and no one in the West knows how to make them.  They add that the poisons the Kremlin have allegedly used are effective as they can be mixed in almost anything and take time to work, giving the killer ample opportunity to escape. Novichok and other Russian poisons are also extremely difficult to detect unless in an advanced laboratory. This can take days giving Moscow great scope for deniability and this is probably why a sanction-hit Russia could hand over Aleksei Navalny with confidence to Germany.
The takeaway is not hard to understand – back off. Unrest has been building up against Putin and the Kremlin. The arrest of popular governor Sergei Frugal has caused great anger in the country.  Add to this is the Belarusian headache. Putin wants 'foreign meddling' to stop in the country. But protests in Moscow against Belarusian President Alexander Lukashenko – his ally – has forced him to double down against critics and sell himself abroad as a world saviour. That's perhaps why Belarus is the first country to be receiving the Sputnik-V Covid-19 vaccine. India too has reportedly been approached to help manufacture the vaccine. Given accusations of poisoning and the fact the Russians have skipped Phase-III – the human trial phase, the vaccine will be a cause for concern here.
Timeline:
AUGUST 20, 2020
ALEKSEI NAVALNY
Hospitalised in intensive care in Siberia with what critics believe in what's a case of food poisoning. Navalny fell ill while on a flight back to Moscow from the city of Tomsk
SEPTEMBER 2018
PYOTR VERZILOV
Anti-Kremlin activist, poisoned. He was investigating the deaths of three Russian journalists who mysteriously died in Central Africa
MARCH 2018
SERGEI SKRIPAL
Former double-agent and his daughter Yulia were poisoned in the UK. The poison was believed to be a nerve gas agent Novichok
MAY 2015 – FEBRUARY 2017
VLADIMIR KARA-MURZA
Russian opposition politician who was hospitalised twice in two years. He claims he was poisoned
NOVEMBER 2006
ALEKSANDR LITVINENKO
Former intelligence officer and vocal Kremlin critic who was granted asylum in the UK, died from radiation poisoning. He had met two Russian men, identified as ex-KGB agents prior to the poisoning
SEPTEMBER 2004    
ANNA POLITKOVSKAYA
Russian investigative journalist and Putin critic, she fell ill after drinking tea on a flight. She recovered but was  shot dead in the elevator of her apartment block two years later.
JULY 2003
YURY SHCHEKOCHIKHIN
Russian investigative journalist and lawyer died after a mysterious illness. Doctors again called it an 'allergic reaction.'