Think Tanks Now Intrinsic To Foreign Policy Making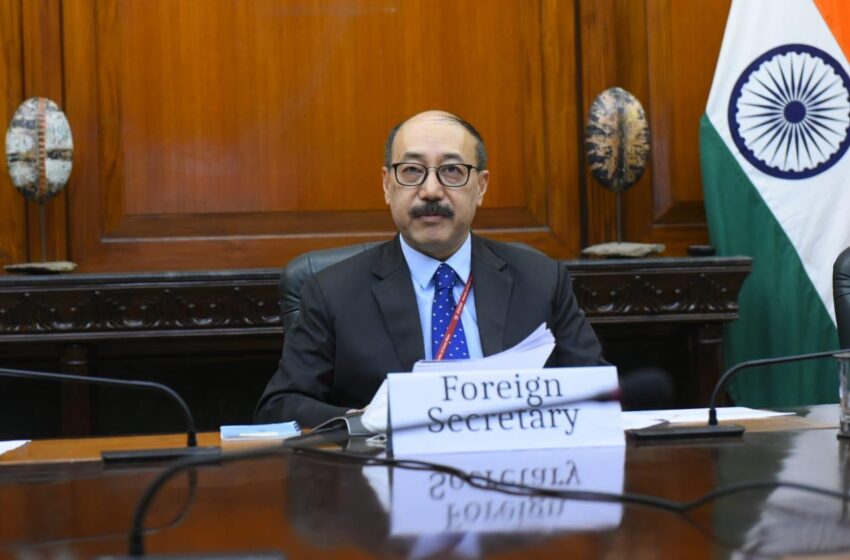 NEW DELHI: India's Foreign Secretary Harsh Vardhan Shringla will address the Indian Council of World Affairs (ICWA) on September 4, on the country's foreign policy imperatives. The ICWA is a government-funded think-tank and while it has regularly hosted world leaders until COVID-19 played spoil-sport, no Indian foreign secretary has delivered a standalone address there in a long time.
His speech is expected to draw eyeballs given continuing India-China tensions in Ladakh. It also underscores the external affairs ministry's outreach to think-tanks, seen as a vital and intrinsic part of efforts to keep pace with the demands of a rapidly evolving world order.
"It's one of the attributes of a serious nation wherein it harvests all its intellectual ability," remarked an official on the concerted effort to engage with the strategic community that populates think-tanks. Other sources acknowledged that "An entirely new model is being created wherein you work and through think-tanks."
They help bridge the gap between policymakers and academia and are also able to crunch a large amount of information and provide it in a packaged form. Think-tanks are also seen as useful since they are involved in Track 1.5 and Track 2 dialogues "which matters to us," the sources said.
In this context, the government's flagship multilateral conference, the Raisina Dialogue, is on course for 2021, so far. The annual conference, held in collaboration with the Observer Research Foundation (ORF), is along the lines of the Shangri-La Dialogue. Launched in 2016, it aims at  "engaging with geopolitics and geo-economics".
While the Raisina Dialogue has acquired traction and is seen as a major event in India's diplomatic calendar, the ministry of external affairs has been busy exploring other smaller dialogues with the strategic community.
"There is a serious effort to turn the MEA in a certain direction and the Raisina Dialogue is part of that endeavour," said sources. The larger objective is to increase the intellectual capacity of the MEA while also leveraging the knowledge available with think-tanks.
While these dialogues were held earlier too, they were a modest effort. Now this is being stepped up and in December this year, MEA will be partnering with Carnegie India to host the Global Technology Summit.
The drive for greater intellectual heft has seen the creation of the Centre for Contemporary China Studies (CCCS), set up in 2017 when external affairs minister S. Jaishankar was the foreign secretary.
There is also a serious effort to "shift from spatial orientation to purpose-driven teams looking at things like counter-terrorism, technology, etc," said sources. Earlier this year, a new division NEST (New and Emerging Strategic Technologies) was formed headed by additional secretary Renu Pall.
The government told Parliament in February, that NEST is meant to "engage in technology diplomacy and deal with the foreign policy and international legal aspects of new and emerging technologies….It will enable more active participation of India in global forums in the area of technology governance and promoting our national interests in that context." Shorn of all the verbiage, it means advising the government on policy towards Huawei and 5G apart from other tech-related things.