Sri Lanka Polls: As Rajapaksas Look For A Sweep, India Watches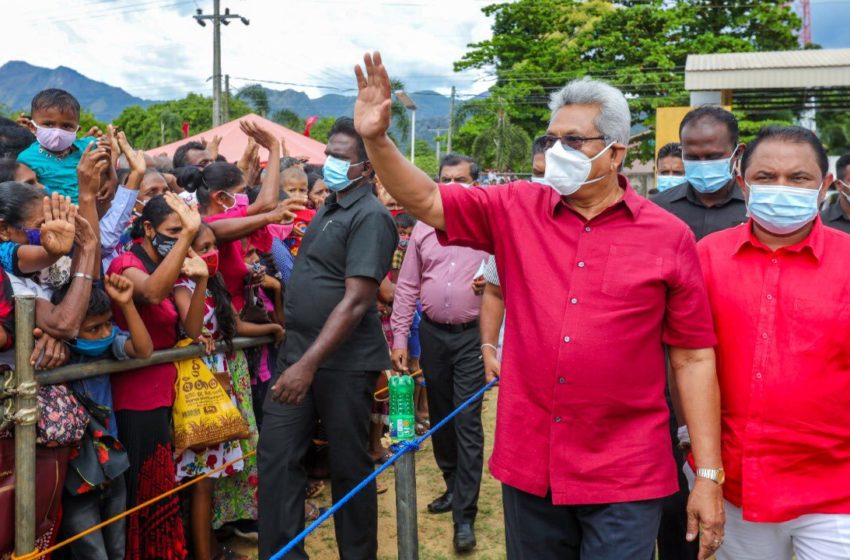 NEW DELHI: In a parliamentary election that's widely expected to see the Rajapaksa brothers, President Gotabaya and Prime Minister Mahinda, consolidate their hold on Sri Lanka, India with its huge stakes in the island nation will be keeping a close watch on the poll outcome. As will China, Japan and the U.S. that too have stakes in the political dispensation in Colombo. Polling for the 225-member Sri Lankan Parliament is slated for tomorrow (August 5).
The Rajapaksas' tilt towards China cannot be wished away. Add to that Gotabaya had promised to protect India's interests but under pressure from labour unions, he is reviewing the agreement for India to develop the East Container Terminal. Nevertheless, seeking to counter substantial Chinese outreach to Sri Lanka during the Covid-19 pandemic, New Delhi finalised a $400 million currency swap with Colombo late last month.

It's also because New Delhi knows only well that it has to deal with the Rajapaksas-led SLPP (Sri Lanka Podujana Perumana) which is expected to sweep the upcoming polls. Mahinda Rajapaksa, currently the caretaker PM, will be able to formalise his position after his party's expected win.
The question is how many seats the SLPP will win. The party which won the November presidential polls is hoping for a landslide. The SLPP gaining a simple majority is almost a foregone conclusion against leading rivals like the UNP (United National Party) and SJP (Samagi Jana Balawegaya).
The SJP is a breakaway faction of the UNP and is led by Sajith Premadasa, the son of former President Ranasinghe Premadasa, assassinated by the LTTE in May 1993. Sajith, a former Cabinet minister, had also run for the presidential polls against Gotabaya as a member of the UNP.
The Rajapaksas enjoy widespread support among the Sinhala- Buddhist majority of Sri Lanka. Indeed, President Gotabaya won on a "nationalist" platform promising the nation a "strong" government in the aftermath of the April 2019 Easter Sunday terror strikes.
The SLPP's electoral pitch for the parliamentary polls has been much the same, harping on nationalism, with its outreach focused on the Sinhala majority. What the Rajapaksas are looking at is a win that will bring them at least 150 seats—two-thirds majority in Parliament. That will enable them to do away with the 13th and 19th amendments to the constitution.
India has, for many years, been pressing Sri Lanka to fully implement the 13th amendment that devolves powers to the Tamil-majority northern and eastern provinces of Sri Lanka. As for the 19th amendment which was passed in April 2015, the Rajapaksas see it as curbing presidential powers and would like to see it go, yet again raising the spectre of an authoritarian regime on India's doorstep with uncomfortably close ties to an even more authoritarian China.