SJB Writes To Ranil With 21A Draft Amendments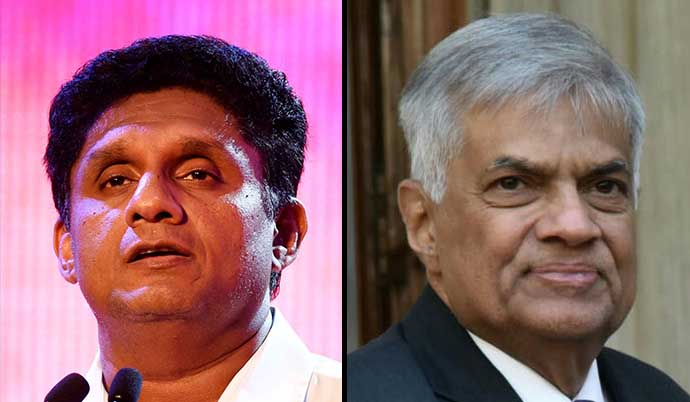 In a letter to Sri Lankan Prime Minister Ranil Wickremesinghe, the main Parliamentary Opposition, the Samagi Jana Balawegaya (SJB), expressed its support to repealing the 20th amendment to the Constitution and presented five key proposals to the 21st amendment to the Constitution draft Bill put forward by the government.
"As we informed you at the party leaders' meeting on 27 May, the SJB will support the repealing of the 20th amendment to the Constitution and bringing back the provisions of the 19th amendment to the Constitution," SJB General Secretary MP Ranjith Maddumabandara said in his letter to Wickremesinghe.
"However, we have noted that some of the provisions in the 19th amendment to the Constitution that limit the Executive President's powers are not included in the draft Bill presented by Justice Minister President's Counsel Dr Wijeyadasa Rajapakshe. Thus, we present the following proposals."
The proposals are as follows:
· Include the provision in the 19th amendment to the Constitution which states that the President cannot hold any ministerial post, and as this provision was in effect when the current President Gotabaya Rajapaksa was elected, our legal advisors have stated that a referendum is not needed to enact it;
· Appoint all members of the Monetary Board (not just the Governor of the Central Bank of Sri Lanka) based on the recommendations of the Constitutional Council (CC);
· Establish an independent "National Priority and Evaluatory Board" to evaluate and prioritise development projects around the country, with its members being appointed through the CC;
· Make it mandatory for the President, the Premier, all MPs, local government members and councillors and Provincial Governors to declare their assets, and if not declared, or if they commit a falsehood in this matter, to include provisions for punishment; and
· Have provisions to nationalise assets stolen from the country.
The 21st amendment to the Constitution draft Bill was presented to the Cabinet of Ministers by Dr Rajapakshe on 23 May, following which it was sent to all party leaders for proposals on its provisions. An all-party meeting was held with Wickremesinghe on 27 May regarding the same.
The SJB earlier presented its own 21st amendment to the Constitution Bill as a private member Bill, the provisions of which eventually allowed for the abolition of the Executive Presidency.
Sri Lanka Podujana Peramuna General Secretary MP Sagara Kariyawasam has raised concerns about the dual citizenship clause in the present draft Bill.
Meanwhile, the Janatha Vimukthi Peramuna has also presented seven key proposals with regard to the 21st amendment draft Bill brought in by the government.
The final Bill is due to be presented to the Cabinet on 6 June for approval, as Wickremesinghe had made a decision to hold another all-party meeting regarding the matter on 3 June, especially noting the need to accommodate the Tamil National Alliance's (TNA) views on it, as its representatives were unable to attend last week's meeting.
(By arrangement with www.themorning.lk)