India To Build Petroleum Hub In Sri Lanka's Trincomalee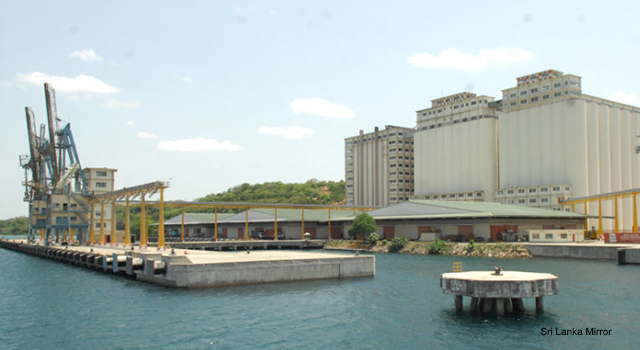 COLOMBO: The Ceylon Petroleum Corporation (CPC), the Sri Lanka Ports Authority (SLPA) and the Lanka Indian Oil Company (LIOC) will be partnering to develop a selected land area in Trincomalee as a "South Asian Petroleum Hub" for petroleum and natural gas, where 24 new oil storage tanks would be constructed.
CPC Chairman Sumith Wijesinghe told The Morning that the storage tank farm would be developed at the East Trincomalee Harbour. Speaking to The Morning, Jathika Sevaka Sangamaya (JSS) CPC Branch President Ananda Palitha alleged that Minister of Energy Udaya Gammanpila was misleading the public by saying that the government will reacquire the 99 oil storage tanks leased to the LIOC in Trincomalee, while simultaneously planning another new joint venture between the CPC and the LIOC.
In a press conference held on Thursday, Gammanpila said that, following discussions with the Indian Government, the management of the 99 oil tanks in Trincomalee, which was leased to the LIOC since 2003, would be shared between the CPC, with a majority share, and a company owned by the LIOC, with a minority share.
All attempts by The Morning to contact Gammanpila regarding the allegations proved futile.
Meanwhile, the High Commission of India has clarified that there has been no truth to media reports that claimed the understanding between the two governments on jointly developing and operating the Upper Tank Farm at Trincomalee had been "scrapped". The statement further referred to Gammanpila's press briefing, endorsing his clarification of the future plans.
Palitha further said that a collective of trade unions would be writing a letter and submitting a report to President Gotabaya Rajapaksa in this regard.
"The President is not from a political background, and as such, may not know about the history of this deal and our movements against foreign involvement at Trincomalee. We have given the Hambantota Port to China – we do not have the South anymore. Are they going to make us lose the East as well?" questioned Palitha.
A spokesperson for the Kanija Thel Podu Sevaka Sangamaya told The Morning that the trade unions have consistently been against these joint ventures since 2003 and claimed that the initial lease agreement was illegal.
The Trincomalee Oil Tank Farm, now consisting of 99 tanks, and divided into a Lower Tank Farm and an Upper Tank Farm, was leased to the LIOC in 2003 for 30 years, which would expire in 2033. The LIOC initially refurbished 15 tanks in the Lower Tank Farm.
Following the Memorandum of Understanding (MoU) on Co-operation on Economic Projects by the United National Front-led Government, a joint venture between the LIOC and the CPC was set up. Accordingly, India agreed to refurbish and use the 84 giant oil tanks in the Upper Tank Farm as a "joint venture".