India Pushes For Early Decision On Lanka Port Project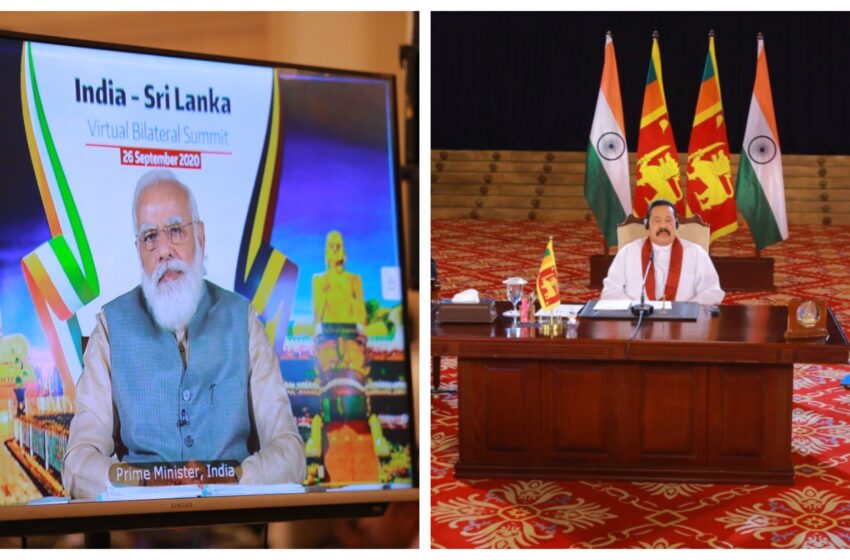 NEW DELHI: There's visible impatience in India over what is seen as Sri Lanka's foot-dragging on the plan to develop the East Container Terminal in Colombo Port.
"They have been promising the project to India," sources told StratNews Global, "We have told the Sri Lankans that they need to move." India is fine with either a "bilateral or trilateral format" for the project's execution, they added.
The stakes for India are high. China has made deep inroads into the island nation and is already executing the multi-billion dollar Colombo Port City project. More serious is the concern that the Lankans may hand over the project to China. This will go against India's strategic interests as nearly 60% of the transhipment business at Colombo port is linked to India.
"So it's only logical that we should have a stake in the terminal. Besides, we cannot have a foreign power sitting at what is a commercial hub for India," sources warned.
With President Gotabaya Rajapaksa stressing self-reliance, the question being asked is even if Sri Lanka has a 51 per cent stake in the East Container terminal, where would funding for the project come from.
"Who will invest in the project if they do not have a controlling stake in it? If they can give the Chinese an 81 per cent stake in the Colombo International Container Terminals, why can't they give India a 51 per cent equity in the East Container terminal?" asked sources.
A plausible reason for the delay could be President Gotabaya expecting an Indian decision on their request for a moratorium on loans taken, and an additional currency swap. So his attempts to mollify dock unions on their demand that the East Container Terminal be developed as a purely Lankan venture.
The president knows India needs some time to deliver, and the political heat triggered by the unions needs to die down, which will also take time.
The president also knows the two countries have been working on this project for quite some time. There is the trilateral Memorandum of Cooperation signed last year by the previous Maithripala Sirisena government with India and Japan.
And last month, Prime Ministers Modi and Mahinda Rajapaksa agreed at a virtual summit, to "Work towards early realisation of infrastructure and connectivity projects including in the sectors of Ports and Energy through close consultations as per the Bilateral Agreements and MoUs, and strong commitment towards a mutually beneficial development cooperation partnership between the two countries."
But while President Gotabaya is publicly committed to an 'India First' policy, he is also looking for investment from anywhere, and that's where the problem arises. A high-level Chinese delegation was in Colombo last weekend led by Yang Jiechi, Communist Party politburo member and former foreign minister. China has announced a grant of $90 million to fund water supply, health care and education projects in rural Sri Lanka.
It's interesting to note that the Chinese are giving a grant, not a loan, which means they are learning from the bad press and publicity generated by their "debt trap" economic diplomacy. India may soon find that its "partnership driven" development projects involving no debt, will have to compete with countries that have deeper pockets and a better record of timely delivery.