In Sri Lanka, Jaishankar Talks Collaboration, Justice For Tamil Minority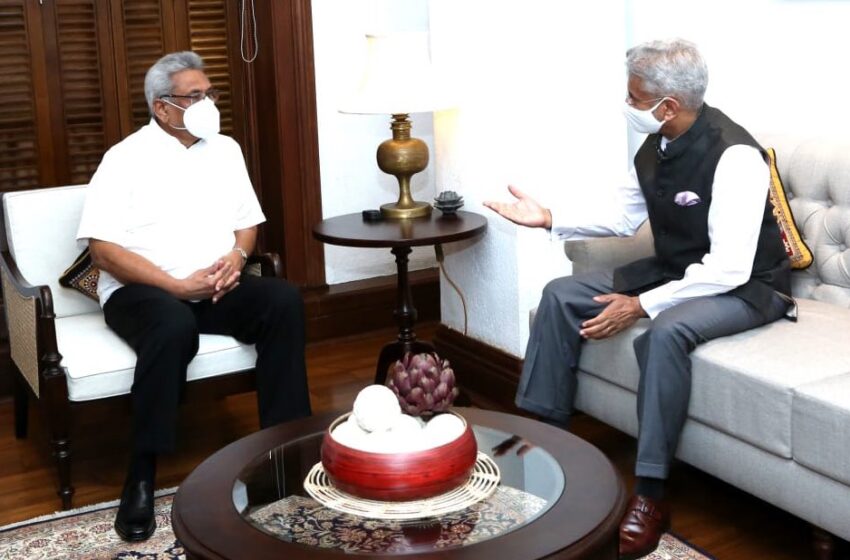 NEW DELHI: India's External Affairs Minister S Jaishankar conveyed two messages to his Sri Lankan hosts at the end of his three-day visit to Colombo. The first was on the 13th amendment devolving power to the provinces, which is seen as guaranteeing the rights of the Tamil minority. But some ruling party ministers and the influential Buddhist clergy want it abolished.
"It's in Sri Lanka's own interest that the expectations of the Tamil people for equality, justice, peace and dignity within a united Sri Lanka are fulfilled," Jaishankar said at a joint press briefing with his Lankan counterpart Dinesh Gunawardena, underscoring "That applies equally to the commitments made by the Sri Lankan government on meaningful devolution including the 13th amendment of the Constitution. The progress and prosperity of Sri Lanka will surely be advanced as a consequence."

Gunawardena had probably anticipated Jaishankar's remarks. Speaking ahead of his guest, he noted that President Rajapaksa had said that "he is firmly committed to the well being, progress and opportunities of all our citizens —Sinhala Tamils Muslims and all."
But Jaishankar persisted, saying "our support for the reconciliation process in Sri Lanka is long standing as indeed for an inclusive political outlook that encourages ethnic harmony."
He promised all help on the Covid-19 vaccine front, saying "Covid has given us an opportunity to collaborate even further. India sees international cooperation in this area as its duty." He assured that he would carry back to Delhi the Lankan request for access to the vaccine, carefully sidestepping President Rajapaksa's remark earlier that he (Jaishankar) had "agreed to give priority to Sri Lanka when his country begins exporting the vaccine to other countries."
On a less contentious note, there were indications that India would get the green signal to develop the strategic East Container Terminal. A statement from President Rajapaksa's office said the terminal was among the "areas of cooperation development" discussed by the two sides.
Faced with growing Chinese inroads in Sri Lanka, the Indian foreign minister offered help in infrastructure, energy and connectivity. Talks covered Indian investment in Lanka's special economic zones for making pharma products. Jaishankar's message: "India will always be a dependable partner and a reliable friend open to strengthening its relationship with Sri Lanka on the basis of mutual trust, mutual interest, mutual respect and mutual sensitivity."