Colombo Terminal Trouble: Sri Lanka Buys Time, India Waits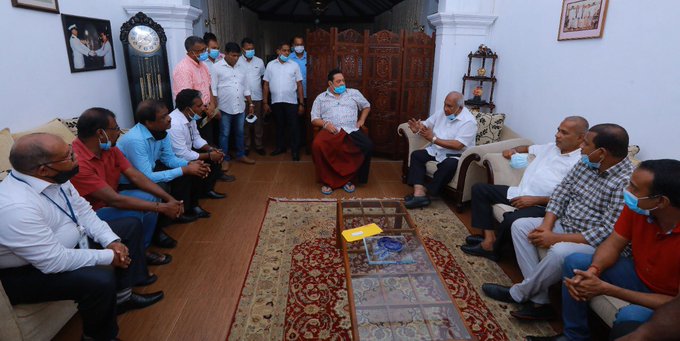 NEW DELHI: Sri Lanka's President Gotabaya Rajapaksa has appointed a five-man committee to look into issues concerning Colombo Port's East Container Terminal and the Jaya Container Terminal. These were to be developed under the terms of an MoC (Memorandum of Cooperation) signed last year by the previous Sirisena government, with India and Japan. But the unions are protesting, demanding that the terminals be developed as 100 per cent Lankan ventures.
With parliamentary elections due in August, the president thought it prudent to stall the project for now rather than give the Opposition what could be an emotive issue. The wonder is the MoC is Sri Lanka friendly. The Sri Lanka Ports Authority (SLPA) will have 100 per cent ownership of the terminal while the operations will be jointly run by the three via a company in which SLPA will have a 51 per cent stake.
A formal agreement on the development of the ECT is yet to be inked. If India does develop the ECT, the contract could go to Adani Ports and Special Economic Zone Ltd.
But 21 trade unions of Colombo port protested this week against the "handing over" of Sri Lanka's strategic infrastructure to another country. The agitation was called off only after assurances from Prime Minister Mahinda Rajapaksa that no final decision on the development of the ECT has been taken.
The protests should be cause for worry in Delhi. If India is booted out of this project, it will be a strategic setback as it jostles for influence with China. Incidentally, China is already comfortably ensconced in both Hambantota port, where it has a 99-year lease, and in the Colombo Port city project which it's helping fund.