RCEP: Is India Being Unduly Protectionist?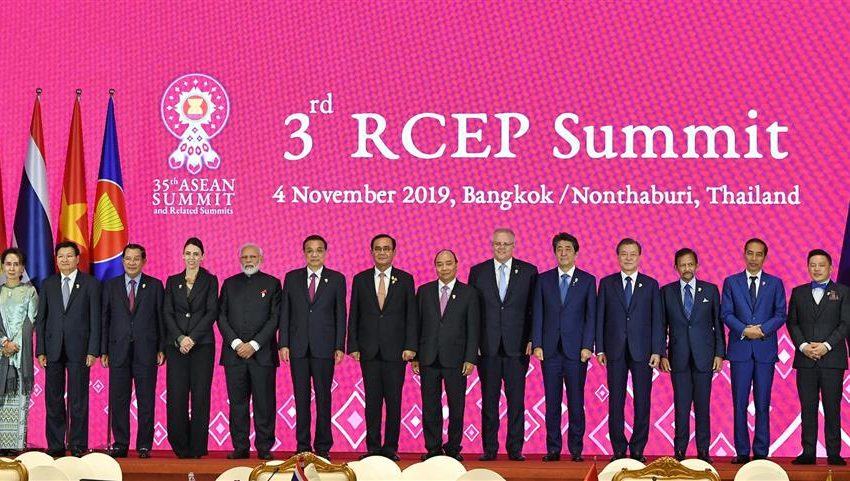 NEW DELHI: Blame it on the Coronavirus. It looks like the Regional Comprehensive Economic Partnership (RCEP), which brings together 15 countries into a free trading arrangement, may not be signed this year given the manner in which the global economy has been upended by the virus.
"Barring China which has an interest in more open markets given its advantage of a huge manufacturing and industrial base, and Vietnam, currently chair of ASEAN, most other RCEP hopefuls don't appear that keen on signing," said a senior Indian diplomat. "The sentiment flows from a sense of being economically vulnerable; how do governments in these countries justify opening up their economies to more competition at a time like the present one?"
This is not to say work towards signing the agreement is not going on. In fact, trade officials say the "legal scrubbing" is under way. This is where various points in the RCEP agreement are clarified, harmonised and finalised. The process is expected to gather pace by the middle of the year with the RCEP agreement ready for signing by the end of the year (minus India of course).
But that far and no farther. At least that's how things look at this point. On the other hand, if the Coronavirus is contained and the world's major economies show an uptick, the chances for RCEP brighten although this will change India's stand of not signing. But some trade officials and diplomats StratNews Global spoke to remain hopeful. They say India's concerns relating to Chinese imports overwhelming local industry and the need to protect its farmers among others are valid. But RCEP did not require India to open its markets immediately, rather it was to be phased over 20 years and in the case of some sectors, even 30 years.
"Our minister says that our concerns have been conveyed and the ball is in their court," said a trade official but he pointed out that "the RCEP declaration has a clear reference to India's concerns. Given the phased nature of market opening, India had enough time to get its act together".
India is in no position to shape future trade negotiations if it remains outside the room, officials warned. They were also pessimistic about India chasing bilateral trading arrangements with the U.S. and the European Union.
"Look at the asymmetries here; these are giant trading powers with the EU alone representing the interests of 27 member states with diverse economic agendas," said a senior diplomat familiar with India's negotiations with the EU. "Some will want concessions in dairy, others in wine and spirits. I'm not saying we cannot yield ground here since their products may appeal to only a small section of the Indian market. But our room for manoeuvre will be limited given that we are not a manufacturing or industrial power, we remain largely consumers."
In the "limited trade deal" India is negotiating with the U.S., our demands seem stuck on restoration of GSP when we should be seeking far more, maybe GSP+. In a few areas such as perhaps textiles and automobiles where India has some strengths, the U.S. and EU may seek to limit our exports and threaten countervailing duties unless India made concessions in still more areas.
Diplomats were largely dismissive of India's strengths in services, meaning IT and IT-enabled. They pointed out that services today cover a far broader area such as aviation, logistics, even architecture and the legal domain. India is a small player here and cannot hope to compete with international biggies if it remains outside multilateral trading regimes.
But with the World Trade Organization (WTO) in the ICU, it would appear that the push for bilateral trade deals will only intensify even if these are not sustainable in the long run because of China. If China is to become a responsible stakeholder in the world economy (it has every reason to be), and its excesses are to be curbed, world trade has to be conducted through proper rules. The U.S. is seen as the one country with the international standing to do this but the world will probably have to wait until Donald Trump moves on.
The new economic order that could emerge will have the U.S., EU, Japan and China in the Tier-1 list or countries with India and Indonesia and others in Tier-2. But they will have to surrender privileges they have got accustomed to, bite the bullet on hard domestic issues and learn to compete. Tier-3 will make up less developed countries that will get GSP and other benefits that India presently sees as its right. Is India up to the challenge?