Pak To Participate in SAARC Video Conference on Covid-19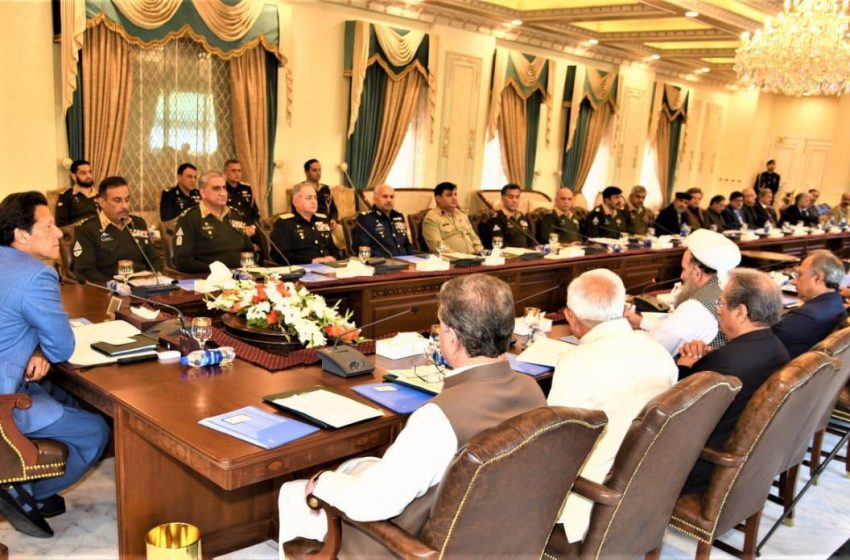 NEW DELHI: Pakistan has indicated it will participate in a SAARC video conference proposed by India, to fight the Coronavirus. The Pakistani assent came through the official twitter handle of the foreign ministry late Friday said, "We have communicated that the SAPM on Health will be available to participate in the video conference of SAARC member countries on the issue"
The response late on Friday night, was to a twitter proposal from Prime Minister Narendra Modi earlier that day which said "I would like to propose that the leadership of SAARC nations chalk out a strong strategy to fight Coronovirus. We could discuss, via video conferencing, ways to keep citizens healthy. Together, we can set an example to the world, and contribute to a healthier planet."

The decision by Islamabad, taken after a meeting of the National Security Committee chaired by PM Imran Khan, came well after other SAARC member states welcomed it. Nepalese Prime Minister K.P.Sharma Oli said, "My government is ready to work closely with Saarc member states to protect our citizens from this deadly disease. Sri Lankan president Gotabaya Rajapaksa tweeted, "LKA is ready to join the discussion and share our learnings and best practices and to learn from other SAARC members."
The Bhutanese PM, Dr Lotay Tsering said, " As members of this region, we must come together in such times. Smaller economies are hit harder, so we must coordinate."
A thumbs up also came from Bangladesh with junior foreign minister Shahriar Alam saying that PM Sheikh Hasina "welcomes the proposal and looks forward to a constructive dialogue with the other leaders."
Maldives President Ibrahim Mohamed Solih said his country would "fully support such a regional proposal" while the Afghan President Ghani's spokesperson said they were "ready to work together devising a unified strategy to fight the coronavirus in the region" (sic).
The inevitable question: was this a camouflaged Indian effort to offer Pakistan the olive branch? Ties have been frosty for a considerable period and India's surgical strikes, the Balakot air attack and sustained efforts at the UN have put Pakistan on the mat for terrorism. But there seems no reason for the government to do so given that little on the ground has changed and Pakistan continues to be a terror fountainhead.
Some analysts saw in this outreach to Saarc nations a play by India to undercut Pakistan and China. The former has in the past pushed hard to admit China into SAARC. "By making this offer to work out a joint strategy among Saarc countries to deal with the coronavirus, India has basically put the onus on Pakistan," said G.Parthasarathy, former Indian high commissioner to that country. "It is really for Pakistan to decide, the choice is theirs."
Coronavirus infections in Pakistan so far number around 20 but those could go up and Islamabad may have seen wisdom in putting aside its familiar obsessions about India. But one will have to wait and see whether Pakistan plays a constructive role during the videoconference, or uses it for India bashing.
As for China, that country's offer to share "treatment plans" and virus detention kits is seen in South Block as part of its larger strategic outreach into India's neighbourhood. By calling for a joint strategy to tackle Covid-19 with its South Asian neighbours, India is going many steps further. India has already dispatched a 14-member medical team to the Maldives and Modi's tweet could be a signal that India is willing to play a larger role in the region to tackle a virus that hurts us all.