Pak-hosted Aman-21 Exercise Has Little To Do With Peace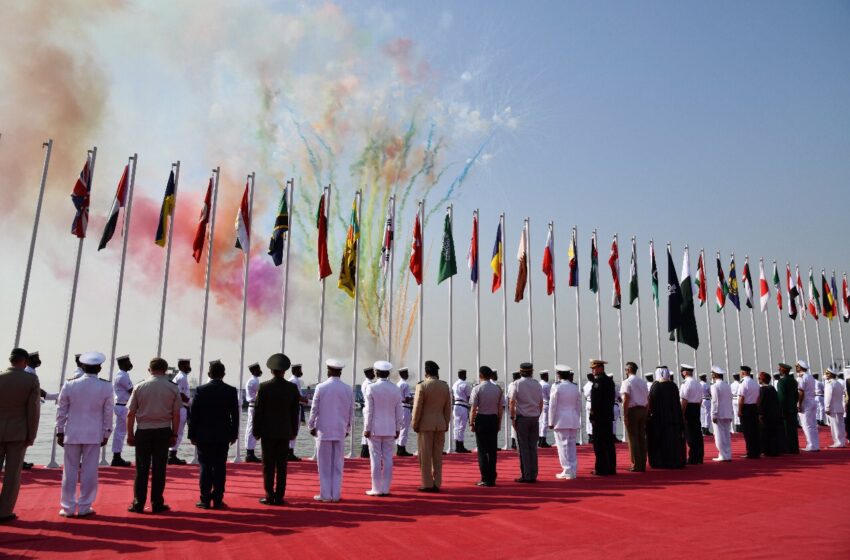 NEW DELHI: The eighth edition of an international naval exercise hosted by Pakistan ends today off Karachi. Aman-21 featured 45 naval vessels drawn from all over the world, including the U.S., Russia, China, Turkey and several Arab and African navies. The drill has been held since 2007 and, according to the host Pakistan, it is "to develop doctrinal synergy to tackle maritime challenges".
It's a moot point whether the U.S., Russia and China would be inclined to develop "doctrinal synergy" given conflicting geopolitical and strategic ambitions. Seasoned observers would argue that interoperability between traditional rivals is a distant dream in an era when U.S. foreign policy seems to be resetting to its conservative mould in Washington under the Biden administration.
In the shadow of Russia's growing differences with Europe and China's increasing pushback against U.S. policies on trade as well as key geopolitical issues in the Western Pacific, the repercussions of great power competition would decidedly be felt far and wide. The Indian Ocean, an old arena of such competition, is very much likely to remain a theatre of geopolitical contest, Aman-21 notwithstanding.
Even so, their presence at Aman-21 suggests it is a useful platform to study and learn about the other, pick up any useful information and build influence. It also offers participating countries a chance to "work together keeping differences aside to defeat common adversaries" and hybrid warfare such as terrorism, piracy, drugs and arms trafficking, human smuggling and, of course, climate change.
On the day the exercise opened, Pakistan tested the Babur 1A, a nuclear cruise missile from a "state of art multi-tube missile launch vehicle". The missile has a range of 450 km and according to a statement from the Inter-Services Public Relations, it is "capable of engaging targets at land and sea with high precision".
It was the third test of a nuclear capable missile in as many weeks. On January 20, the Shaheen-III surface to surface ballistic missile was tested. In early February, what was billed as the 'training launch' of the nuclear-capable ballistic missile Ghaznavi, was carried out. Earlier in January, an extended-range guided Multi-Launch Rocket System was tested.
But the test launch of the Babur contrasted with the lofty theme of the Aman-21 exercise, "Together for Peace". Also, Babur has been tested a number of times in the past. So what explains this test? It's speculated that Pakistan was sending a message to France since the missile will reportedly equip its navy's French origin Agosta 90B submarines. Ties between Islamabad and Paris have hit new lows in the recent past over President Emmanuel Macron's comments and criticism of Islam. Pakistan's Prime Minister Imran Khan, bowing to pressure from radical and extremist Islamic groups, lashed out at Macron, promising to downgrade relations with that country.
Aman-21 also underscored China's interest in the Arabian Sea and the Indian Ocean. What began as a low-profile naval deployment in 2008 to combat pirates has morphed into a permanent presence accounting for at least three to four warships in the region at any given time. It also facilitates occasional forays by Chinese submarines into the Bay of Bengal.
In January last year, China and Pakistan held their sixth bilateral naval exercise 'Sea Guardians' in the northern Arabian Sea, the same venue for Aman-21. This has implications for India. It could be argued that at a time when it is being discounted internationally, and losing friends even in the Islamic world, Aman-21 may have helped Pakistan project a different image.