Pak Disappointed On SAARC, Gets Slammed On Terrorism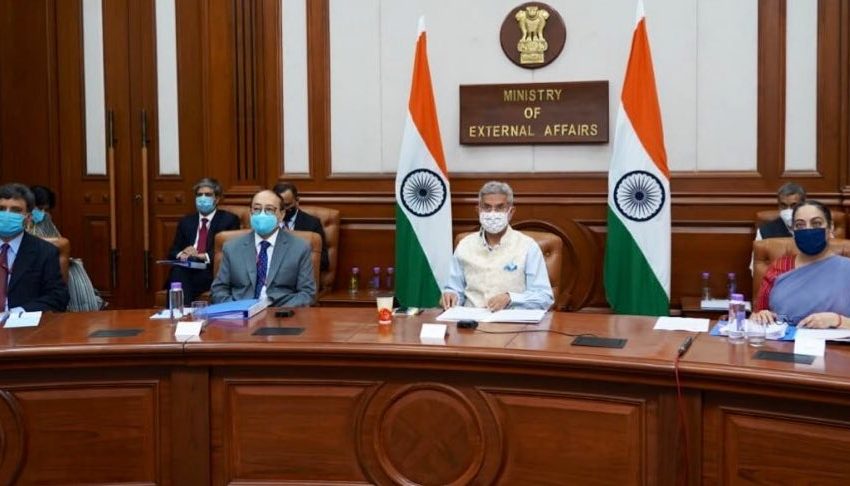 NEW DELHI: Pakistan failed to drum up a consensus among SAARC foreign ministers for holding the 19th summit, which it would host. Most member nations said with the Covid19 pandemic raging, it wasn't the right time. The only country to side with Pakistan was Nepal, which has been seeking revival of the Saarc process for some time.
Predictably, Pakistan foreign minister Shah Mehmood Qureshi sought to raise Kashmir while India struck back on cross-border terrorism fomented by Pak based terror outfits. External affairs minister Dr S. Jaishankar said, "Over the last 35 years, Saarc has made significant progress. But our efforts toward collective collaboration & prosperity have been hampered by acts of terrorism & threats to national security."
"Cross-border terrorism, blocking connectivity and obstructing trade are three key challenges that Saarc must overcome. Only then will we see enduring peace, prosperity and security in our South Asia region," he said, adding that "Such an environment impedes our shared objective of realizing the full potential of our collective endeavour. It is therefore crucial that we collectively resolve to defeat the scourge of terrorism, including the forces that nurture, support & encourage it."
Jaishankar assured that even though Saarc was stalled, India would continue to provide assistance to its neighbours to fight the coronavirus.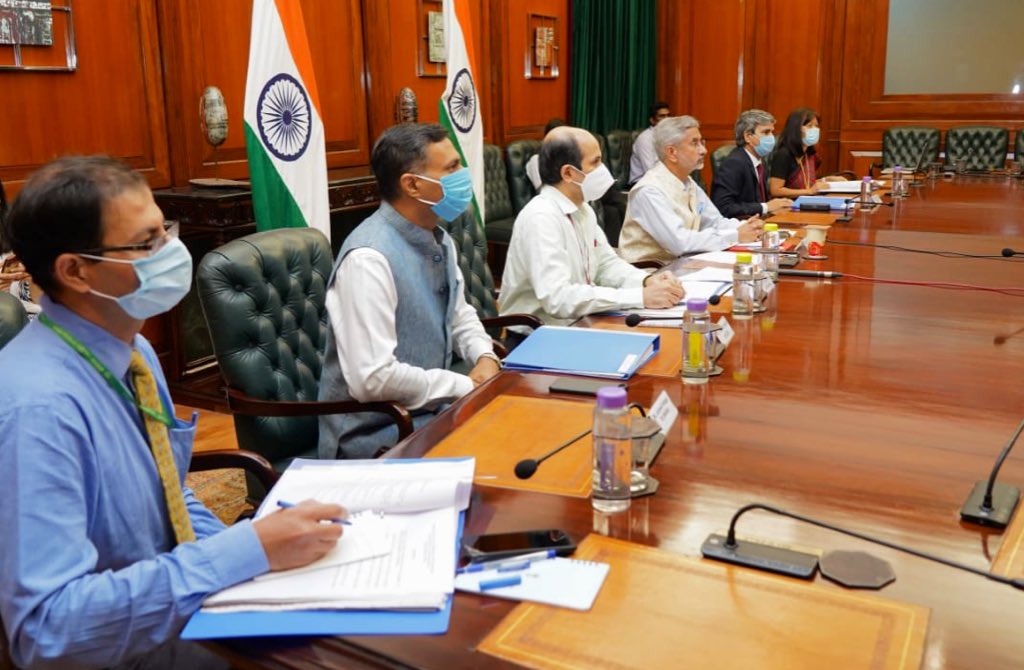 India-Pak animosity also spilled over at a ministerial meeting of CICA (Conference on Interaction and Confidence-Building Measures in Asia). CICA is a pan-Asia forum for enhancing cooperation and promoting peace, security and stability in Asia.
"Pakistan's remarks today constitute gross interference in India's internal affairs, sovereignty and territorial integrity which is inconsistent with the CICA Declaration on the Principles Guiding Relations between the CICA Member States of September 1999," said Dr Jaishankar. "Unfortunately, Pakistan has misused another forum by continuing its spurious narrative about India. The Union Territories of Jammu and Kashmir and Ladakh have been and will remain an integral part of India. Pakistan has no locus standi to comment on India's internal affairs," he declared.
Slamming Pakistan for being the "global epicentre of terrorism", the minister said it "continues to be the source of terrorist activities in India" and that, "We advise Pakistan to cease its sponsorship and overt and covert support to terrorism against India."
An equally sharp reaction from the Indian ministry of external affairs came when asked about the Pakistan government's recent announcement saying it would make Gilgit Baltistan the country's 5th province. "Any action by Pakistan to alter the status of the militarily occupied so-called "Gilgit-Baltistan" has no legal basis whatsoever and is totally void ab initio," said spokesperson Anurag Srivastava.