Look Before You Tweet, Sober Advice For US Govt On Pak Radical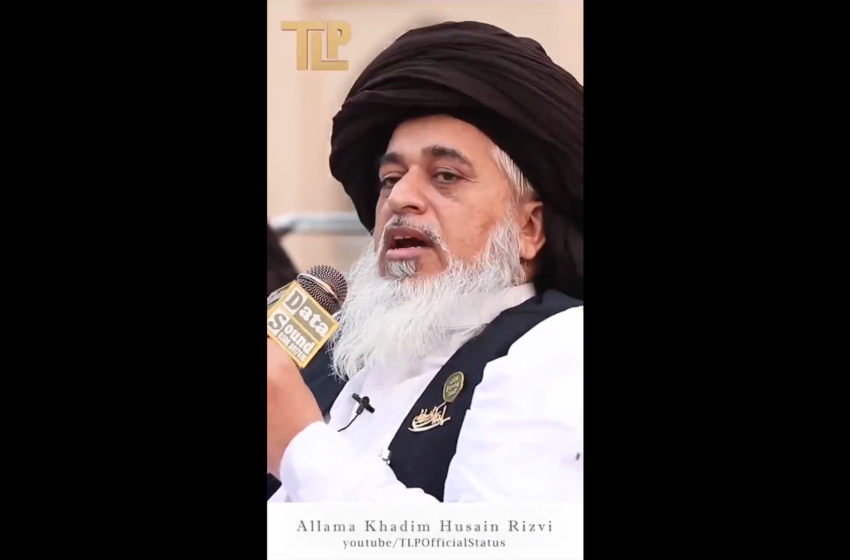 NEW DELHI: Look before you leap should be standard advisory for the US government's various Twitter handles, especially those concerning Pakistan. Days after the US Embassy in Islamabad re-tweeted a tweet critical of Prime Minister Imran Khan, another blunder, this time by the Florida-based US Central Command (CentCom).
It condoled the death of Khadim Hussain Rizvi, leader of the Tehreek-e-Labbaik Ya Rasool Allah, a far right Islamic party. The condolences went out from its Urdu Twitter handle on Friday, a day after the 54-year-old cleric known for his strident support for Pakistan's harsh blasphemy laws, died suddenly. It was tagged onto a tweet from the Pak DG ISPR's handle, which conveyed condolences on behalf of the Pak army chief General Qamar Javed Bajwa.
The CentCom tweet raised eyebrows given Rizvi's extremist Islamic views (he demanded that President Macron be beheaded for his views on Islam and France be nuked!) The tweet was deleted. But it raised questions about the vetting of tweets put out by US government handles and the complete lack of understanding of groups like the Tehreek-i-Labbaik.
Pak PM Imran Khan too tweeted his condolences, evidence of Rizvi's clout in the streets despite charges of sedition and terrorism against him. Of course, Khan's own pandering to Islam may have left him with no option.
A measure of Rizvi's following can be gauged from the massive turn-out at his funeral prayers at Lahore's Minar-e-Pakistan on Saturday. His son Saad Hussain Rizvi has been anointed successor and though he may still face challenges from rivals within the outfit, popular support for the Tehreek-e-Labbaik is expected to remain intact.
Although Rizvi subscribed to the Sunni Barelvi sect, seen as less hardline than the Deobandi sect, there was nothing 'soft' about Rizvi's brand of politics–he was a religious fundamentalist to the core. Indeed, he was seen as radicalising the Barelvi sect in Pakistan, apart from making the space for Pakistan's minorities shrink further with his anti-blasphemy rhetoric.
The wheel-chair bound Rizvi–he was injured in a road accident in 2006–first rose to prominence in 2011 after he justified the killing of Punjab governor Salman Taseer by his security guard Mumtaz Qadri. Taseer was killed for coming out in support of Aasia Bibi, a Christian woman sentenced to death for alleged blasphemy. Rizvi himself belonged to Punjab,
At this time, according to an article titled 'Who is Khadim Hussain Rizvi?', in Pakistan's Dawn newspaper "Rizvi a Punjab government employee, working as an auqaf official was served warning notices to cease and desist from spreading his venom, and when he didn't, he was removed from public service."
Rizvi also led violent protests across Pakistan after Bibi was acquitted of blasphemy charges in 2018 apart from rallying support for Section 295-C of the Pakistan Penal Code, which deals with blasphemy.
Indeed, Rizvi had mastered the art of mixing religious extremism with protests and rallies. For instance, in 2017 Rizvi led the famous siege of Islamabad with his party members blocking a key junction connecting Islamabad to Rawalpindi for three weeks. The sit-in ended after what was seen as complete capitulation by Nawaz Sharif's government. In the years since, he transformed his outfit into a political party fielding 150 candidates in Pakistan's 2018 general elections. The same year he was booked on sedition and terrorism charges for incendiary speeches against the state and for inciting violence. He was released last year.