India Slams Pak Move To Grant Gilgit Baltistan Status Of Province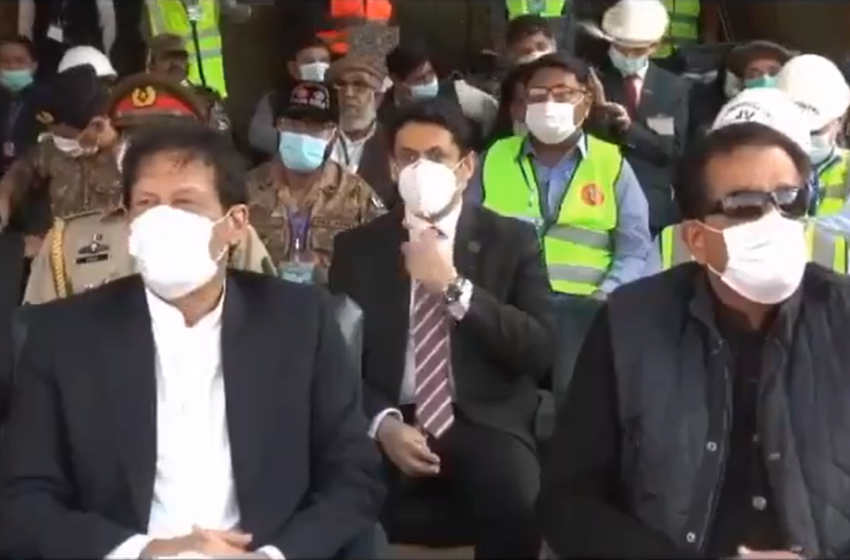 NEW DELHI: The announcement by Pak Prime Minister Imran Khan on Sunday granting provisional provincial status to the disputed region of Gilgit-Baltistan has been slammed by India as one aiming to "camouflage its illegal occupation" and conceal human rights violations there.
Ministry of External Affairs spokesperson Anurag Srivsatava said India "firmly rejects the attempt by Pakistan to bring material changes to a part of Indian territory, under its illegal and forcible occupation".

Srivastava added, "I reiterate that the Union Territories of Jammu and Kashmir and Ladakh, including the area of so-called "Gilgit-Baltistan", are an integral part of India by virtue of the legal, complete and irrevocable accession of Jammu and Kashmir to the Union of India in 1947. The Government of Pakistan has no locus standi on territories illegally and forcibly occupied by it."
Srivastava warned that, "Such attempts by Pakistan, intended to camouflage its illegal occupation, cannot hide the grave human rights violations, exploitation and denial of freedom for over seven decades to the people residing in these Pakistan occupied territories. Instead of seeking to alter the status of these Indian territories, we call upon Pakistan to immediately vacate all areas under its illegal occupation."
The announcement by Imran Khan came as no surprise as his minister for Kashmir and Gilgit-Baltistan Affairs Ali Amin Khan Gandapur had declared in mid-September that Khan would soon visit the region and announce the elevation of GB into a full-fledged province.
The view in New Delhi has been that Pakistan would hesitate to grant the status of a province to Gilgit-Baltistan as it might lose the locus standi it has adopted, harping as it has been on its so-called disputed status and seeking a plebiscite as per the UNSC resolutions.
Imran Khan has hinted the decision would not impact Pak claims on the disputed territory. "We have taken this decision keeping in mind the UN Security Council's resolutions," he maintained. The decision will need to be ratified by the Pak parliament.
While China has been seeking a more "regular" status for Gilgit Baltistan given its billions of dollars of investments in the region, a more immediate reason could be the upcoming assembly elections in GB.
The Imran Khan government and 'deep state' are under immense pressure from the Opposition parties after 11 of them came together to launch the Pakistan Democratic Movement in September.
With polls in Gilgit Baltistan merely two weeks away (they're slated for November 15), the Opposition has been quick to seize the opportunity to promise a better future for the residents of this region.
It's perhaps what impelled Imran Khan to assure GB residents while addressing them on Sunday that "in the coming days, our development plans will go there". Seeking to defend his government and the Pak army, he also lashed out at the Opposition saying, "Those who call themselves democrats have started a programme according to which they are discrediting the country's judiciary and military."
Khan's decision to grant GB the status a province, is also driven by the need to please close ally China, that is pouring billions of dollars into infrastructure. The CPEC enters Pakistan in GB. It's also the region where the controversial Diamer-Bhasha Dam is being built by Chinese state-run firm, China Power and the Frontier Works Organisation (FWO) of the Pak army.
Former Indian high commissioner to Pakistan G.Parthasarathy told StratNews Global, " Pakistan is doing it for all-weather friend China who wants this for Gilgit-Baltistan as it's made huge investments in the region. It's executing hydro-power and road projects. It's looking for access to the sea for western China via the Gwadar port."
On why the Imran Khan government has decided to go ahead and grant provisional province status to GB despite the possibility of jeopardising its claims under UNSC resolution, Parthsarathy said, " I don't think Imran Khan has the brains to think through complex issues. If the Chinese want something he'll give it."