How Pakistan Lures Gullible Youth To Unleash Terror In J&K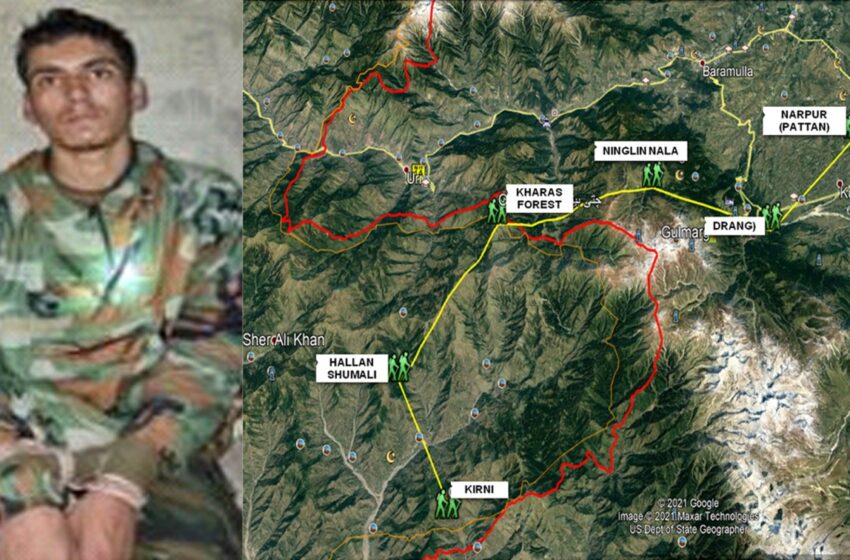 NEW DELHI: The unabashed state-sponsored terror machinery operating from Pakistani soil remains rooted to a familiar modus operandi. Identify gullible or helpless youth in desperate need of money, indoctrinate them, drum radical and spiteful ideas into their impressionable minds and make them fight the so-called battle of jihad. If the catchment area extends to Kashmir, it includes Pakistan as well. Here's a case in point.
On the night of September 18 last year, a group of six Pakistani terrorists of Lashkar-e-Toiba tried to infiltrate across the Line of Control (LoC) into the Uri Sector of Baramulla district in J&K. The terrorists had crossed the forward deployment of the Pakistani Army before reaching the LoC, something that wouldn't be possible with the active support of the Pakistani troops. While trying to cross the LoC fence, the terrorists were spotted by an Indian patrol party. An exchange of fire ensued. While two terrorists managed to sneak in, four ran back into PoJK, taking advantage of the dense foliage and darkness.
Additional troops were mobilised and a search launched for the two terrorists. Finally, at 4.50 pm on September 25, a patrol party spotted the duo 800 metres inside Indian territory. The incident happened 19 km from the Uri Police Station, according to FIR No. 99/2021 lodged on September 27, 2021 accessed by StratNews Global. A case was lodged under various sections of the Arms Act and Explosives Act.
In the gunfire that followed, one of the terrorists was killed a day later. He was identified as Atiq-ur-Rehman alias Qari Anas, a resident of Punjab Province in Pakistan. The other terrorist surrendered and was interrogated during which he sang like a canary, exposing the Pakistani Army and the ISI. Here are the details StratNews Global has accessed.
The surrendered terrorist identified himself as 19-year-old Ali Babar Patra, a resident of Okara district in Pakistan's Punjab Province. His father died in 2006 after prolonged illness. Later, his mother was diagnosed with stones in the gallbladder but the family, already finding it difficult to make ends meet, could barely afford her treatment. Under these circumstances, Patra was brainwashed by his friend and LeT terrorist Qari Anas to join the terrorist group. Patra told his interrogators it seemed a way out of the poverty-stricken life his family was leading.
Patra confessed to have undertaken 21 days of training in January 2019 at Markaz-e-Khyber, Garhi Habibullah, near Muzaffarabad under the supervision of Abu Hanzla, a retired Subedar of the Pakistani Army. He was taught religious texts, physical fitness and handling weapons, each of these for a week. The teenager was indoctrinated for jihad through narration of stories & depiction of videos that claimed persecution of Muslims in Kashmir. Personnel from the Pak Special Service Group (SSG) also visited the training camp to 'motivate' new recruits. After completion of the training, Patra was given 10 days of leave and told to report back at the camp. He did not.
A year later, Anas got in touch with Patra with an offer: join LeT and you will get Rs 20,000 for your mother's treatment. Although he was reluctant, Patra agreed. He attended a week-long refresher course at the same venue. On April 23, 2021, he was sent to Hallan Shumali (see picture below) where he was given technical training for four to five months on how to handle GPS devices and apps such as Alpine Quest, Patra confessed.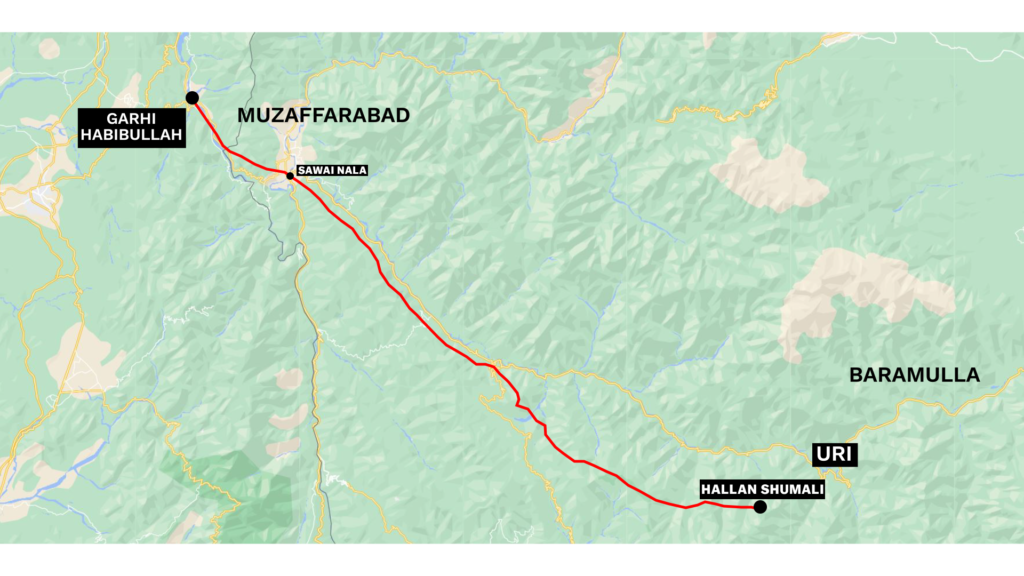 A mobile phone that has details of a chat between the terrorists and their handler and GPS devices (see pictures below) recovered from the terrorists establishes Pakistani complicity.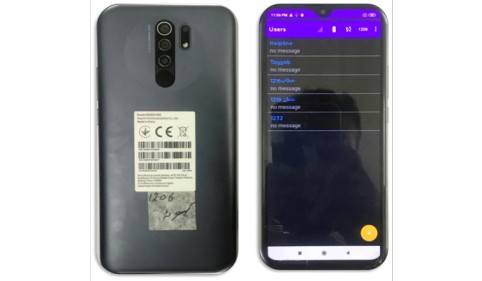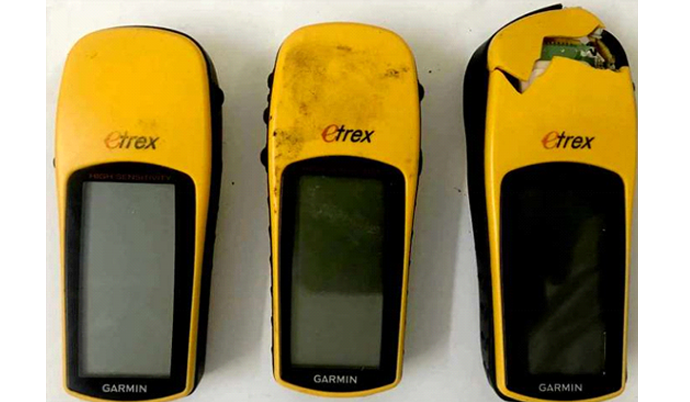 According to Patra's confessions, the group was to execute a task at Pattan in Baramulla district. A route stored in the mobile phone shows Pattan as the final destination.
Patra's confession revealed only group leader Qari Anas knew what exactly the group was supposed to do in Pattan. Anas took the plan to his grave.
Barely a month before the Uri incident, another infiltration bid by four terrorists in the Poonch sector along the LoC was foiled by the Indian Army on August 30, 2021, according to FIR No. 0215 filed in Poonch Police Station. A case was lodged under various sections of the Indian Penal Code, Arms Act and Explosives Act. The body of one terrorist was recovered; it was identified as that of Muhammad Akram and bore the badge of Janbaz Force, a combat organisation that's part of the National Guard of Pakistan, a reserve military force under the command of the Pakistani Army Chief. An identity card found on him bore testimony to his Pakistani citizenship (see pictures below).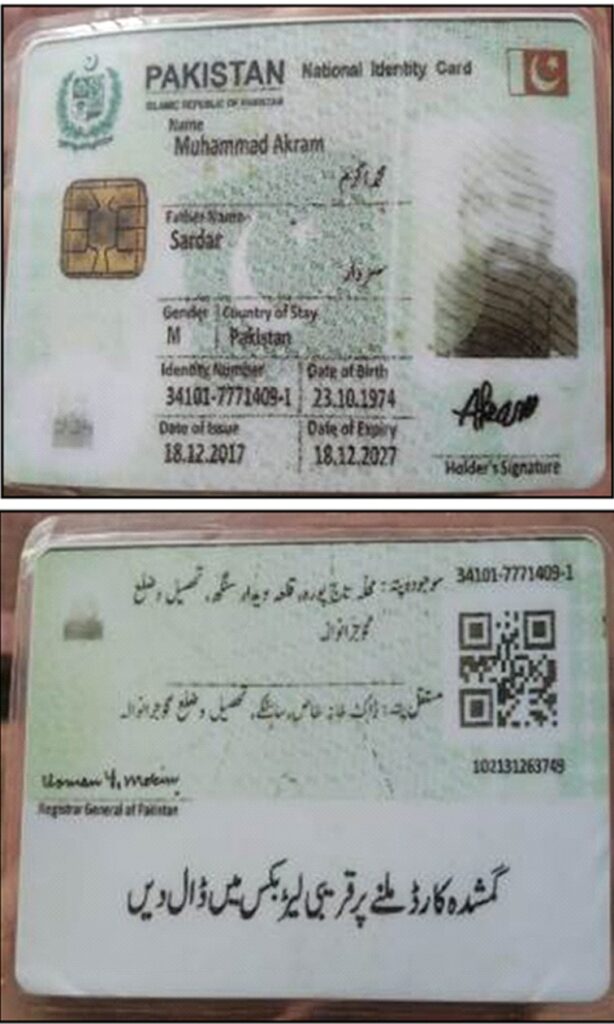 Back to Uri sector where another attempt by two Pakistani terrorists to infiltrate into India was foiled on February 10, 2021. According to FIR No. 15/2021 lodged in Uri Police Station, while one terrorist was killed in the exchange of fire with security forces, the other one ran back into PoJK. The neutralised terrorist was identified as Sarfaraz Mir, a resident of Mohajir Camp in Muzaffarabad, PoJK. An identity card issued by the Pakistani government, which was found on him, bears this out. A mobile phone with a Pakistani SIM Card besides arms and ammunition was also seized (see pictures below).