A Pakistani Journalist's Murder, Politics And The Army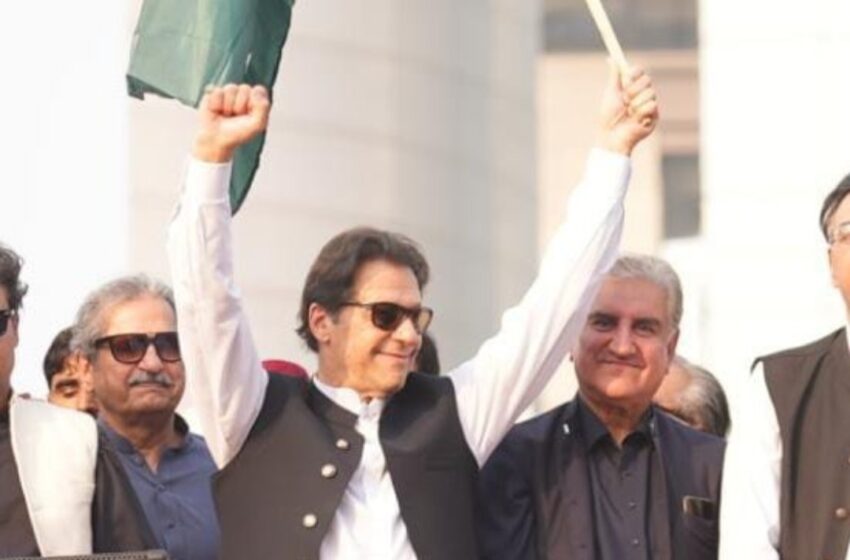 NEW DELHI: Lahore's iconic Liberty Chowk was a sea of flags on Friday as PTI chief and former Prime Minister Imran Khan reached there to lead what he called a "Haqeeqi Azaadi" or Real Freedom march to the capital Islamabad. The march is dedicated to the memory of Arshad Sharif, the journalist who died under suspicious circumstances in Kenya. Imran has hinted darkly at the role of the army in his death, a perception that appears to be gaining currency.
But it's important to understand that Sharif's death has become a convenient tool for Imran's larger political fight: he wants early elections, seeking to bank on the widespread sympathy his ouster as prime minister in April created. According to Pakistan watcher and former official at the National Security Council Secretariat (NSCS) Dr Tara Kartha, "Imran has a window and that is now; he has to exploit it. He has won in Punjab; the army is on the back foot; he has public support but that may not be the case six months down the line."

Imran would agree. Getting the timing right is crucial, be it cricket or politics. The question is whether the government or the army will crack down on his long march. If there is violence or law and order issues, the government in all likelihood will. But any excessive use of force may boomerang, adding to Imran's advantage.
So far, the view is he has played the game well, using the nationalism card to call out what he claims is U.S. interference in Pakistan's internal politics (and the role of Pakistani collaborators). He has projected himself as a martyr and leveraged the deep suspicion that the average Pakistani views America with. He has also put the army on the defensive, forcing its spy chief to come out in the open and address an unprecedented media briefing to declare the institution innocent of Arshad's killing (and of conniving with foreign powers).
As Dr Kartha points out: "The rhetoric (against the army) has been ramped up badly by Imran Khan. In the murder of the journalist, the army and the intelligence are being implicated. I haven't seen such public disparagement of the army ever. Someone had to come out and say something."
ISI chief Lt. Gen. Nadeem Anjum, in his briefing on Thursday, indirectly acknowledged that Imran had played his game shrewdly. "I am aware that you are surprised by my presence but I cannot remain silent when the institution is targeted," he said. In his view, whether it was Arshad's death or Imran's removal as prime minister, in both cases the latter had claimed foreign conspiracy. Dismissing it as a "fake narrative", Anjum gave some unusual details about Imran's dealings with the army.
He claimed that Imran had made current army chief Gen. Bajwa a "lucrative" offer, another extension as chief in return for help in defeating a no-confidence vote in the national assembly. "It (the offer) was made in front of me. He (Gen. Bajwa) rejected it because he wanted the institution to move forward from a controversial role to a constitutional role," the ISI chief claimed.
He accused Imran of bad faith. "If you see him (Bajwa) as a traitor, why do you meet him through the back door? You meet quietly at night through the back door and express your unconstitutional wishes but call (the army chief) a traitor in broad daylight," he complained in what must be widely acknowledged as an unprecedented airing of dirty linen and the army's own role in it.
So what happens now? The army has been left seriously bruised by its former protégé. Will they take this lying down? What can they do? Dr Kartha believes that Imran knows where to draw the line. "He has played the game well so far. He won't play it beyond a point," she says. Wait and see.