A Guide To Contemporary China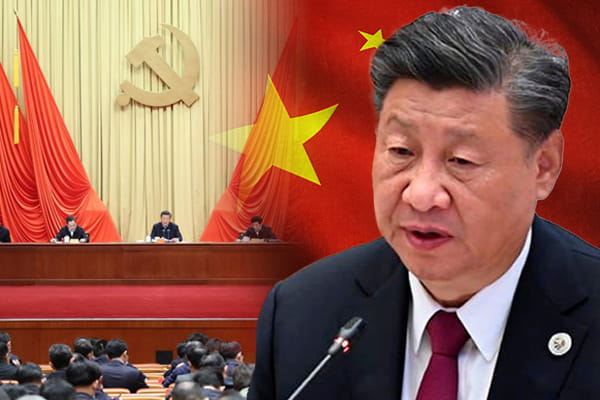 Protecting Women
A revised draft of China's women's protection law intends to strengthen the supervision of media coverage on gender issues. The draft, which comes in the wake of several high-profile cases that have triggered concerns over the privacy and reputational rights of women, has been submitted to China's top legislature for review. China first enacted the women's protection law in 1992 and it was revised in 2005. The latest revision to the law, which started in December 2021, has attracted widespread attention, and received hundreds of thousands of suggestions from the public, with many men claiming the provisions could be discriminatory against them. The reasons are clear. The draft stipulates that local officials who fail to report women trafficking cases or rescue kidnapped women will be punished. The second version released in April only mentioned a mandatory reporting system to prevent the trafficking of women.
Source: Sixth Tone
Master Plan To Preserve Old Books
Chinese authorities have recently issued a master plan for the preservation of ancient books. The plan provides guidance for the country's work in this area throughout the 2021-2035 period. It consists of 10 sections focusing on different aspects of ancient books preservation, including protection, research, publication, digitization, and promotion, among others. It also listed 40 relevant major projects and tasks to be accomplished. In April this year, the authorities issued a set of guidelines, underscoring that ancient books are vital to China's efforts to carry on its cultural traditions, foster a Chinese ethos, and enhance its cultural strength.
Source: People's Daily
Protests Against Tesla
Tesla recently announced price cuts for its Model 3 and Model Y cars in China but that news has not made everyone happy. Instead, the news has triggered protests from many of the brand's recent customers, both online and offline, who bought the cars at the original prices. According to the American automotive company's official website, the Model 3 sedans cost 5% less now. Even so, prices start at 265,900 RMB (about $36,000) when taking government subsidies into consideration. Meanwhile, the Model Y sees a 9% price drop, with the most 'affordable' vehicle now costing 288,900 RMB (about $39,600). 'Model Y Long Range' experienced the most dramatic price drop of 37,000 RMB ($5,100). Tesla later told China News Finance that customers who haven't picked up their vehicles yet may still enjoy the newly reduced prices. However, there will be no price match policy for those who have already received their cars.
Source: Radii China
Civil Service Exams
Registration for China's very competitive civil services exams has begun. The registration runs from October 25 to November 3 online, with positions posted on authorized websites. China plans to recruit a record number of 37,100 civil servants to work for central government agencies and institutions directly under them, the National Civil Service Administration said on Monday. This year sees a further expansion in the recruitment of fresh graduates with 25,000 positions open for them, or 67.4 percent of the 37,100 positions, which is the highest share in recent years. The number of positions this year is higher than the 31,242 in 2022 and 25,726 in 2021, and a record high for the decade. Despite this, competition is steep. In one instance, there is only one vacancy for a grass-roots position in a county tax bureau in Northwest China's Qinghai Province. However, 1,300 candidates have applied for this position.
Source: Global Times
Grain Painting
Creating images with different kinds of grain is a craft — known as grain painting — that has brought fame to a village in Hebei province, opening the way for it to sell products globally. Shoudong village in Handan's Guantao county boasts 11 grain painting companies and four studios. It has established the country's first school for teaching the craft and the first research institute on the craft, the local government said. According to historical records, residents of the county have been creating paintings with grain since the Tang Dynasty (618-907). They use various kinds of grain and the seeds of different plants as materials in a dozen procedures, including sticking and carving. Today, more than 300 residents have increased their annual incomes by doing related jobs, the authorities said.
Source: China Daily
Real Life Shangri-La
Situated 3,000 meters above sea level, Yubeng Village at the foot of the Meili Snow Mountain is much like the image of "Shangri-La," an earthly paradise depicted in the 1934 fictional book Lost Horizon by British writer James Hilton. For a long time here villagers in Yubeng made a living by planting highland barley and wheat and raising livestock. Now, almost every household has opened homestays, supermarkets and restaurants, and hikers can rent mountaineering equipment and portable oxygen cylinders everywhere in the village. Reaching the hamlet takes five to eight hours of walking on a winding dirt road. In 2018, a local company was established to develop the hiking industry in Yubeng and provide more convenience and security for tourists and incomes have risen with locals saying they no longer have to leave the place to find work. Yubeng is famous for another reason too. Every year, many Tibetans will go to an iconic scenic spot near Yubeng — Shenpu or "holy waterfall" — to pray. The site is about 12 km from Yubeng to the waterfall, and it takes about six hours to walk.
Source: Xinhua