Shringla's Nepal Visit May See Land Borders, Air Space Reopened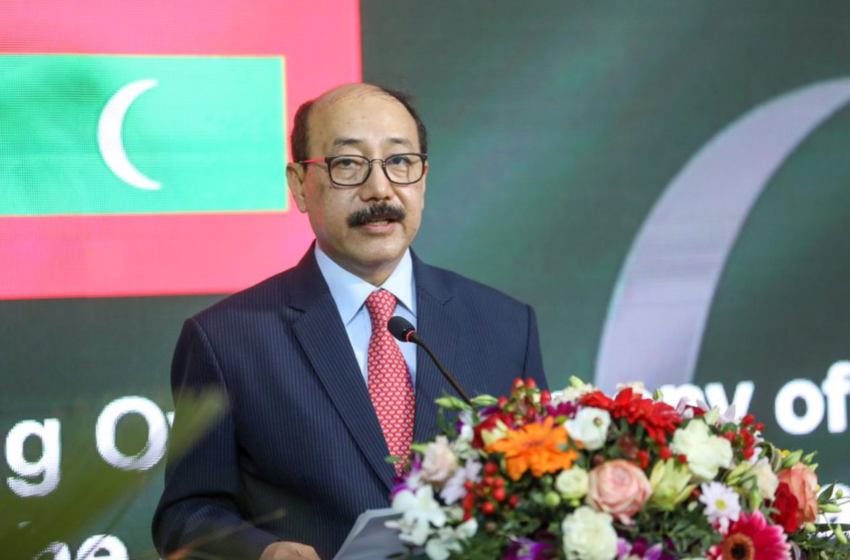 NEW DELHI: Winds of change in the India-Nepal relationship? That remains to be seen, but the visit later this week of India's Foreign Secretary Harsh Vardhan Shringla to Kathmandu suggests a determination to address the bumps in the relationship. The most recent bump of course, is the bitter border dispute over Nepal's claims to the Indian territories of Kalapani, Lipulekh and Limpiyadhura.
But there's another pressing bilateral issue, a humanitarian one crying for attention–the closed India-Nepal border. The border runs for over 1700-km and it was closed by both countries in March in an effort to contain the pandemic. While India opened the border on October 22, Nepal is yet to do so. Anurag Srivastava, India's foreign ministery spokesman confirmed last week that "from March 2020 onwards Nepal stopped the entry of all foreigners through the land route and regular entry of foreigners has not been allowed since then. It's only granted in very compelling cases."
Nor have flights resumed. There's no 'air bubble' in place (but Nepal has opened its skies to other countries). Thousands who call Nepal home–be they Nepalese or even Indian nationals–are stranded in India. Many are hopeful that Shringla's visit will persuade the Oli government to re-open its borders and agree to an 'air bubble'.
An Indian national who lives and works in Nepal told StratNews Global, "Though I live in Kathmandu, I have not been able to return home since March. Obviously, one must take into account the fact that Covid has had a major impact on everything. But it is quite ironic that Indians can travel home to Europe, US or UK if they are legal residents there but not to Nepal that allows for visa-free travel to Indian nationals. It seems to mean there are no specific rights such as a residency permit and I am officially barred from getting home."
He made another point. "It is not the resumption of flights that is the problem. I for one, would be happy to take a circuitous route to Kathmandu-via Doha and undertake any tests and undergo quarantine as required–but I would still not be allowed to enter Nepal legally."
Another stranded Indian national said, "The politicians in India love to speak of the roti-beti sambandh (food and familial ties) with Nepalis but seem to care little about the fate of thousands like me who are stranded. It seems the only NRIs the government cares about are those living in western nations."
But there's a glimmer of hope. The India-Bangladesh 'air bubble' was operationalised only after Shringla's discussions in Dhaka.
So logically, India's proposal for an 'air bubble' with Kathmandu (made in August), could be finalised during Shringla's visit. The trouble is Nepal's Prime Minister K.P.Sharma Oli had blamed India for the spread of the virus.
"The coronavirus coming from India are more lethal than those from China and Italy," he had thundered in Nepal's Parliament in May. "Those who are coming from India through illegal channels are spreading the virus in the country and some local representatives and party leaders are responsible for bringing in people from India without proper testing."
Given that, for Oli to backtrack now may invite accusations of succumbing to India, which could end his political career. For the record, Kathmandu is making an effort to play down differences. "The foreign secretary's visit will help improve ties," said sources in the Nepal government. They said the 'air bubble' arrangement would be good but the Nepal government is yet to take a decision on it.