Oli-Prachanda Feud Turns Ugly, Nepal Heads For Instability & Elections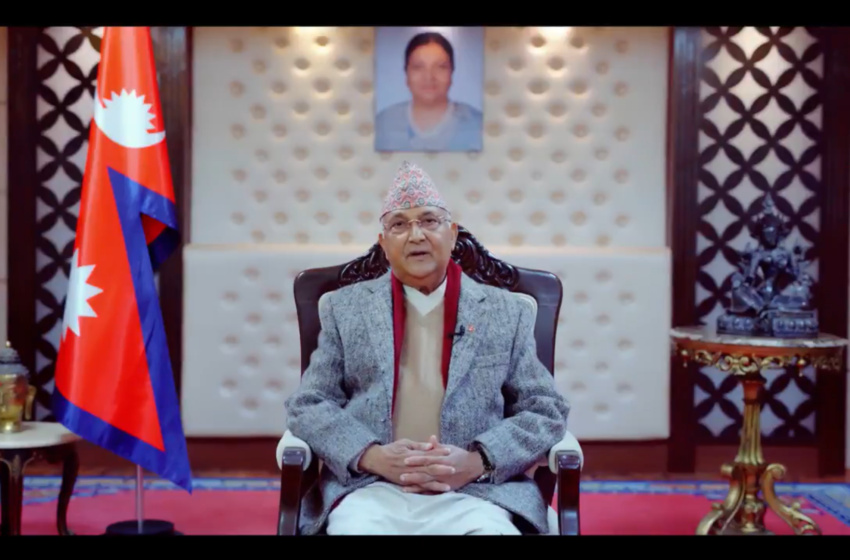 NEW DELHI: The shock dissolution of Nepal's House of Representatives with elections scheduled for April-May 2021 has underscored the bitter struggle for power between Prime Minister KP Sharma Oli and Prachanda. The view in Kathmandu is one of foreboding with warnings of prolonged instability.
"It's an unpopular move. After three decades of instability, the Nepalese had given a mandate for stability when they elected Oli's party. It's unlikely Oli will return to power next year as he's given precedence to his own interests," a Nepalese observer of its political scene told StratNews Global.
Opposition parties slammed the dissolution with former prime minister and Nepali Congress leader Sher Bahadur Deuba terming it "unconstitutional". Nepal's constitution does not allow for dissolution of the house and its pretty certain the issue will end up in the courts. In the normal course, elections are due in Nepal only in 2022.
The answer to why Oli recommended dissolution is easy: it was getting back at his rival Pushpa Kamal Dahal who wanted him to step down as PM according to an agreement they had struck in 2018. The question as to why President Bivya Devi Bhandari accepted his recommendation within hours is harder to answer. She's known to be Oli's confidant but as president would have been expected to rise above her political affiliations. Clearly she did not.
The ruling Nepal Communist Party now appears headed for a split. By Sunday evening seven ministers, all owing allegiance to the rival Prachanda-Madhav Kumar Nepal faction, had resigned from the Cabinet. Oli does not enjoy majority support in either the party's central committee, standing committee or central secretariat with factions led by Prachanda, Madhav Nepal and Jhala Nath Khanal dominating.
By Sunday evening, the NCP's standing committee had recommended disciplinary action against Oli. While it did not specify the action, it could likely mean expulsion from the party, which means Oli would then form his own party.
With protests erupting across Nepal against Oli's move, he summoned an emergency meeting of the chiefs of the army, police and armed police, and the National Intelligence Department.
Former Jawaharlal University professor S.D.Muni, a Nepal expert tweeted that Oli's decision is "to perpetuate himself in power will not only fragment and polarise Nepali polity but also destroy his own future and ambitions. Wonder if he is planning to have an alliance with feudal forces?"
The question is not without foundation. Pro-monarchy rallies have been increasing in Nepal in recent months with Oli too busy fighting Dahal to pay much attention to anything else, including the pandemic.
The crisis in Nepal will have New Delhi (even China) on edge. Political instability in a neighbour does not bode well for India especially at a time when it was working to get its ties with Kathmandu back on track.
Nepal foreign minister Pradeep Gyawali was to have been in India this month. But with Oli busy fending off his rivals within the party, Kathmandu could not give a date to New Delhi for the visit.