No FS Talks On Kalapani As Nepal's Oli Sharpens Claws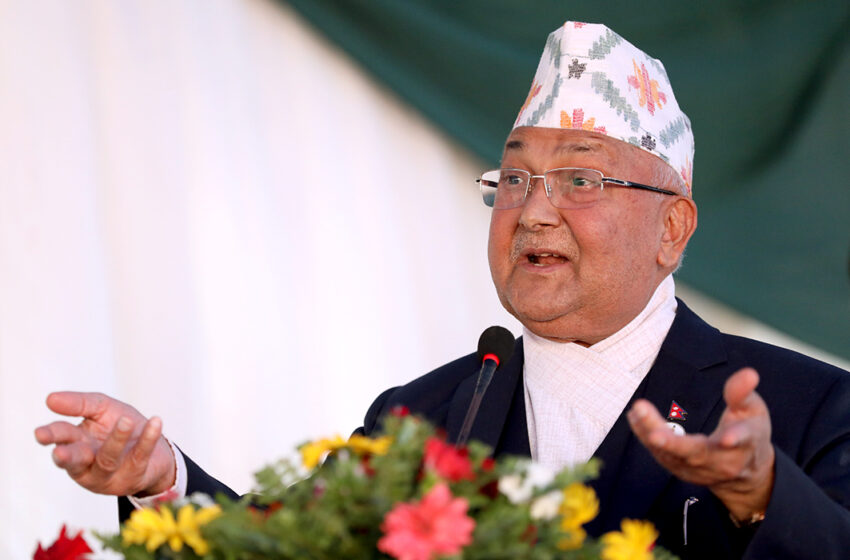 NEW DELHI: India doesn't appear inclined for talks with Nepal on the Kalapani territorial dispute. A senior Indian official in Delhi told StratNews Global, "It's not going to happen in the near future. It's doubtful if these talks will be held."
Nepal's Prime Minister KP Sharma Oli has been seeking foreign secretary level talks on the issue since November last year, but by passing a constitutional amendment in June, formally incorporating Kalapani, Lipulekh and Limpiyadhura into Nepal, he is seen to have closed the door on talks. India had described his move as a "unilateral act", adding that "This artificial enlargement of claims is not based on historical fact or evidence and is not tenable."
Add to that, Nepal seems intent on provoking India. On Thursday, The Kathmandu Post reported that the Nepali government had released a 'reference book' for students studying from classes IX to XII, detailing the border disputes between Nepal and India. The paper said the book had a six-page preface penned by Nepal's Education Minister Giriraj Mani Pokharel, a former Maoist who, it says, "tries to explain how he campaigned 24 years back "to chase" the Indian Army away from Nepali territory".
The Post also reported that on Page 27, the book claims Nepal has disputes with India in 24 of the 27 bordering districts. The Post quoted from the book, "Some incidents of land encroachment can be attributed to locals' acts while others are due to deliberate and planned moves by India."
The book has raised eye-brows among Nepal's strategic analysts and former diplomats who questioned the wisdom of releasing it. In Delhi it showed up Oli as lacking sincerity, and intent on using India as leverage in his domestic politicking. Oli has been beating the ultra-nationalist drum to prevent his ouster by party rivals gunning for his job, but in the bargain, he appears to have seriously compromised his bridges with New Delhi.
But despite the frostiness in ties, the two sides continue to work around it. They even held their first high-level meeting in August to assess the progress of various India-assisted infrastructure projects in the Himalayan nation. India also handed over 2,000 vials of Remdesivir to Nepal earlier this week as part of its continuing assistance to help it battle the Covid19 pandemic.
And on Thursday, PM Oli greeted PM Narendra Modi on his birthday via Twitter and said, "Look forward to working closely to deepen and widen friendly ties and partnership between our two countries."