Nepal's Oli Dials Modi But Undercurrents Remain Troubled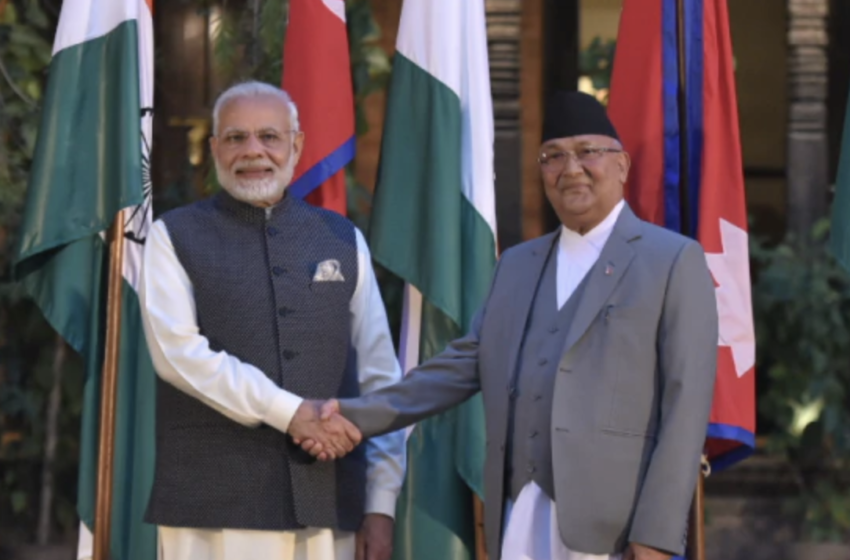 NEW DELHI: In what could be a tentative effort to break the ice, Nepal's Prime Minister K.P. Sharma Oli dialled his Indian counterpart Narendra Modi for a chat on Saturday afternoon. The pretext was to congratulate India on the occasion of its 74th Independence Day and discuss cooperation on the coronavirus, but Oli may have seen a need to begin mending bilateral ties that have been in the deep freeze for several months over contesting territorial claims.
The Nepalese foreign ministry said PM Oli "looked forward to meaningful bilateral cooperation" and that the , "The two Prime Ministers agreed to continue discussions on bilateral matters in the future." Also, Oli "appreciated Prime Minister Modi's renewed priority to neighbourhood as spelt out in today's Independence address."
Comparatively, the Indian Ministry of External Affairs statement focused only on the coronavirus. It said the "leaders expressed mutual solidarity in the context of the efforts being made to minimise the impact of the COVID-19 pandemic in both countries" and that PM Modi "offered India's continued support to Nepal in this regard".
Modi also recalled the "civilizational and cultural links that India and Nepal share," a phrase that Delhi has used often ever since the OIi government issued a new political map in May, showing 300-odd sq.km of the Kalapani area as Nepali territory.
Oli's conciliatory tone may amount to nothing, but coming shortly after positive remarks by his Foreign Minister Pradeep Gyawali, suggests the Kathmandu establishment sees little to be achieved in bad ties with India. Incidentally, the bilateral Oversight Mechanism is meeting in the next few days to review progress on India assisted projects in Nepal. The last high level meeting was in November 2019.
India-Nepal ties are not yet out of the woods, and Oli's success in fending off his party rivals suggests South Block will have to learn to make the best of a bad bargain for more time to come.