Friendship Treaty Needs Tweaking, Says Nepalese Foreign Minister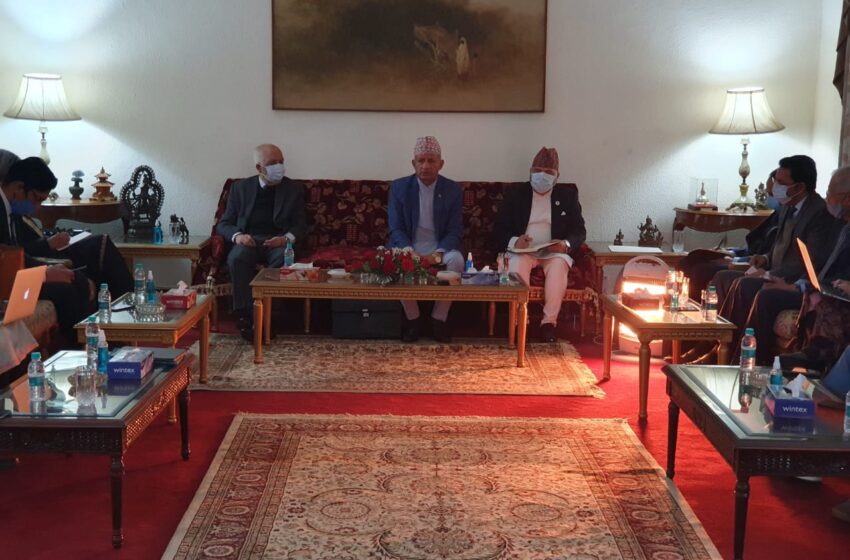 NEW DELHI: Nepal has once again urged India to make changes in the 1950 India-Nepal Treaty of Peace and Friendship, with its foreign minister Pradeep Kumar Gyawali saying that it "needs to reflect current realities" and to "mirror the changed context of the 21st century".
He also drew attention to the report of the Eminent Persons Group (EPG) on amendments to the 1950 treaty. "EPG has a consensus report and we're waiting for the submission of this report," he said, hinting to the fact that although the EPG was set up in 2016 with the support of the prime ministers of both countries, for some reason India is yet to accept the report.
Speaking to journalists on Saturday morning, Gyawali asserted that "Nepal's relations with both neighbours (India and China) are excellent. We never compare our relations with each other and we never accept interference in our domestic politics or internal affairs. We are able to settle our problems ourselves. As a close neighbour, there may be some concerns or questions but we never accept interference."
The minister conceded that "some misunderstandings and differences were there" on the boundary, referring to the dispute over Kalapani but affirmed that ties with India are "extremely important". He also defended his prime minister KP Sharma Oli's decision to recommend dissolution of Parliament to the President. He claimed it was the result of "long-standing problems (internal) that the government was facing" and Oli was firm on seeking a fresh mandate.
Gyawali was unable to meet Prime Minister Narendra Modi ostensibly because the latter was busy but it's important to note that Gyawali is minister in a 'caretaker' government with polls due in April. But he had a meeting with Defence Minister Rajnath Singh who later tweeted, "India's relations with Nepal are not limited to governments in both the countries but it is driven by the people of both the nations. India-Nepal relations offer limitless potential."