Can Nepal's 'Sagarmatha' Dialogue Help Revive SAARC?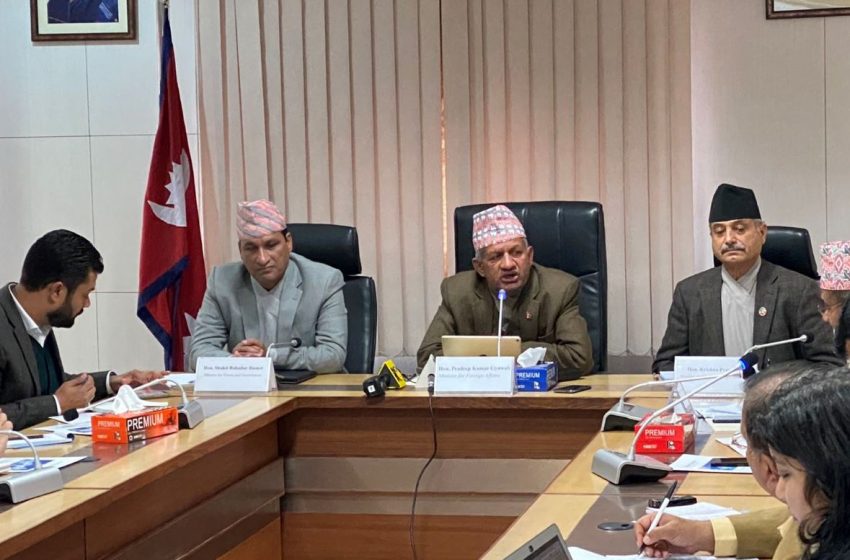 NEW DELHI: Far fetched it may appear but given the frosty state of bilateral relations will Prime Minister Narendra Modi and his Pakistani counterpart Imran Khan meet three months from now? Or will they choose to ignore each other even if they share the stage at the inaugural 'Sagarmatha Sambaad' (Mt Everest Dialogue) to be hosted by Nepal in April.
The tantalising possibility of a Modi-Khan meeting arose when Nepal's Foreign Minister Pradeep Kumar Gyawali told journalists in Kathmandu on Friday that his country will invite leaders of the South Asian Association for Regional Cooperation (SAARC) for the 'sambaad' to be held from April 2 to 4. It will be a biennial event, a multi-stakeholder dialogue forum that will deliberate on the most prominent issues of global, regional and national significance. The theme of the inaugural dialogue is 'Climate Change, Mountains and the Future of Humanity'.

But the announcement of the 'sambaad' was only a teaser. Gyawali said Nepal was keen on handing over the SAARC chairmanship to Pakistan, something it has been unable to do with the eight member sub-regional grouping moribund since late 2016. A SAARC summit scheduled to be held in Islamabad in November 2016 was cancelled following an India-led boycott after the terror strike on an army camp in Uri.
It's the stalled SAARC process which appears to bother Nepal the most. Kathmandu has held the SAARC chair since hosting the summit in 2014. "Nepal is ready and in a hurry to hand over the chairmanship of SAARC," Gyawali said. "We have been carrying this baggage for the last four years and we want to have a SAARC summit at the earliest."
Earlier, Nepal's Prime Minister KP Sharma Oli has more than once said the sub-regional group needs to be revived and made effective.
Prof. Mahendra P. Lama, who is with the School of International Studies at Jawaharlal Nehru University, when asked about Nepal's push for SAARC's revival, told StratNews Global: "As per the SAARC mandate, no bilateral contentious issues are to be discussed. The issues between India and Pakistan are bilateral in nature."
Prof Lama, who is also a member of the Eminent Persons Group (EPG) on India-Nepal relations, said that the onus of handing over the baton is with Nepal but it finds itself in a situation where a SAARC summit is nowhere on the horizon, so the chairmanship cannot be handed over.
Stating that Nepal's position on SAARC is right, Prof Lama said the possibility of Indian and Pak PM's meeting during the 'sambaad' cannot be discounted. Noting that New Delhi also plans to invite Khan for the heads of government summit of the Shanghai Cooperation Organisation (SCO) in New Delhi later this year, Prof. Lama said: "It means that India is keeping its options open with regard to Pakistan."
While India has a range of options bilaterally vis a vis Pakistan, SAARC is on the back burner because of Islamabad constantly raising bilateral issues. There is, therefore, little appetite in Delhi's South Block to restore a platform that Pakistan will twist for its own purposes. Whether Nepal likes it or not, it will remain SAARC chairman for the foreseeable future.