Campaigning On Subdued Note As Nepal Gears Up For Elections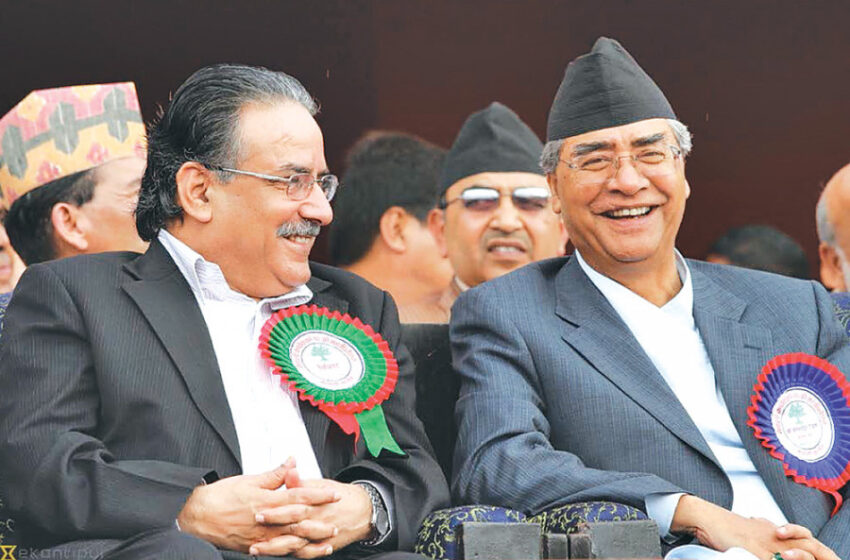 KATHMANDU: Something is missing in Kathmandu amid the noisy honk of vehicles, the press of people on the streets and the hubbub of the bazaars. Missing are the politicians, cadres of various parties, their sympathisers and supporters who, with elections just over two weeks away, should have been out there in constituencies across Kathmandu and other parts of the country, holding rallies, warming up the electorate for the battle of votes to come.
Instead, nothing. There is some door-to-door campaigning going on, which is odd for a country with a robust and volatile political tradition. Loyalties, for instance are fierce, but ideology less so, personalities are prominent across the spectrum yet hardly visible. Observers in Kathmandu say this is not new.
"Door-to-door campaigning began in the 2013 elections for reasons that are not entirely clear," says Vijay Kanta Karna, who heads a think tank, the Centre for Social Inclusion and Federalism, in Kathmandu. "It's certainly not to do with money for there's enough of that with all the parties."
Witness former prime minister KP Sharma Oli launching his party (CPN-UML) manifesto in the posh halls of the Yak and Yeti Hotel. There the assembled cadres stood up and applauded wildly as Oli made a grand entrance surrounded by bodyguards, party faithful and hangers on with a young emcee egging on the audience to greater efforts.
And for a party that has publicly disdained the Americans, there was nothing remotely Nepali about what followed: a glitzy, glossy high voltage film that would have done any U.S. president's campaign proud. This one set out "20 guarantees" that the party promised to implement if voted to power. Then the great man (Oli) himself mounted the stage to talk about his party programme, and who better to moderate than Kishore Sahi, a wealthy banker with a strong royalist background: meaning somebody who is heart and soul for the monarchy and would like it to return.
That's the thing about Nepal: ideologies matter and yet don't really matter, even to the communists. Around 80 per cent of the 30 million population identifies as Hindu but it is estimated that over 50 per cent of voters cast their ballots in favour of the Communist parties (there are three: Oli's UML, Prachanda's Maoist Centre and Madhav Nepal's CPN-Unified Socialist). The Nepali Congress with around 35 per cent of the vote is at a disadvantage yet current Prime Minister Sher Bahadur Deuba is from that party and managing all the contradictions inherent in his electoral alliance with Prachanda!
Prachanda joined hands with Deuba after being denied a shot at the prime ministership by fellow communist Oli. The buzz is there is an understanding between the two leaders that in the event of them winning, Prachanda will be PM. But there is no publicly known or acknowledged agreement on power sharing. Until last month, Prachanda had said he was not a candidate for PM, but he's not saying that any more. On the other hand, his old comrade-in-arms and former prime minister Baburam Bhattarai has said that Prachanda will be prime minister. Deuba has maintained an intriguing silence.
Senior journalist Anil Giri of The Kathmandu Post says that "if tomorrow Oli were to promise the PM's job to Prachanda, the latter may jump ship deserting Deuba. For that matter," he argues, "is there anything to prevent the ideological opposites of Oli and Deuba from joining hands? Nothing."
In other words, every permutation and combination is possible. There is no forbidden fruit. This is proving problematic for China, which has been working hard behind the scenes to unite the communists on a common platform.
But as Giri notes: "Even if they succeed this time, there's every risk of the personal ambitions of the two comrades overcoming their ideological affinities. So China is waiting to see what happens at the hustings before deciding its next move."
China, in case you haven't figured out, is a big player in Nepal, cultivating relationships across the political spectrum but of course the communists are especially favoured. In turn the latter describe China as the great socialist ally while America is "imperialist" and India is "expansionist".
Doubtless, inspired by China, Oli, when he was prime minister, tried to overturn the federal structure of Nepal, seeking to reduce the provinces to mere "branches" of the central government in Kathmandu. He introduced a bill in parliament that would have curbed media freedom and also attempted to control civil society groups. These were stopped by Deuba.
Vijay Karna has no doubt that "the return of the communists will halt democratisation in Nepal". Ominous indeed.
A word about India, which in the last few years has kept a low profile in Nepal. The accusations of "micro-meddling" in this country's internal affairs are not heard any more, which is a good thing. This is not to say India is inactive. Delhi's sympathies probably lie with Deuba and the hope is he returns to power. If that does indeed happen, gossip has it that Prachanda will be prime minister and (hold your breath), Deuba's wife Arzoo could be deputy prime minister. As for Deuba himself, he could succeed current President Bidya Devi Bhandari whose term ends next year. That said, all this is in the realm of speculation. We wait and watch.