Myanmar Junta Hangs Two Leading Democracy Activists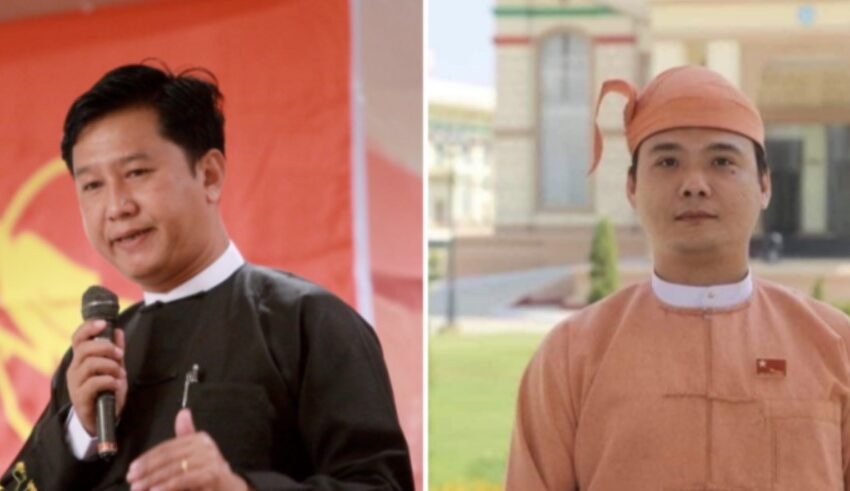 Myanmar's military junta has executed four dissidents, including former National League for Democracy lawmaker Ko Phyo Zeya Thaw and veteran democracy activist Ko Jimmy over the weekend for their anti-regime activities. The regime announced on Monday that the punishment had been conducted according to procedures at Yangon's Insein Prison.
Ko Phyo Zeya Thaw, Ko Jimmy, Ko Hla Myo Aung and Ko Aung Thura Zaw turned out to be the first political dissidents to be executed since ethnic Chin student leader Salai Tin Maung Oo was hanged by dictator General Ne Win's authoritarian regime at Yangon's Insein Prison in 1976.

The four dissidents were sentenced to death in January by a military tribunal under Myanmar's overbroad Counterterrorism Law for masterminding and being involved in the anti-regime armed struggle and related activities.
They were allowed to meet with their families via video on Friday, prompting fears that the four would be hanged very soon. But the regime's spokesperson denied the rumours and said the executions would not be carried out in haste as the men had to undergo medical check-ups and other procedures.
U Moe Zaw Oo, the deputy foreign minister of Myanmar's shadow National Unity Government, told The Irrawaddy that the regime had committed an "unforgivable" act, for which there would be serious consequences. "The junta will have to pay the price legally. The executions have made us more determined to topple the regime," he said.
Ko Phyo Zeya Thaw was 41. Ko Jimmy, also known as Kyaw Min Yu, was 53 and a former leading member of the 88 Generation Students Group.
"He always does what he thinks is right. Nothing can stop him from his pro-democracy activism. People like him and Ko Jimmy aren't afraid of its [the junta's] cruelty," Ma Thazin Nyunt Aung, the wife of Ko Phyo Zeya Thaw, told The Irrawaddy last month.
Ko Jimmy is survived by a 15-year-old daughter and his wife, Ma Nilar Thein, who was an 88 Generation Students leader. Ma Nilar Thein is in hiding for her anti-junta activism. She had earlier said in an interview with Radio Free Asia that "the junta will bear full responsibility if my husband is executed".
A number of countries and international organizations joined local groups in condemning the junta's execution orders against the men after they were first announced on June 3. Hun Sen, the prime minister of Cambodia, which currently holds the rotating chair of the Association of Southeast Asian Nations (ASEAN), of which Myanmar is a member, asked junta chief Min Aung Hlaing "to reconsider" and "refrain" from carrying out the execution orders, saying they were causing "great concern among the ASEAN members and its external partners".
Since last year's coup, the military regime has handed down death sentences to 113 people for their roles in the armed resistance against the junta.
(By arrangement with 'The Irrawaddy')