Around 5,000 Sagaing Villagers Flee Myanmar Junta Raid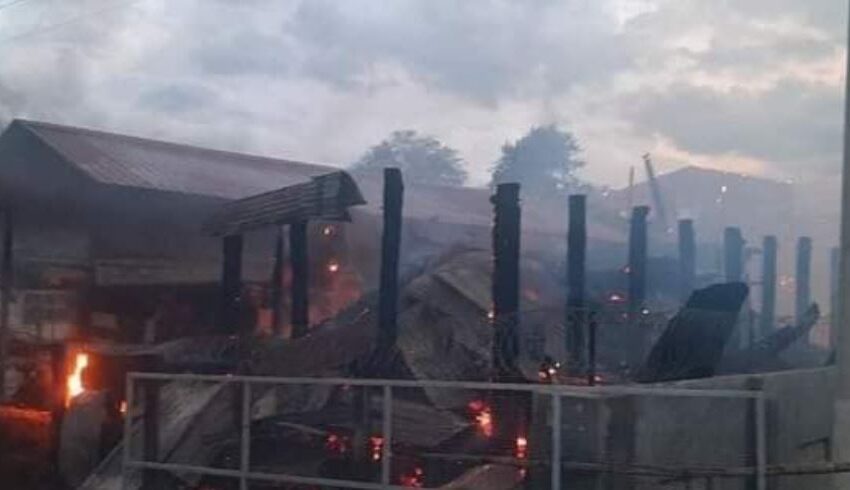 Over 5,000 residents from three villages in Shwebo Township, Sagaing Region, fled their homes after junta raids on Sunday.
Shootouts occurred outside Pa Lai village on Sunday evening when resistance fighters used homemade rifles against large numbers of advancing junta troops.
"They came with informants. At first, there was only a truck of them but more troops followed in smaller vehicles. We were outnumbered and they fired artillery at the village. All the villagers have fled into the forest," said a Pa Lai villager.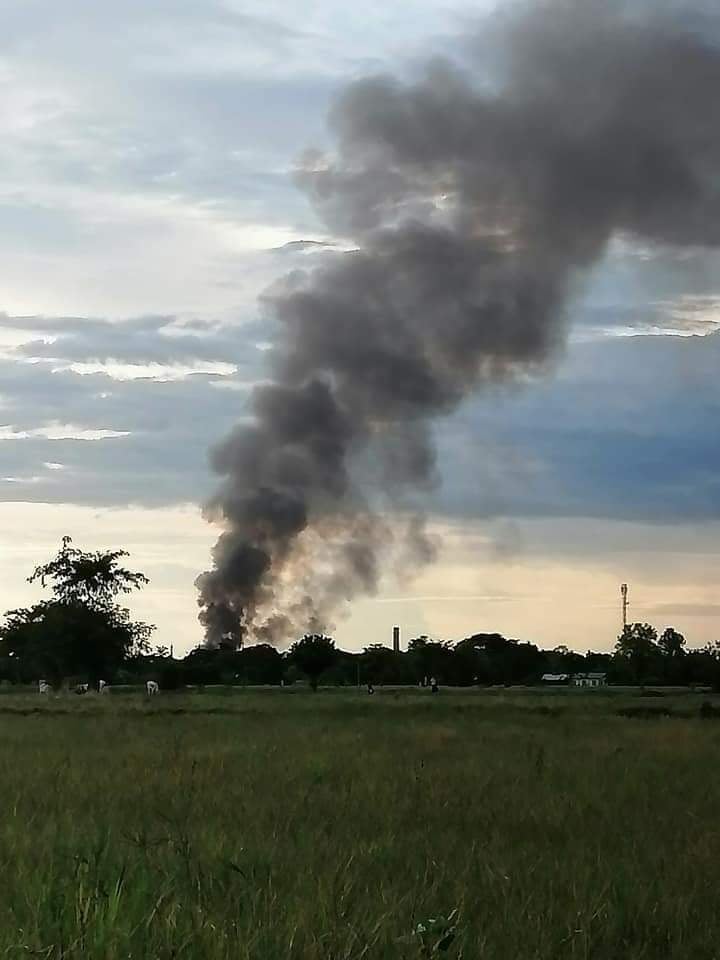 Smoke from Pa Lai village after the junta raid. Photo: (Photo: CJ)
Junta troops set a National League for Democracy ((NLD) supporter's house in Pa Lai on fire. The two-story building, along with four silos and harvesters, was destroyed. The financial loss was estimated at more than 100 million kyats (US$61,000), said another resident.
About 16km from Shwebo, Pa Lai is a large village with a population of more than 3,000. Nearby villages Kantha and Gontan have a combined population of over 2,000.
"All the villagers fled. We can't yet return because they are stationed at a monastery in the village. Some houses were damaged by shelling. I don't know yet if anyone was injured," said a resident.
Junta troops also reportedly ransacked the house of a former NLD chairman in Kantha village and detained three villagers. Personnel have also reportedly raided villages adjacent to Kantha and Gontha.
"We are still in the forest and having troubles. Some of us are elderly and children. They are raiding one village after another. I heard a woman was shot by a sniper. I don't know if she died. Many of us ran as soon as they entered the village. All the villagers followed after they started firing artillery," said a villager.
Four residents were killed in a shootout between a neighborhood watch group and junta troops in Seik Khun village on Saturday.
(By arrangement with 'The Irrawaddy')