Shrapnel Close To Heart, Multiple Surgeries Later, Nasheed Recovering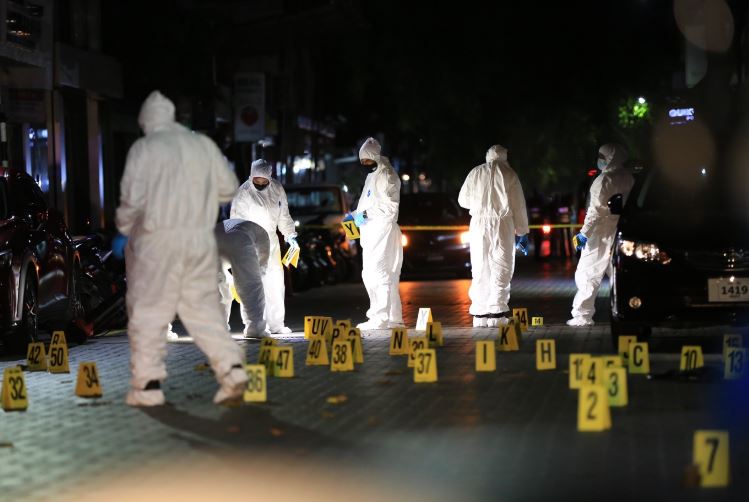 NEW DELHI: Former Maldives president Mohamed Nasheed is conscious, out of danger and off ventilator after multiple 16-hour long 'life-saving' surgeries resulting from what authorities say was a targeted terror attack on the night of May 6.
Maldives Police release CCTV footage of May 6 blast
Doctors at the ADK hospital in Malé in a detailed briefing, ticked off shrapnel removed from his body including part of a ball-bearing measuring about a centimetre near his heart, and other metal pieces from the head, chest, lung, abdomen, intestine, liver, and lower body.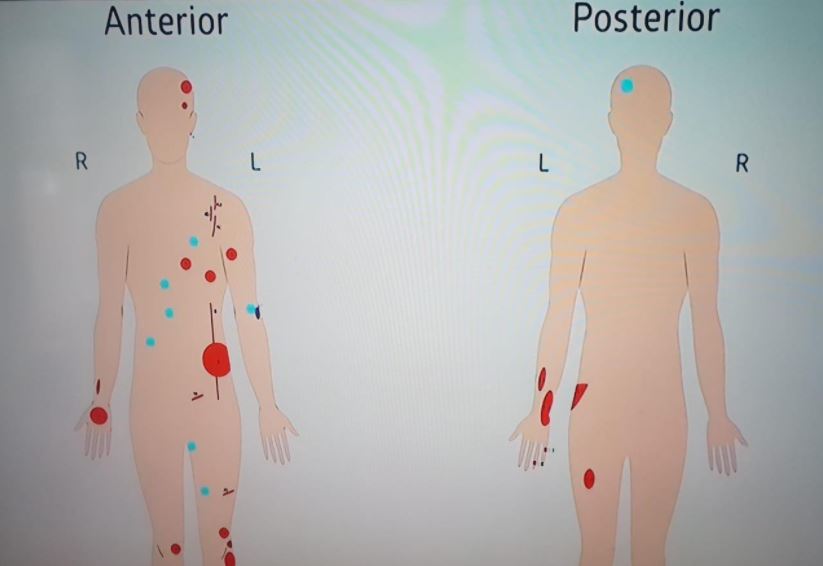 Marks in red denote flesh wounds, marks in blue for objects found lodged in the body. (Photo: ADK Hospital)
Doctors also confirmed that a piece of metal recovered from his head did not penetrate the skull, so there is no brain damage. No damage also to major organs, arteries and nerves.
An experienced cardiologist from the Indira Gandhi Memorial Hospital was part of the team of doctors who treated him.
Late on Friday night, President Ibrahim Mohamed Solih tweeted, "thankful to Almighty Allah that president Mohamad Nasheed's medical procedures were successful. My gratitude to doctors and staff at ADK Hospital for ensuring his wellbeing. Praying for his quick recovery and return- stronger and steadier than ever."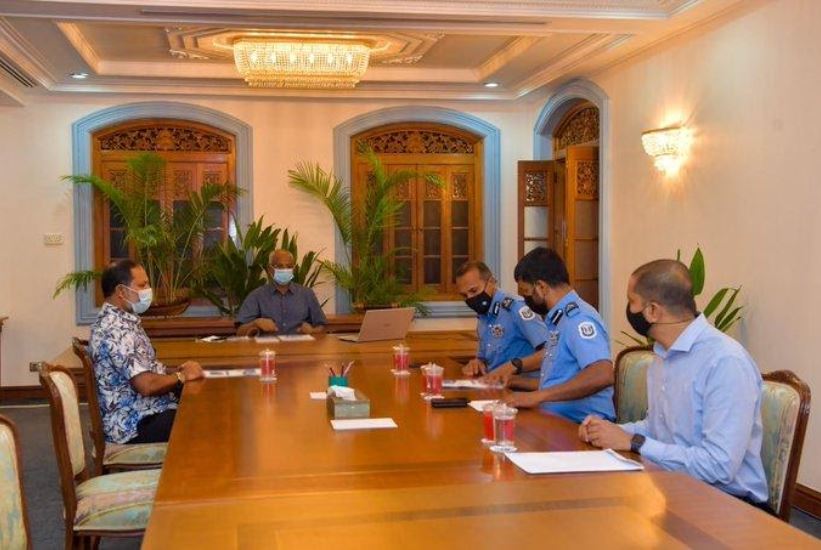 President Ibu Solih receiving updates from the Maldives Police on the terror attack. (Photo: President's office)
Sources told StratNews Global that Nasheed is recuperating but has a long road to recovery. Once stable, he could be airlifted to Singapore for specialised treatment. A Delhi hospital has been considered, but is highly unlikely given the current COVID situation.
Sources also confirmed that the needle of suspicion is pointing to a radical Muslim angle, though no one has claimed responsibility.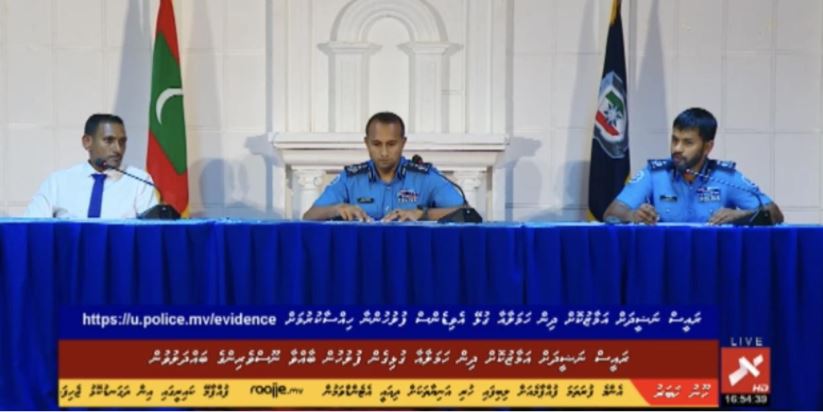 (Photo: TV Screen grab of Maldives Police Press Conference)
In a press conference, the Maldives Police confirmed that two persons had been arrested on suspicion of their involvement in the yesterday's blast. They are Mujaz Ahmed, 21 and Thameen Ahmed , 32. On May 7, the Chief of Defence Force Major General Abdulla Shamaal confirmed an Improvised Explosive Device attached to a motorbike and detonated remotely was used to target Nasheed.
The motorbike on which the IED was planted had a fake number-plate and attempts had been made to scratch it out. Police have also arrested the owner of the vehicle.
The Maldivian Prosecutor General Hussain Shameem has said there are known links between violent extremism and those arrested. The Police also released CCTV photos of a "person of interest".
Two suspects 21-year-old Mujaz Ahmed and 32-year-old Thahmeen Ahmed arrested. (Photo: Maldives Police)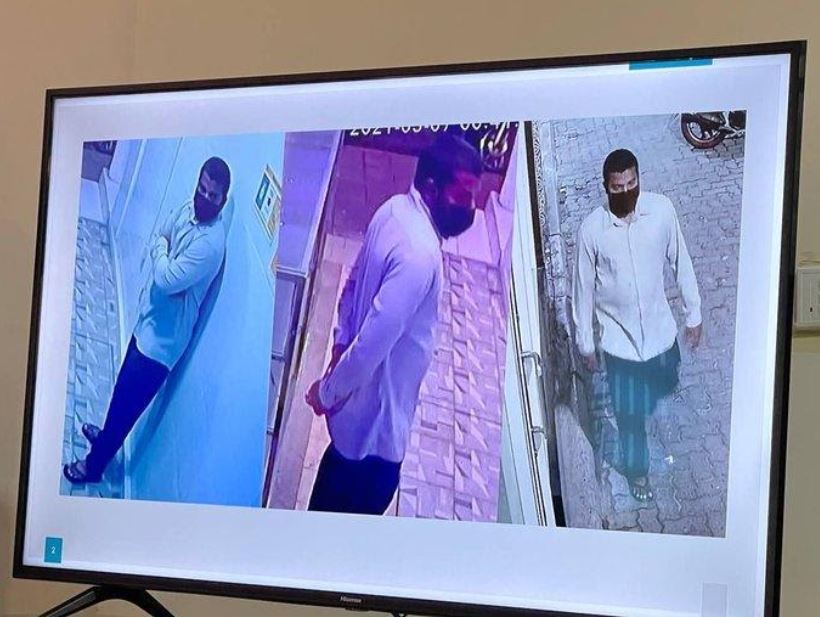 Police seek information of a suspect captured on CCTV. (Photo: Maldives Police)
A senior officer from the London Metropolitan Police will join the investigation from Sunday. Two experts from the Australian Federal Police, who were in Sri Lanka, have flown in to aid investigations. Two technical experts from the UN Office on Drugs and Crime (UNODC) based in the Maldives, are already helping. India, we're told, prefers a probe with international experts to establish if there is any extremist involvement. The case is being investigated on an "urgent" priority by about 450 officers.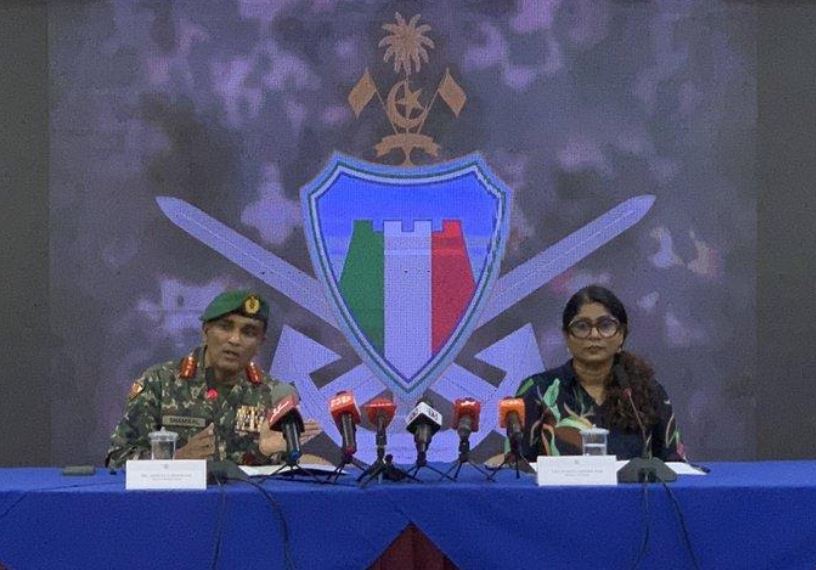 Defence Minister Mariya Didi(right) and Chief of Defence Force, Maj Gen Abdulla Shamaal(left)