NSAs Trilateral Meet Looks At Threats Posed By China, Radicalisation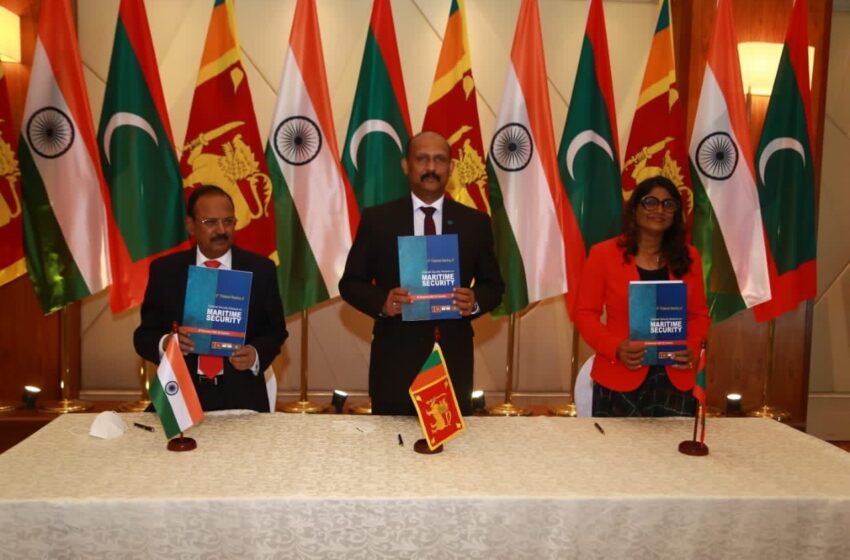 NEW DELHI: A little known regional security arrangement bringing together the national security advisers of India, Sri Lanka and the Maldives has met in Colombo. The revival, after a gap of six years, was at India's initiative and appears at least partly driven by Delhi's concerns about China's expanding profile in the Indian Ocean, and its ability to leverage its influence in the region.
But sources told StratNews Global that "the trilateral meeting's scope has been widened at India's request. So now issues like terrorism and radicalisation too will come within the trilateral mechanism's ambit."
The addition of terrorism and radicalisation is expected to address the concerns of Sri Lanka, which is still to overcome the trauma of the 2019 Easter Sunday blasts that killed more than 260 people. It spotlighted the role of the eight bombers, all members of the country's small Muslim minority, who died in the blasts.
As for Muslim majority Maldives, the inflow of Saudi money is believed to be radicalising sections of the youth. The ISIS too has made inroads into the island with many youth having joined its ranks.
India's Ajit Doval, Maldives Defence Minister Mariya Didi and Sri Lanka's Maj.Gen. Kamal Gunaratne, a retired army officer and currently secretary of defence to President Gotabaya Rajapaksa, agreed to push forward on steps to increase maritime security which would call for greater cooperation at sea.
The joint statement issued at the end of the trilateral said, "The three countries also exchanged views on common security threats and agreed to broad base cooperation by expanding the scope to improve intelligence sharing and include issues like … extremism, drugs, arms and human trafficking, money laundering, cyber security and effect of climate change on the environment."
The trilateral will now be held regularly and a deputy NSA-level working group will meet biannually for cooperation at the operational level. Officials from Mauritius and Seychelles also participated via video link and could be expected to join.