Maldives-India: When Small Is Really Beautiful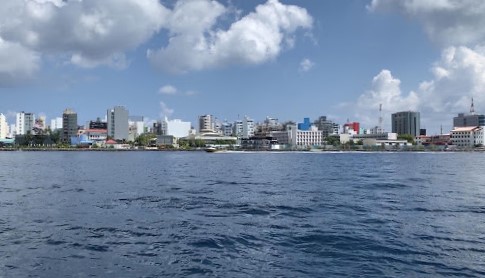 NEW DELHI:  Killing two birds with one stone: On Sunday, India lent a not so modest $1.3 million support line to the Maldives. The aid will help in the area of climate change by funding a water bottling plant. In a subtle dig at China, the grant also underscores how New Delhi's transparent policy making can help the island nation break free of debt.
The water bottling plant builds on the Indian conviction that development aid should help communities, be economically and environmentally sustainable and not financially burden small countries. The plant costing $519,000, will help develop self-sufficiency in drinking water, drastically cut the use of plastic bottles (that damage the fragile marine environment), and generate jobs.
The funding is entirely Indian, and forms part of the $800 million line of credit extended to the Maldives during President Ibrahim Solih's first state visit in December 2018.  On Sunday, Memorandums of Understanding were signed covering the bottling plant in the Maldives' northern most atoll of Hoarafushi and five eco-tourism zones in the second largest city island and southern most atoll Addu costing $2.49 million.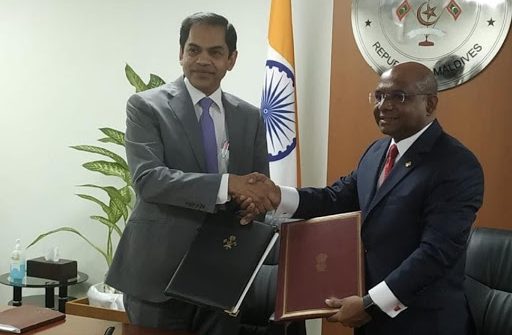 At a ceremony in the capital Malé, India's Ambassador Sunjay Sudhir said, "Being democracies, our mutual effort is that all processes including price discovery be done in a transparent manner and must involve the Maldivian government at all stages.  Therefore in India-assisted projects, tendering is done not by the government of India but by the Government of the Maldives.  I am also happy to share that in many of the projects the Maldives Government chooses the company on a global and competitive basis. The projects are demand driven and prioritized by the Maldives."
This is quite unlike the opaque manner in which the Chinese government and state companies have operated in the island, leaving the country struggling to pay off $1.4 billion in debt on huge infrastructure projects. 
Recall former Maldivian president Mohamed Nasheed accusing ex-president Abdullah Yameen of putting the country in deep debt with China. Speaking to us, soon after President Solih was sworn in on November 17 2018, Ex-President and current Majlis speaker, Nasheed said, 'We cannot pay for any money that has come in and if there is no asset created no one should expect us to be able to pay back because there won't be any revenue that we can make from that debt. So we must see the kind of assets that were created through the debt. If there are no assets created through the debt then we cannot pay it back.'
India has stepped in to help the Maldives pay off its debt to the Chinese, but it's a wakeup call to other small countries: getting into debt is not difficult, getting out of it is the problem.