Effusive Praise For India As Covid Vaccines Arrive In Bhutan, Maldives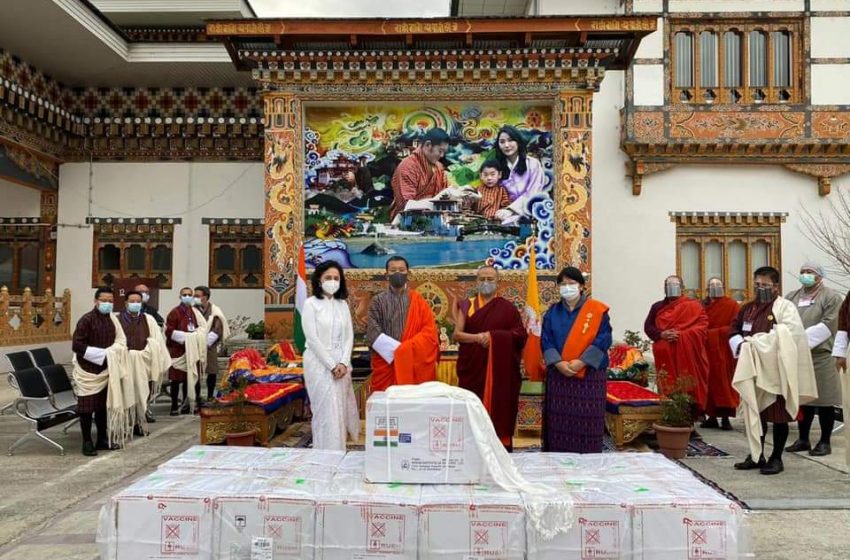 NEW DELHI: As India stepped up its 'Vaccine Maitri' with Covid-19 vaccine consignments reaching neighbours Maldives and Bhutan on Wednesday, the generosity of its government and people was lauded by the leadership of both countries.
A gift of one million doses of the Serum Institute of India-manufactured CoviShield vaccine for Nepal and two million doses for Dhaka will reach today.
An AN-32 transport aircraft of the Indian Air Force flew the consignment to Bhutan, with Prime Minister Dr Lotay Tshering there to receive it. Dr Tshering said the vaccines were "a gift from a trusted friend who has been with Bhutan all through the decades and in this pandemic too." The Bhutanese leader also said: "It is of unimaginable value when precious commodities are shared even before meeting your own needs as opposed to giving out only after you have enough." India was reassuring: "Going forward, India will continue to stand by Bhutan in the fight against the Covid-19 pandemic."
In the Maldives, President Ibu Solih and Foreign Minister Abdulla Shahid received the vaccine consignment, with Solih thanking Indian PM Narendra Modi, the government and the people of India "for this most generous gift".
Shahid expressed his gratitude by saying "dhanyawad, dhanyawad, dhanyawad" (thank you).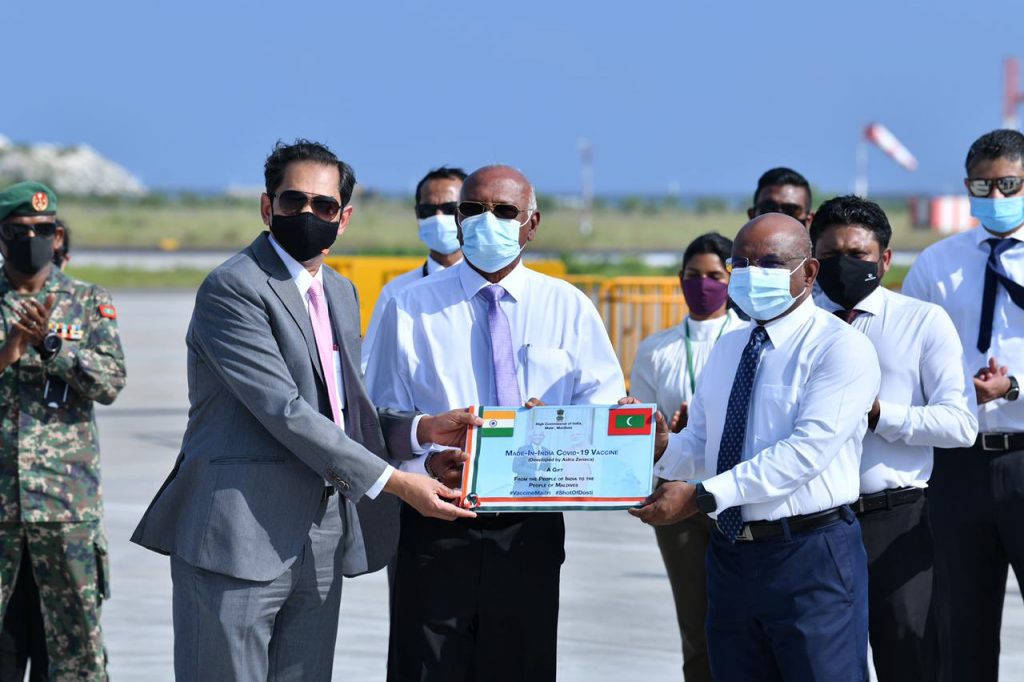 Indian high commissioner to the Maldives Sunjay Sudhir had some pertinent remarks to make at the handing over ceremony. For instance, he noted that "regardless of where the virus came from, the vaccine has come from India." He also hoped that the vaccine will help save lives and bring the Maldivian economy back to normal.
Drawing attention to WHO DG Tedros Adhanom's criticism that "some privileged countries were indulging in large scale buying and hoarding of the vaccine to the detriment of the less privileged countries," Sudhir said, "such a "me-first approach" has left the world's poorest and most vulnerable at risk." He added: "In this context, it is a matter of satisfaction that India is making sure that countries in its neighbourhood do not go without vaccine in this dark hour of COVID-19 pandemic."