Indian Assistance For Covid19 Clinical Trials In Bangladesh On The Cards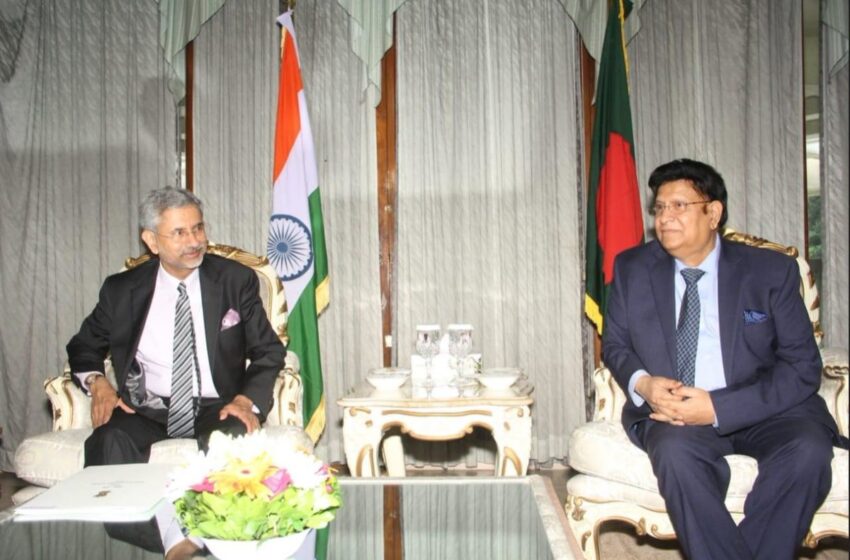 NEW DELHI: India is likely to help Bangladesh conduct clinical trials of the Oxford Covid-19 vaccine being developed by AstraZeneca. Sources told StratNews Global that the Pune-based Serum Institute, which is involved in trials of the same vaccine in India, will work in concert with Bangladesh's Beximco Pharmaceuticals.
India's Covid assistance is also expected to figure in External Affairs Minister S Jaishankar's discussions with his Bangladeshi counterparrt A K Abdul Momen, when they meet "virtually' under the rubric of the sixth Joint Consultative Commission (JCC) later this month.
India plans to "prioritise the availability of the vaccine to Bangladesh", the sources said. The decision comes close on the heels of Foreign Secretary Harsh Vardhan Shringla's call on PM Sheikh Hasina in Dhaka last month, when the vaccine offer was made (incidentally, a Chinese company Sinovac Biotech is also committed to carrying out stage-III clinical trials of its Covid-19 vaccine).
Shringla's visit helped address some of Bangladesh's other concerns like border security and the Rohingyas refugees issue. In familiar territory, having served as India's envoy there until early January 2019, Shringla is also learnt to have had discussions with Bangladesh Army chief General Aziz Ahmed and minister for road transport and bridges, Obaidul Quader, a leading government figure and general secretary of the Awami League.
Chinese funding for Teesta
StratNews Global has learnt that Bangladesh may have put on hold its move to seek a loan of $1 billion from China to execute the Teesta River Comprehensive Management and Restoration project. The message that's been conveyed to India is that Bangladesh won't do anything to harm New Delhi's interests especially in the context of a third party.
The project is aimed at increasing the water flow in the river during the drought season, even as Dhaka patiently awaits India's delivery of the Teesta waters sharing pact, signed in 2012 but in limbo due to strident opposition from West Bengal chief minister Mamata Banerjee.
There's been some progress on the decision to put in place a high-level monitoring mechanism to review regularly the progress of ongoing projects that often suffer. The mechanism will be headed by the Indian high commissioner and the principal secretary to Sheikh Hasina. Also, on Monday, the chiefs of the Border Security Force and Bangladesh Border Guards will discuss security on their common border.
India may need to double its efforts on the Rohingyas refugees issue. While the matter was discussed during Shringla's visit, it's expected to be raised again by the Bangladeshi side when the foreign ministers meet. Dhaka feels New Delhi isn't doing enough to prevail upon Myanmar to take back the one million refugees who fled Rakhine state for safety in Bangladesh. New Delhi, on its part, has been nudging the Myanmar government to ensure their return by assisting it in building houses for them in Rakhine state.