India B'desh JWG Charts Way Ahead With Eye On Modi-Hasina Summit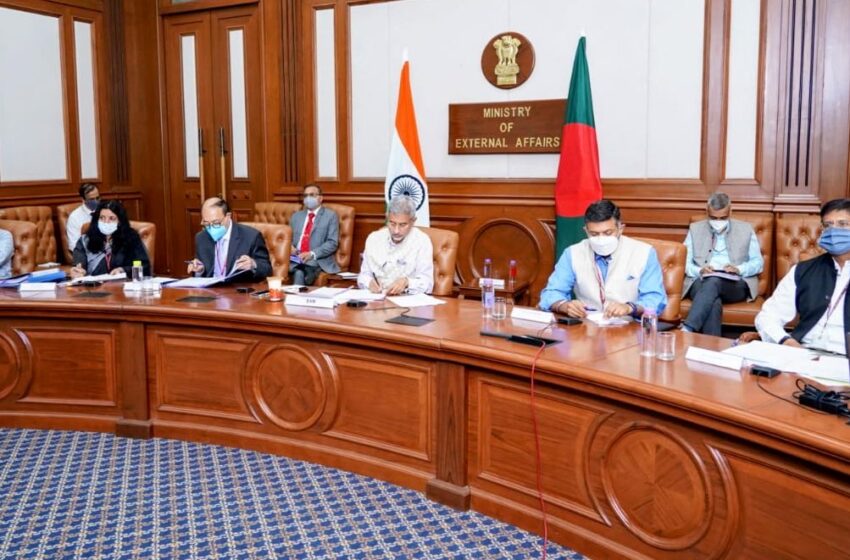 NEW DELHI: The joint statement issued at the end of the India Bangladesh joint commission meeting on Tuesday, chaired by their respective foreign ministers, measured an exhausting 28 paragraphs. Clearly, S.Jaishankar and A.K.Abdul Momen were setting the tone for the Narendra Modi-Sheikh Hasina Virtual Summit in December.
On the table was Covid19 for which India is willing to help conduct phase-III human trials in Bangladesh, also connectivity and infrastructure projects. They also reviewed the progress of projects under the three LoCs (Lines of Credit) to Bangladesh and decided to form a 'High Level Monitoring Committee' headed by the secretary, economic relations division from Bangladesh and high commissioner of India in Dhaka to regularly review progress of these projects.

India is the largest developmental partner of Bangladesh with nearly 27 percent of the LoCs going to it. This comes to a hefty $9.4 billion–$7.86 billion being under LoCs and USD 1.6 billion meant for the financing of the Maitree super thermal power project.
Momen sought India's help in early resolution of the status of one million Rohingya refugees in his country, warning that unless the problem is resolved quickly, "there are possibilities of pockets of radicalism disrupting economic growth, peace and stability in the region … ".
Jaishankar reiterated India's commitment to the Teesta water sharing pact, held up by opposition from the West Bengal government. Noting that India and Bangladesh share 54 rivers, Dr Jaishankar said, "These waters unite us and sustain us. We remain committed to Teesta water sharing and, in the meanwhile, are equally committed to move forward on other seven rivers on which data has been already shared with your side."
The joint statement said the two sides "underscored the need for early conclusion of Framework of Interim Agreement on sharing of waters of six other joint rivers, namely, Manu, Muhuri, Khowai, Gumti, Dharla and Dudhkumar."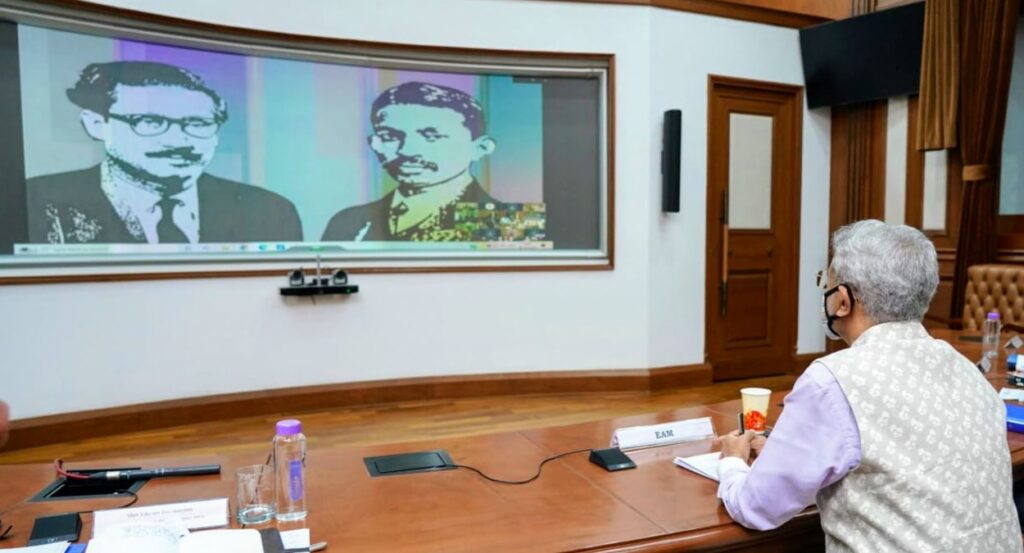 It was also decided that both sides will honour the memories of Mahatma Gandhi and Sheikh Mujibur Rahman, the father of Sheikh Hasina. There will also be joint celebrations to mark 50 years of diplomatic ties with Jaishankar noting that, "This is important as our friendship has been forged in shared sacrifice and blood. Bangabandhu is equally cherished by us in India as by you and therefore, both sides earlier agreeing to hold joint Mujib Barsho celebrations at the UN, will be a fitting tribute to his legacy."
Said an official, " It's only appropriate for India to do something on Mujib Barsho (Mujib centenary year). And we plan to celebrate it jointly not just in the two countries but in certain western countries too."
On Tuesday, the two ministers unveiled a commemorative postal stamp issued by Bangladesh to mark Mahatma Gandhi's 150th birth while India announced that it plans to launch a commemorative postal stamp to observe the birth centenary of Bangabandhu on December 16.
There will also be joint celebrations to mark the golden jubilee of the 1971 war leading to the birth of Bangladesh. There is also a plan to honour the 1971 Indian war veterans and to hold ceremonial military parades in both Dhaka and New Delhi/Kolkata.