Ahead Of PM Modi's Bangladesh Trip, India's Foreign Secretary Allays Fears On CAA,NRC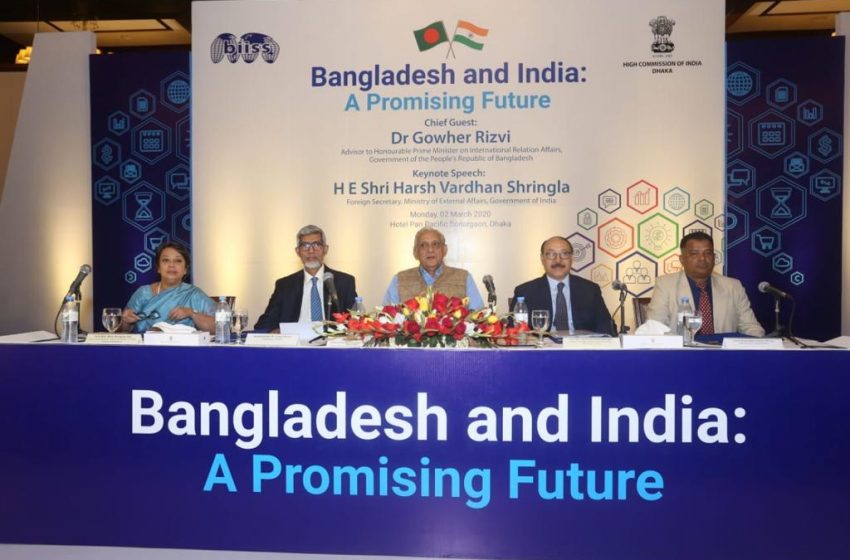 NEW DELHI: Returning to a country he described as his "second home", India's foreign secretary Harsh Vardhan Shringla on Monday sought to assuage concerns in Bangladesh on India's National Register of Citizens (NRC) and the Citizenship Amendment Act (CAA) on Monday.
The NRC would have no implications for Bangladesh, he insisted, with the local Daily Star quoting him as saying: "This is a proactive legislation that has been undertaken on humanitarian grounds. In other words, the people who were refugees or faced political persecution and fled to India within a cut off time were allowed fast-track citizenship."

Was his audience at the Bangladesh Institute of Strategic Studies convinced? Not clear but there was a buzz about the Speaker of parliament cancelling her visit to Delhi over NRC-CAA. Clearly, Shringla was making a valiant attempt to clear the air ahead of Prime Minister Narendra Modi's visit to Dhaka later this month. Modi will be taking part in celebrations around the birth centenary of Sheikh Mujibur Rahman, the founding father of Bangladesh.
Shringla acknowledged that "As the closest of neighbours with so many shared cultural traits, it is also inevitable that events in each other's countries create ripples across the border–irrespective of whether there is real justification for this," adding that "updating the National Register of Citizens in Assam has taken place entirely on the directions and under the supervision of the Supreme Court of India."
Again he stressed the domestic nature of the NRC. "The Indian leadership has repeatedly confirmed at the highest level to the government of Bangladesh: this is a process that is entirely internal to India. Therefore, there will be no implications for the government and people of Bangladesh. You have our assurance on that count."
It was Shringla's second visit to an immediate neighbour (the first was to Afghanistan) after taking over as India's top diplomat a little over a month ago. He was also high commissioner in Dhaka.
He spoke at length on the Rohingya crisis, appreciating the "spirit of humanism" shown by Bangladesh. "We fully recognise and sympathise with the enormous burden that you are facing," he said underscoring that "we are consistent in our interventions with the government of Myanmar at all levels on the importance of closing IDP (internally displaced persons) camps, facilitating socio-economic development projects and in offering a conducive environment to encourage displaced persons to return to their homes in Myanmar from Bangladesh."
While noting that on the Rohingya "there is no difference between India and Bangladesh on the way forward," the FS then had this prescription to offer: "All we suggest in this regard is that we encourage diverse stakeholders to lower the rhetoric and find practical and pragmatic solutions, bearing in mind that the priority is finding a fair and dignified humanitarian outcome."
While the T-word (Teesta) did not come up, Shringla appeared to allude to it when he said, "there is ample room for progress on each of the rivers that we share and it is in this spirit that serious dialogue has resumed between our officials responsible for this important matter since August 2019."