Trump, Taliban, Talks, Troops, Thanksgiving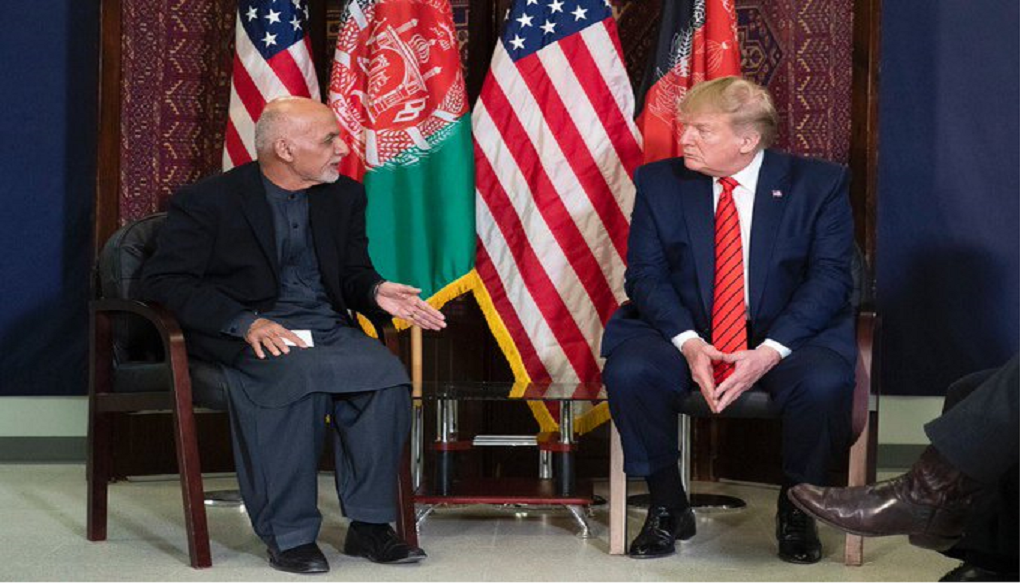 NEW DELHI: It wasn't a tweet but a trip that rekindles talks with the Taliban. U.S. President Donald Trump, on his first visit to Afghanistan-where America is fighting and many say losing its longest war ever-has announced peace talks with the Taliban, that he called off, have restarted. In an unannounced trip, President Trump flew in for a surprise Thanksgiving visit to troops at Bagram Air Force Base and met President Ashraf Ghani. The U.S. President, who called off a Taliban deal at the last minute in September, told troops that "the Taliban wants to make a deal. We'll see if they want to make a deal. It's got to be a real deal, but we'll see. But they want to make a deal."
President Ghani issued an early morning statement saying, "In our bilateral meeting, we discussed the important progress we have jointly made in our military efforts in the battlefield, including crushing the Daesh in eastern Afghanistan. President Trump appreciated the tireless efforts of the Afghan security forces in this fight. Both sides underscored that if the Taliban are sincere in their commitment to reaching a peace deal, they must accept a ceasefire. We also emphasized that for any peace to last, terrorist safe havens outside Afghanistan must be dismantled. After our meeting, President Trump and I joined the U.S. troops and delivered our Thanksgiving greetings. We thanked them and their Afghan counterparts for their continued efforts and sacrifices in combating terrorism."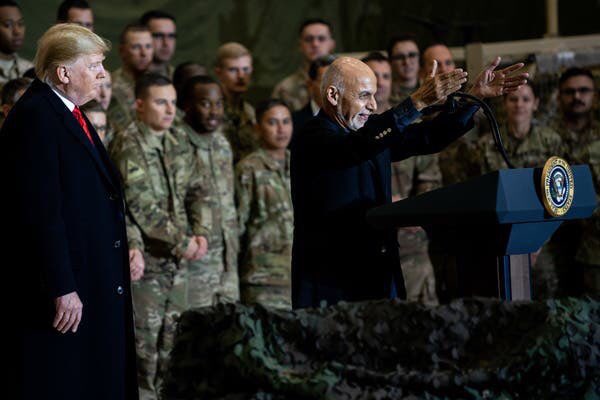 The war in Afghanistan is the longest in U.S. history, killing 147,000 people since 2001, including 40,000 civilians, 60,000 Afghan security forces and 3,500 coalition troops- about 2,400 of them Americans, according to a study by Brown University.
A ceasefire or an agreement on a reduction of violence is crucial to restarting talks. As is how the Afghan government and other sections of society can start talks with the Taliban. A meeting is planned in China. The Taliban meanwhile have been talking in Iran and Qatar. The head of the political office, founding deputy, Mullah Baradar met Iran's Foreign Minister Javad Zarif in Tehran on November 26. The Vice President of the Taliban's Qatar office Abbas Stanekzai has also met the EU's Special Representative Roland Kobia and Germany's Special Representative Markus Potzel in Doha as the process to kick-start the stalled talks gathers momentum.
All this activity follows the swap of two western academics held hostage by the Taliban since 2016 for three imprisoned senior Taliban members-including Anas Haqqani, the brother of the deputy head of the Taliban and military commander Sirajuddin Haqqani.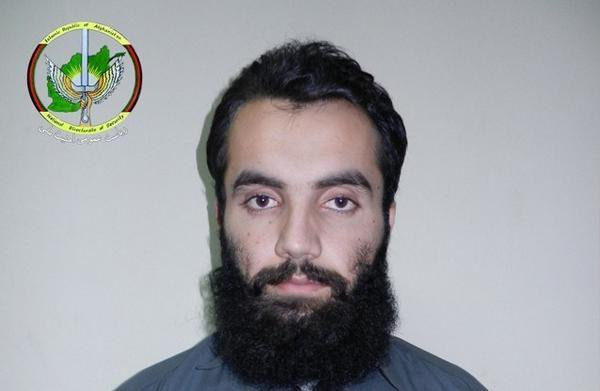 Coincidentally, New Delhi's Ambassador in Afghanistan Vinay Kumar spoke about the Indian perspective on the Afghan Peace Process hours before the visit by the U.S. President. At an event organised by the Afghan Institute for Strategic Studies he is quoted on the AISS twitter handle as having said, "India has a serious dialogue with the U.S. regarding peace in Afghanistan and that India supports these efforts." Adding, "India supports an inclusive peace process in which Afghans have full control, leadership & ownership.' He was further quoted as saying, "India advocates and works for cessation of terrorism and termination of terror infrastructure in Afghanistan."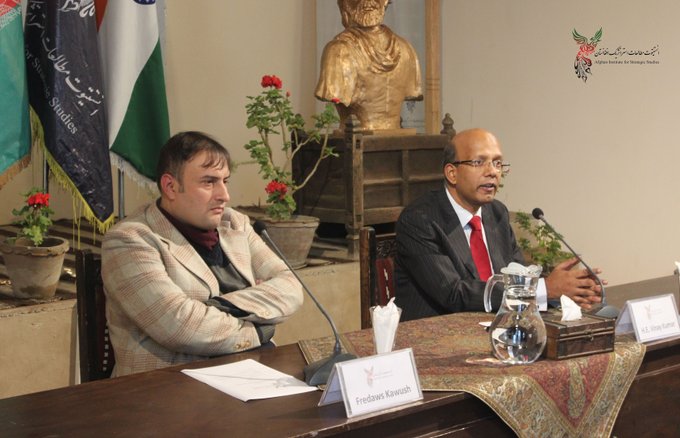 If all these developments weren't enough for a few hours, the Chief Executive Abdullah Abdullah's team called for non-violent country-wide protests. They want the Independent Election Commission to invalidate what they say are 300,000 fraudulent votes in the Presidential elections by Saturday.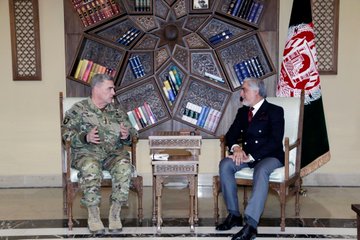 Afghans voted on September 28, but preliminary results, due for 19 October have been continuously postponed. The process could go into a second round if no candidate wins 50 % + 1 vote.