Russia Asks Taliban To Enter Meaningful Talks, Reduce Violence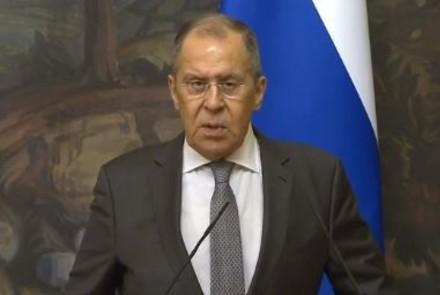 NEW DELHI: Russian Foreign Minister Sergey Lavrov has called upon the Taliban to reduce violence and enter meaningful talks. The situation in Afghanistan is deteriorating and the violence has to stop as soon as possible, he said at a press conference with his Afghan counterpart Mohammad Haneef Atmar in Moscow on Friday.
Lavrov said Moscow was in contact with other countries involved in Afghanistan. He stated the Taliban should avoid putting new demands in the talks. "Our main message to the Taliban is to resume meaningful dialogue as soon as possible, avoid further escalation of violence to reach to a conclusion and respect the decisions of the UN Security Council," Lavrov said.
Atmar said that his Russian counterpart agreed that the return of the Taliban's regime was unacceptable. "We welcome Russia's position. The Taliban shouldn't be removed from the sanctions list unless they abide by their commitments toward peace."
On Thursday, National Security Adviser Hamdullah Mohib briefed the UN Security Council's 1988 Sanctions Committee, which oversees the implementation of UN sanctions on the Taliban and said that Afghanistan and the UN are working together on the imposition of sanctions on the Taliban through which they seek to reduce further violence by the group.
"UN sanctions are important in enforcing conditionality on the Taliban, which has used unprecedented violence against Afghan state and society, abused the privilege of travel exemptions to dodge talks, and broken promises not to enlist released convicts for terrorism," said Mohib.
"Afghanistan will work with all our key partners and Security Council members to ensure that sanctions tools are used for their intended purpose of supporting peace by helping Afghanistan encourage peaceful behavior and deter violent activity by the Taliban," he added.
This comes as the Afghan Republic and the Taliban negotiators held their third meeting on Thursday evening after over a month-long deadlock in the talks with the main focus on the agenda of the negotiators, officials said. The meeting was held at the working group level that is aimed at finalising the agenda of the negotiations.