'If Hamas Can Establish Itself As A Political Party Why Can't The Taliban?'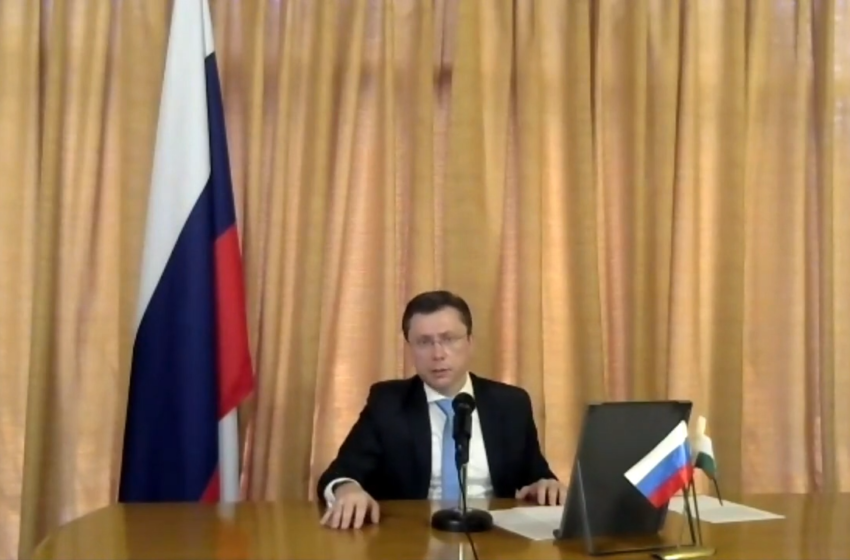 NEW DELHI: Amid reports that the Taliban flag is flying over Spin Boldak, the Afghan border crossing into Pakistan, India's External Affairs Minister S Jaishankar in Dushanbe for an SCO meeting, unveiled a 3-point roadmap calling for a peaceful democratic and united Afghanistan; end to all terror attacks on civilians and state representatives with a political dialogue and respect for ethnic minorities; and none of Afghanistan's neighbours must be threatened by terrorism, extremism or separatism.
Back in Delhi, a senior Russian diplomat in Delhi lauded Delhi's diplomatic outreach. "India has huge interests in Afghanistan, but it is up to India to decide what particular way to be involved and to what extent. What can be noted is that India is carrying out active regional diplomacy and that is very encouraging."

Roman Babushkin, deputy chief of mission, then proceeded to make a carefully nuanced argument in the wake of Taliban advances.
"Let me make it clear that both ISIS and Taliban are prohibited in Russia as terror organisations. The difference between them is that ISIS is a global organisation, it has no borders. ISIS is present in Syria, the Middle East and South Asia. Taliban is limiting itself to the territory of Afghanistan so far. This is hypothetical but it could establish itself as an Afghan political party. After all, if Hamas can become a political party why can't the Taliban eventually become the same?"
Babushkin's comments are very likely an echo of what Jaishankar has heard before and is also probably hearing in Dushanbe. Babushkin made another point.
There would be no "military intervention" by Moscow in Afghanistan "at this point of time," Babushkin underscored but Russia has reason to be concerned. Afghanistan shares a border with Tajikistan and an influx of refugees and militants would certainly impact Moscow.
"We welcome the recent announcement of talks between the Afghan government and the Taliban. If any action is required Russia will act through the CSTO to fortify borders."
CSTO is the Collective Security Treaty Organisation bringing together Russia with the Central Asian states of Kazakhstan, Kyrgyzstan and Tajikistan along with Armenia and Belarus. While Russia is unlikely to want to repeat its 1979 invasion of Afghanistan that ended disastrously a decade later, Moscow has not hesitated to intervene militarily whenever its interests were threatened, as in Georgia, in Syria, and annexing the Crimean peninsula from Ukraine. For now, it's wait and watch how the Afghanistan end game is going to play out.